Vivica A. Fox Gives Her Unfiltered Thoughts About Will Smith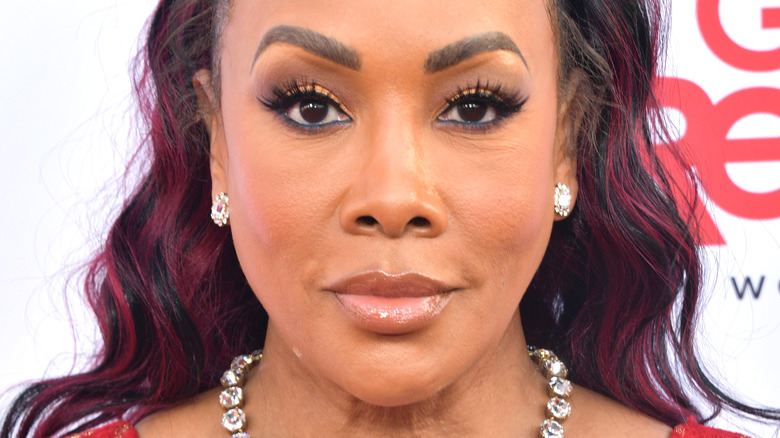 Araya Doheny/Getty Images
It's been several weeks since Will Smith took the stage at the 2022 Oscars and gave Chris Rock the slap heard around the world. Its sting, however, is still lingering. That's because no one can stop talking about it. Even Smith himself had something to say about his 10 year Oscars ban. His statement was brief but to the point. Smith said he "[accepts] and [respects] the Academy's decision," per Page Six. But not everyone accepts Smith's apology for his behavior. 
Chris Rock's brother, Kenny, absolutely slammed Smith and his Oscars punishment. "My brother was no threat to him and you just had no respect for him at that moment. You just belittled him in front of millions of people that watch the show," he told the Los Angeles Times. Chris's other brother, Tony, also made it clear on Twitter that Smith's apology is not accepted. 
But if there's one person who has an interesting take on the situation, it's Vivica A. Fox, who was his co-star in the 1996 film, "Independence Day." In fact, she says that she's getting a lot of praise from fans for her honesty, even though some people believe her take is also quite controversial, too.
Vivica A. Fox says people appreciate her speaking out about Will Smith's slap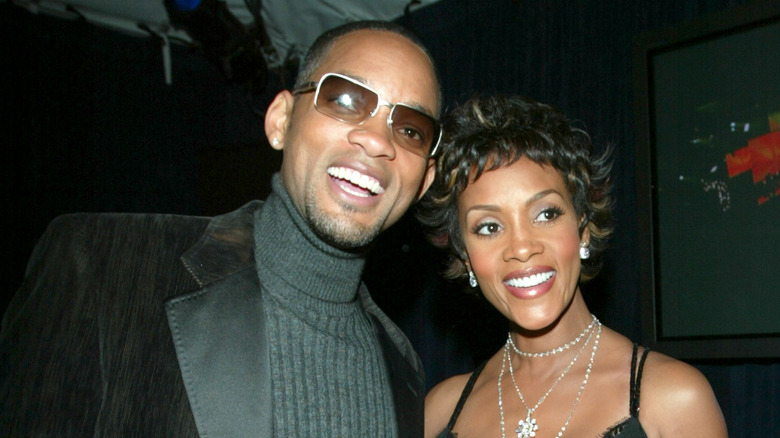 Frank Micelotta/Getty Images
Vivica A. Fox says that she is getting a lot of praise for simply calling Will Smith's slap a "Black-on-Black" crime. Fox initially explained that the slap overshadowed Questlove's big Oscars moment but also added, "To get up, walk across that Oscars stage and strike — it was Black-on-Black crime, and I was disappointed." 
But in an interview with Page Six, Fox said that a lot of people have reached out to her and said they were "actually happy" that she said "Black-on-Black crime" and spoke "the truth." Fox explained, "Some people thought I was gonna maybe sugar coat it because, of course, I know all parties involved, but I was disappointed — I mean, really disappointed."
However, it seems like a lot of people in the Twitterverse don't seem to agree with her. Some critics clapped back with, "Black on black crime??? Really? Was it historic... yes. But the psychology of it all makes sense. We can easily get over this, but everybody wanna give they 2 cents I guess," along with, "Only thing Vivica said that could be remotely true was how Questlove's win was overshadowed — other than that it's a no for me." Well, if there's one person that is probably not going to respond to Fox's comments, it's Smith. His frank response to the Oscars ban probably means that he's done talking about the matter altogether.