Are Grey's Anatomy's Jesse Williams And Sarah Drew Close In Real Life?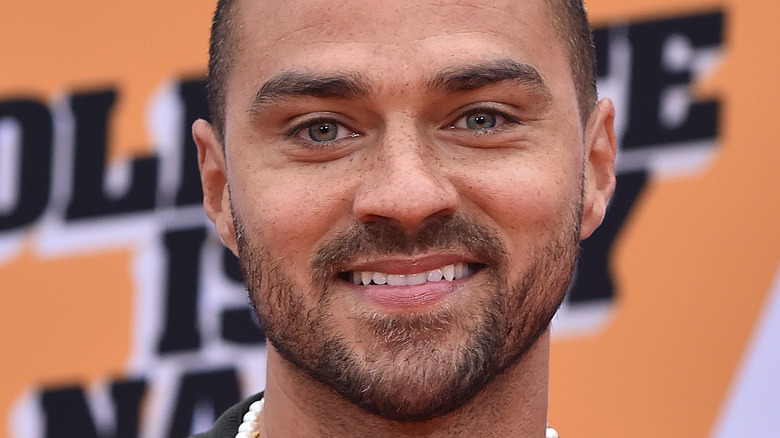 DFree/Shutterstock
Since 2005, "Grey's Anatomy" has been tugging at the heart strings and raking in accolades — everything from Emmy Award nominations to Golden Globes. And over the past 17 years, it should come as no surprise that the cast has gotten exceptionally close. In an interview with Access from October 2020, Sandra Oh, who played Dr. Cristina Yang on the series, shared how close she remains with certain cast members to this day. "I was just recently in touch with Kevin McKidd," Oh said at the time. "Kevin and I are very, very close. And then, having seen a couple of cast members in the past couple years, you know, it's been great to kind of stay in touch with them." She added, "They became like family members to me." But is Oh the only one to have maintained close connections with her former co-stars since leaving the show? 
Jesse Williams and Sarah Drew appeared in a number of scenes together until Drew left the show in 2018. Are they still as close as Oh and McKidd?
Jesse Williams called working with Sarah Drew the 'light of my career'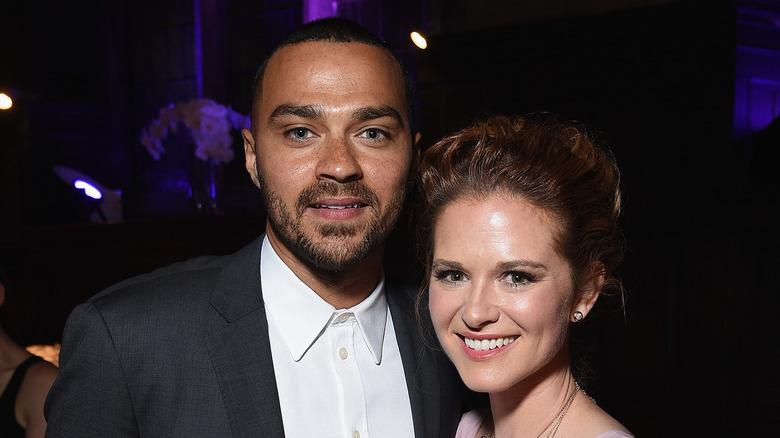 Dimitrios Kambouris/Getty Images
Sarah Drew and Jesse Williams both joined "Grey's Anatomy" during Season 6. In the show, Drew's character, April Kepner, was married to Williams' character, Jackson Avery. Together, they had two children, one of whom sadly died. The couple was lovingly referred to as "Japril," and fans were devastated when their storylines diverged and Kepner left Avery for another man. 
In 2018, just months after Drew's departure from the show, Williams told Us Weekly of their offscreen relationship, "That's my buddy. We absolutely talk and see each other regularly, happily, easily." He continued, "She's a tremendous, tremendous actress who has a film out now. She produced it and she's starring in it. She's a tremendous, tremendous person." He added another compliment: "That is the light of my career on the show, being her acting partner."
In 2021, "Grey's Anatomy" brought Drew back for Williams' exit from the show, according to The Hollywood Reporter. Afterwards, the actor told the outlet, "I was excited to get to be a part of his departure. That relationship between the two of us and 'Japril' is so meaningful to both of us." She added, "It felt like the perfect time to come back and do a special episode to be able to help Jackson make his big departure."
Sarah Drew always wanted 'Japril' to be 'endgame'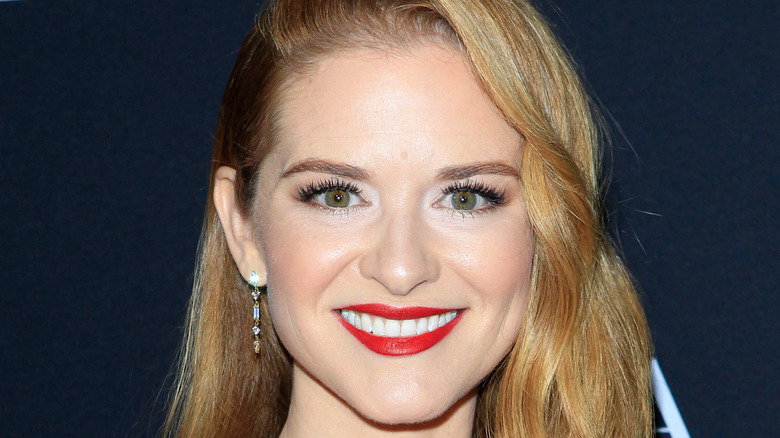 Kathy Hutchins/Shutterstock
In their final episode together, Jesse Williams' Jackson Avery visited Sarah Drew's April Kepner and asked her and her family to move to Boston. And at the end of the episode, Kepner informed Avery that her new marriage — to the man she left Avery for, no less — had ended in a divorce. 
In her interview with The Hollywood Reporter, Drew shared that she had high hopes for their onscreen romance/ "I've never been shy about wanting Japril to be endgame; it's what I wanted the whole time," she said. "One of my biggest heartbreaks leaving in season 14 is that they didn't get to be endgame. But who knows what happens when they make their way to Boston." In fact, in a late 2021 interview, the duo appeared to push for a "Japril" spin-off in an interview with Insider. Williams said: "There's 'Grey's Anatomy' scenes and there's Japril scenes. Our stuff was its own tunnel."
Whether or not a "Japril" spin-off ever pans out, it's undeniable that the characters love and affection for one another onscreen was as real as their friendship offscreen.