The Name Meghan Markle And Prince Harry Almost Chose For Archie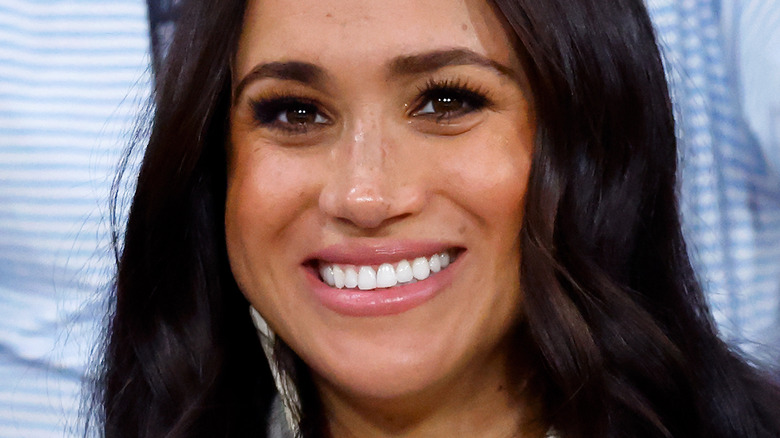 Max Mumby/indigo/Getty Images
Royal baby names carry a certain amount of weight. Beyond the infant individuals to which they belong, they are also representative of the royal family's reigning legacy. Par exemple, Prince George Alexander Louis, the firstborn son of Prince William and Kate Middleton, honors several royal familial figures in his moniker. According to History, the Duke and Duchess of Cambridge chose "George" for his great-great-great grandfather, King George V (as well as his father, King George VI), "Alexander" likely for grandmother Queen Elizabeth's middle name, Alexandra, or Queen Victoria's real first name, Alexandrina, and "Louis" in tribute to great-great-uncle Louis Mountbatten. 
Although most royal children's names honor their lineage, Prince Harry and Meghan Markle faced backlash for naming their daughter, Lilibet Diana, in this fashion. After giving birth to Lili in June 2021, the couple revealed on their Archewell website that she was named after great-grandmother Elizabeth, for whom "Lilibet" was a family nickname. On Australia's "Today" show, Piers Morgan, a longtime critic of the couple, called Lilibet's name "ironic," commenting that they "have been trashing the royal family and the monarchy for the last few weeks and they have named the baby after the queen." 
It turns out the Sussexes' firstborn child, son Archie Harrison, nearly had a different first name — one to which Morgan likely wouldn't have had an objection.
Archie almost shared a name with father Prince Harry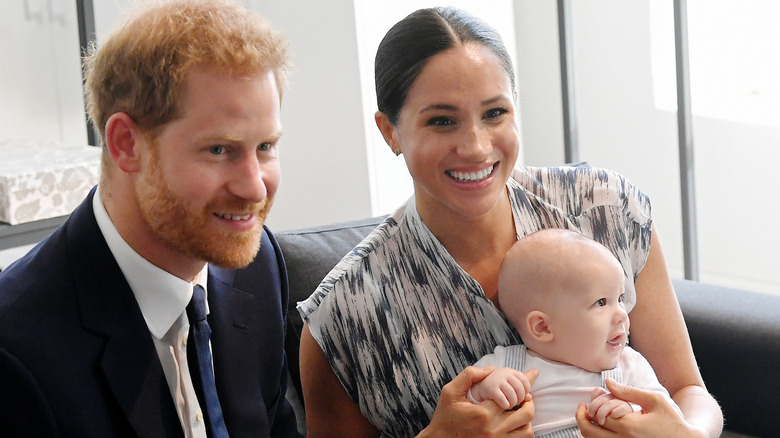 Toby Melville - Pool/Getty Images
Prince Harry and Meghan Markle's son Archie came this close to being named after his father. During a reading event at April's Invictus Games, Royal Air Force nurse and Invictus Games competitor Sherry McBain spoke with news outlet PA. McBain revealed that her wife, Mandy, got to chatting with Meghan alongside their young son, Harrison, during the event. According to McBain, Meghan revealed to Mandy, "Harrison, that's [also] Archie's middle name'" and that she and Harry "couldn't decide between Archie and Harrison for the first name" (via Yahoo!).
"Harrison" is quite fitting a name, middle or first, for the Duke and Duchess of Sussex's son. With Medieval roots, the name literally translates to "son of Harry." Of course, the couple ultimately went with "Archie," a diminutive of the Old French and German name "Archibald" which means "genuine, bold, and brave."  However, according to royal biographers Omid Scobie and Carolyn Durand's new book, "Finding Freedom," the Sussexes nearly didn't shorten "Archie." "The couple wanted something traditional, a name that was powerful even without a title in front of fit," the book stated (via Town & Country), sharing a revelation from an insider of the couple that they also "'thought about Archibald for all of one second.'" However, the source said, "He was always going to be little Archie."
Given that they named their charitable foundation Archewell after Archie, the Sussexes are clearly happy with their final choice!