Britney Spears Is Due Back In Court And It Isn't For What You Might Think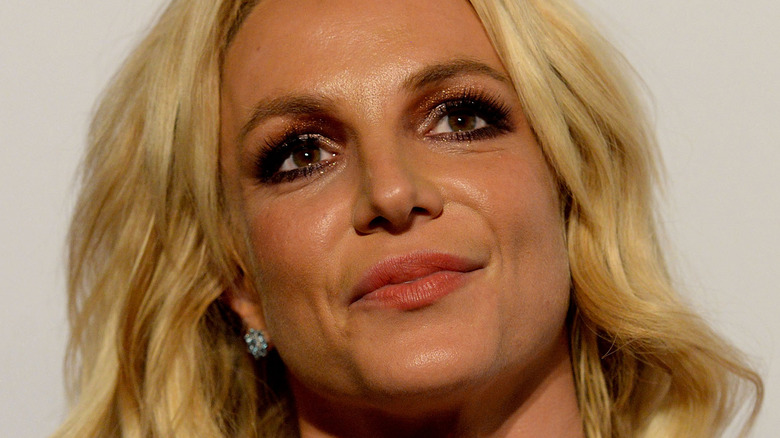 Scott Dudelson/Getty Images
Britney Spears has been winning at this game called life lately. Not only did she successfully manage to end her 14-year conservatorship with the help of her supporters, but she's also engaged to her longtime beau, Sam Asghari. If that weren't enough, Spears is also expecting another child. This will be her third child, but the first one with Asghari. 
Spears has also been super active on Instagram, and has been letting the world know just how happy she's been feeling. That, and she's even shown off her goofy side by giving out sound advice to her fans such as, "Stay away from people who tell you you're free salsa ... remind yourself every morning ... I am guacamole." In her pregnancy announcement on April 11, Spears explained that she didn't realize she was pregnant at first. She wrote, "I thought 'Geez ... what happened to my stomach ???' My husband said 'No you're food pregnant silly !!!' So I got a pregnancy test ... and uhhhhh well ... I am having a baby."
Clearly, Spears is enjoying her newfound freedom while also preparing for the next chapter in her life. However, it looks like the chart topper is due back in court, but it's not for the reason you might think.
Britney Spears got a ticket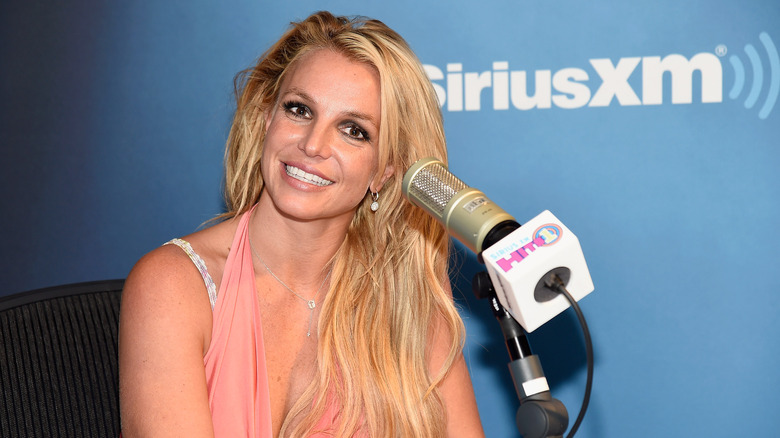 Kevin Mazur/Getty Images
Britney Spears is soon going to find herself back in court, but it's not because of the hold that her father Jamie Spears had on her for her conservatorship. That chapter is behind her, thankfully. Instead, there are new reports that says Spears is going to court because she was caught speeding. According to The Blast, she got a ticket on March 10. Documents in her case don't say how fast she was going, but it did say that she was pulled over for "unsafe speed for prevailing conditions."
Back in October, Spears took to her Instagram account to express just how relived she was to be behind the wheel of a car again. That's because during her restrictive conservatorship, she had other people doing the driving for her. Spears described how scared she was to drive with the paparazzi following, her but also adding that she's been thankful for the "liberty to be free" again, writing, "I started experiencing that when I got the keys to my car for the first time 4 months ago and it's been 13 years !!!! I haven't done anything to be treated the way I have for the past 13 years !!!" While there's no doubt that Spears' fans are happy for her, those speeding tickets can sure add up and get expensive, right?