Million Dollar Listing's Fredrik Eklund Opens Up About His Sobriety Journey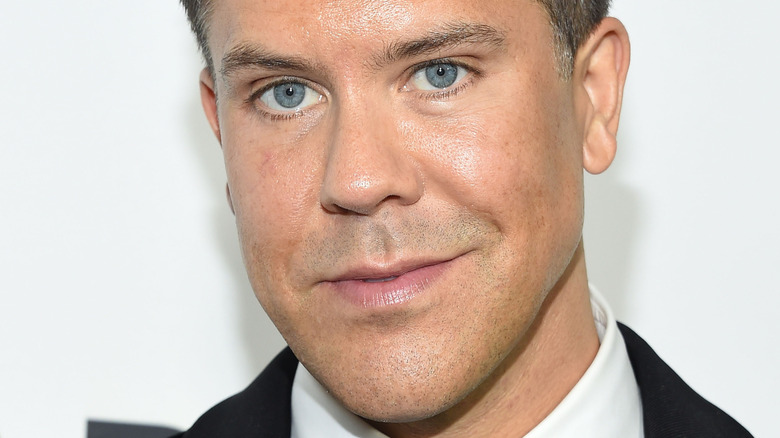 DFree/Shutterstock
Fredrik Eklund is one of the most beloved stars on Bravo. The Swedish star made his debut on the hit Bravo series "Million Dollar Listing New York" in 2012. Fans fell in love with Eklund's quirky personality and hilarious antics, though he also proved himself to be one of the top real estate agents in New York. In 2020, Eklund went bi-coastal, expanding his empire and moving to California with his family. The star's move helped boost his real estate portfolio even more, and he also appeared in "Million Dollar Listing Los Angeles."
In January 2022, Eklund surprised fans with a disappointing announcement. "After an amazing 11 years, I've decided it's time for the next chapter in my life, and to leave 'Million Dollar Listing.' It's an end of an era and a new start for me," he wrote in an Instagram post, adding, "I let Andy [Cohen], the Producers and the Executives know last week how grateful I am." He said that the show captured so many important moments in his life, but that leaving felt like the right decision. "It's time for my next chapter. There's more to do, new projects and experiences, my kids are growing, and my business is pulling me in all sorts of exciting directions," he wrote before also thanking his castmates.
Now, Eklund is getting vulnerable on social media on a more serious topic.
Fredrik Eklund is proud of how far he's come
Fredrik Eklund is the latest celebrity to open up about a sobriety journey. The real-estate expert has been an open book on social media, and in mid-April 2022, he shared a sweet post to celebrate a huge milestone in his life. The Instagram post included a shot of himself and husband, Derek Kaplan, posing outside under a pastel sky. The scene almost looked fake as a rainbow appeared behind the pair. The two men put their arms around each other and smiled big for the camera.
To go along with the photo, Eklund shared a lengthy caption. "18 months without alcohol today," he began the post. Eklund then described the ways in which his sobriety pushed him in a positive direction. "Traveling has gotten a new meaning. I've doubled my real estate business in just this fairly short time. I'm present and more efficient, yet go slower through each day," he shared. Eklund added that he's "reconnected with the boy I was a long time ago," and seemed to give a nod to his husband, stating that he couldn't have done this alone.
In March, the star celebrated a similar milestone, that time 160 days sober. "I was a high-functional addict as many of us are, and it took me a while to realize and admit that," he wrote. While it's undoubtedly good that Eklund is on a bright new path, we're sure his fans will miss him on Bravo!
If you or someone you know is struggling with substance abuse and addiction, help is available. Get in touch with SAMHSA's 24-hour National Helpline at 1-800-662-HELP (4357).