The Most Painful Part Of Princess Diana's Divorce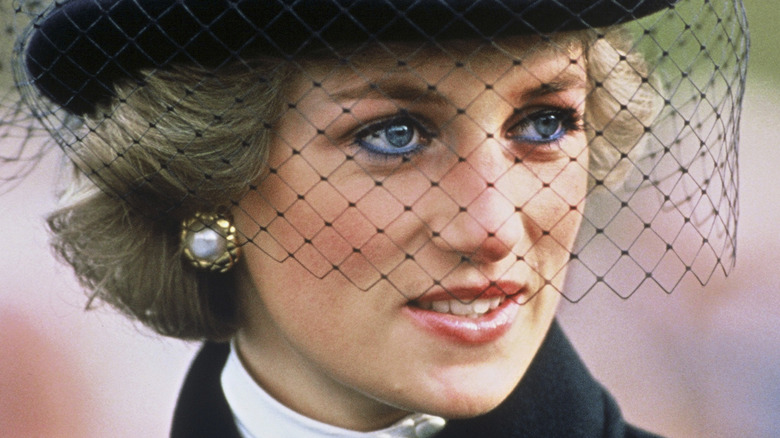 Anwar Hussein/Getty Images
Prince Charles and Princess Diana's struggles in their marriage have been well documented over the years. While there were some moments that did bring Charles and Diana closer together — like during Lord Louis Mountbatten's funeral in 1979, when Charles "was all over [Diana] ... following her around like a puppy," per Reader's Digest — royal scandals, affairs, and tabloid headlines plagued their marriage. In fact, Diana nearly called off her wedding to Charles when she reportedly found a gold bracelet that was meant for Camilla Parker Bowles. But according to "Diana: Her True Story in Her Own Words" her sisters made her go through with the wedding anyway. "Bad luck, Duch," Diana's sisters said, using her childhood nickname. "Your face is on the tea-towels so you're too late to chicken out."
While Diana did face a lot of challenges in her marriage while living in the confines of her everyday royal life at Buckingham Palace, there was one thing that did hurt the Princess of Wales the most, especially after her divorce. 
Diana didn't want to hurt William and Harry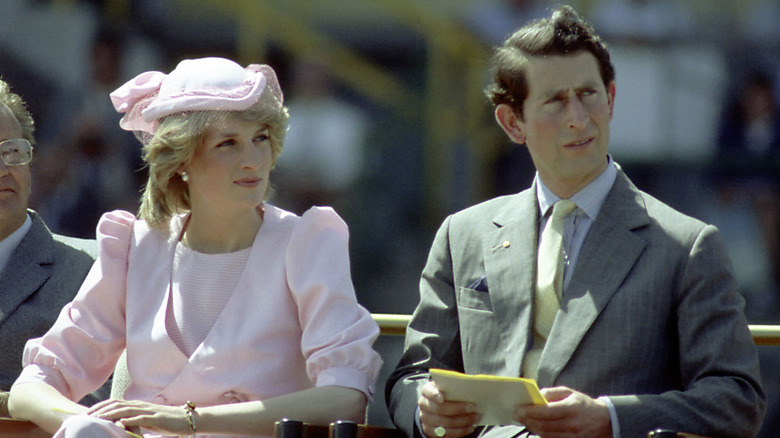 Patrick Riviere/Getty Images
While Princess Diana's marriage was never a walk in the park, her divorce wasn't exactly tea time, either. She lost everything from her title and her travel budget to her police protection and even her charity commitments, per Reader's Digest. However, the Princess of Wales did seem to have second thoughts right before she was about to pull the plug on her marriage to Prince Charles, as she truly wanted to keep their family together. "Given the choice, she would have stayed and tried to make a happy marriage," Diana's former trainer Jenni Rivett told Yahoo's The Royal Box. "She wasn't the one who wanted to separate or divorce."
Apparently, Diana was especially worried about her two sons, William and Harry. She didn't want her children to go through the pain of a divorce or to feel what she had experienced during her own parents' separation. The jewels and titles weren't really what was important to the princess; she wanted the more simple things from married life. "I have everything I want. I just want someone to be there for me, to make me feel safe and secure," she once said, according to Phil Dampier's book, "Diana: I'm Going To Be Me." And while no one knows what exactly went on behind closed palace doors, Diana's, along with William and Harry's lives, did end up changing after the divorce.
William and Harry have learned from Diana's example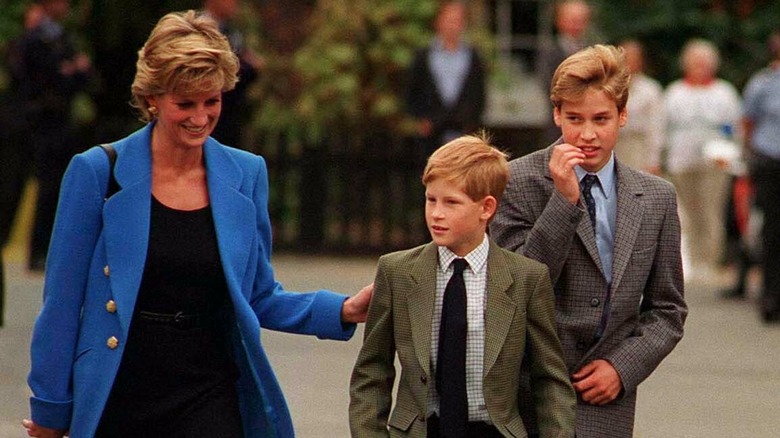 Anwar Hussein/Getty Images
As a mother, Princess Diana perhaps knew that her two sons Prince William and Prince Harry were watching her and Prince Charles through the lense of their tumultuous marriage. Because of this, William and Harry have taken precautionary measures to ensure that their own marriages wouldn't end up the same way. According to Marie Claire, William took his time before proposing to Kate Middleton — eight years to be exact. He wanted to make sure that she was ready for life in the royal spotlight, knowing all too well what kind of pressure was put on his own parents' marriage. Royal expert Katie Nicholl wrote in her 2011 book, "The Making of A Royal Romance," that William took steps to ensure that their union didn't "endure a similar fate."
Similarly, Harry has gone to great lengths to protect his wife Meghan Markle. He even issued a statement to the press back in 2016 that basically said to back off following a "wave of abuse and harassment" towards his then-girlfriend. What's more, Harry has made it clear that he doesn't feel comfortable bringing his family back to the UK because of all the paparazzi attention, which he has blamed for the death of his mother. Clearly, everything Diana went through in her marriage and her divorce were life lessons for her sons, too.