The Important Lesson Bob Saget Taught Jodie Sweetin About Parenting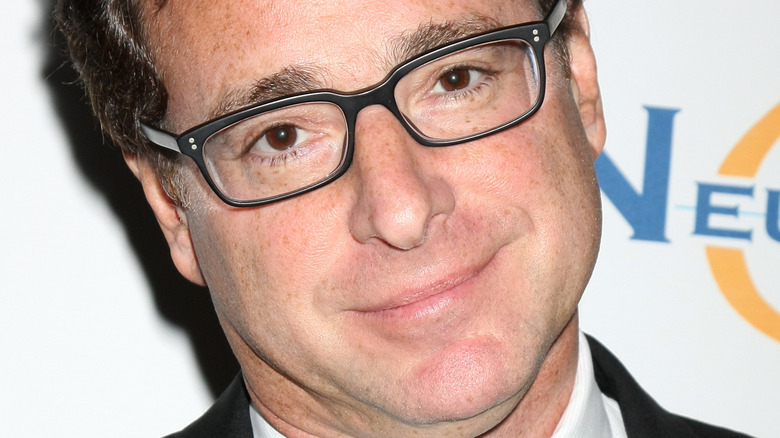 Kathy Hutchins/Shutterstock
When Bob Saget died on January 9 at the age of 65, he left a big void in Hollywood and in the lives of those who knew him. As soon as news of his death was reported, fans and celebrities alike flooded social media with heartfelt tributes to the comedian, including his former "Full House" co-stars. The 10 surviving members of the sitcom's main cast released a joint statement shared to Instagram. "Thirty-five years ago, we came together as a TV family, but we became a real family. And now we grieve as a family," they wrote.
But the actors also took time to individually share the impact Saget had on their lives and careers. Jodie Sweetin, who played Saget's on-screen daughter Stephanie Tanner, attempted to express how much the late comedian meant to her, admitting words couldn't capture neither her sadness nor her love for him. "I would always say 'you're the best TV dad ever'. And he was," Sweetin wrote on Instagram. "I'll miss you Bob. I'll make sure and tell an inappropriate joke at your funeral. In your honor. I know you would've wanted that."
Sweeting was only 5 when she was tapped to star on "Full House" in 1987, Today noted. Thus, Saget became a true influence throughout her childhood. "He really was like the glue that held us all together, in a lot of ways," she said. His teachings were wide-ranging and even impacted Sweetin's parenting style years down the road.  
Bob Saget showed Jodie Sweetin how to treat kids with respect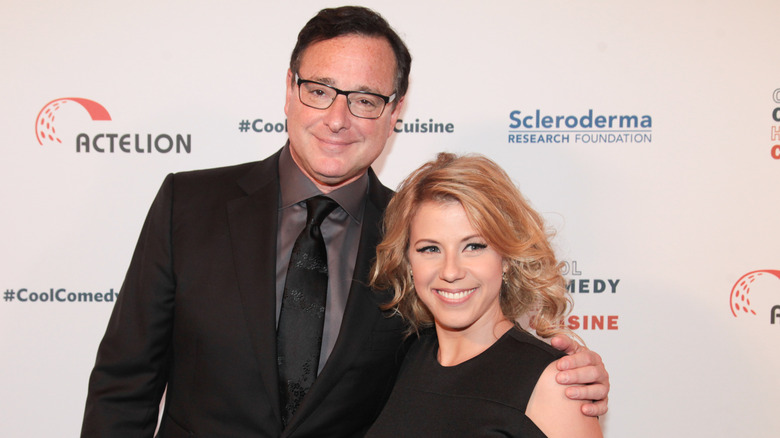 Kathryn Page/Getty Images
After Jodie Sweetin became a mother in 2008, the "Full House" alum noticed her approach to parenting both Zoie and later Beatrix, who was born in 2010, was influenced by witnessing how Bob Saget treated his own children while she was growing up. "He didn't talk to them like they were idiots — and he did the same with me," she said on an April 18 episode of the "Conversations with Olivia Jade" podcast (via People). "He treated me with respect as a young person."
By watching Saget interact with his daughters Aubrey, Lara, and Jennifer — who were either little or born while "Full House" was on — Sweetin learned that children can be treated like people. "I understood that, when I had kids, you can joke with them, you can have real conversations," she added. Sweetin spent quite a bit of time around Saget away from work, often "spending weekends at his house with his daughters when I was young, and having blueberry pancakes," she noted on Instagram. 
Parenting cues weren't the only lesson Sweetin learned from her on-screen dad. From Saget, Sweetin also learned how to use humor to navigate life, especially when it gets hard. "One of the things I learned from Bob and, you know, even now in having to walk through his death and everything is how to laugh through some of the most painful moments of your life," Sweetin said on "Good Morning America" in February.