Joe Alwyn Finally Addresses Those Taylor Swift Engagement Rumors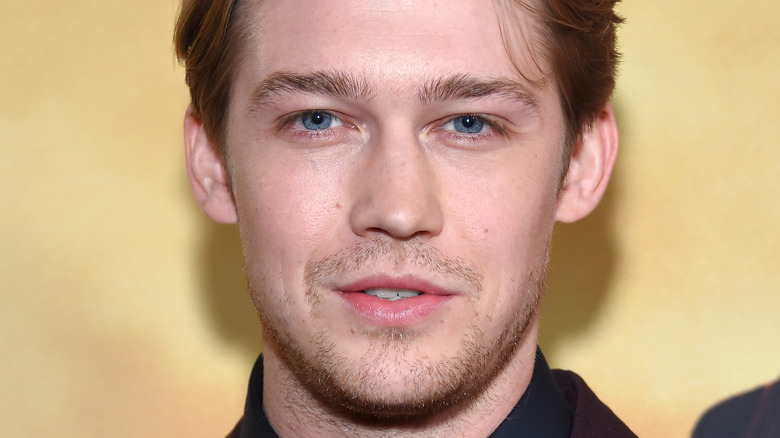 DFree/Shutterstock
For all their investigative skill, Swifties haven't been able to positively confirm or deny whether or not Taylor Swift and her longtime boyfriend Joe Alwyn are actually engaged, though the rumors have definitely been a-swirling.
In February, Life & Style reported that more than one unnamed source had confirmed that Alwyn and Swift had gotten engaged, after dating for nearly six years. The outlet noted that fans of the pair started speculating on a possible engagement in January after a romantic three-day getaway in Cornwall, U.K. However, the story didn't include any direct quotes, and neither Alwyn nor Swift's reps had a comment. 
Of all her relationships, Swift has definitely kept the one with Alwyn most private, so fans have been desperate for any bit of information on their fave's love life that they can get. Swift hasn't personally commented on the engagement murmurs at all, though Alwyn did finally address the question in a recent interview — but he was cagey about it.
Joe Alwyn won't say if he's engaged to Taylor Swift or not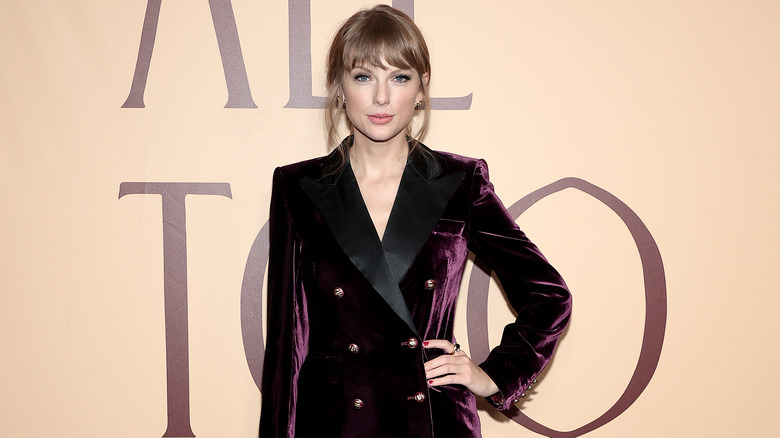 Dimitrios Kambouris/Getty Images
In a Wall Street Journal Magazine profile, Joe Alwyn finally responded to the Taylor Swift engagement rumors head-on, though fans will likely be disappointed with his answer. "If I had a pound for every time I think I've been told I've been engaged, then I'd have a lot of pound coins," Alwyn said. "I mean, the truth is, if the answer was yes, I wouldn't say, and if the answer was no, I wouldn't say." 
At least he's consistent. "We live in a culture that is so increasingly intrusive... The more you give – and frankly, even if you don't give it – something will be taken," the actor said in a recent interview with Elle. And Swift, once known for letting the public eye in on all of her relationship ups and downs, also seems committed to keeping the details of this romance private. "I think that in knowing him and being in the relationship I am in now, I have definitely made decisions that have made my life feel more like a real life and less like just a storyline to be commented on in tabloids," she told Paul McCartney in a Rolling Stone interview in 2020. 
Either way, we wish the couple nothing but love and happiness.