The Hard Choice Prince Harry Will Have To Make About The Platinum Jubilee Celebrations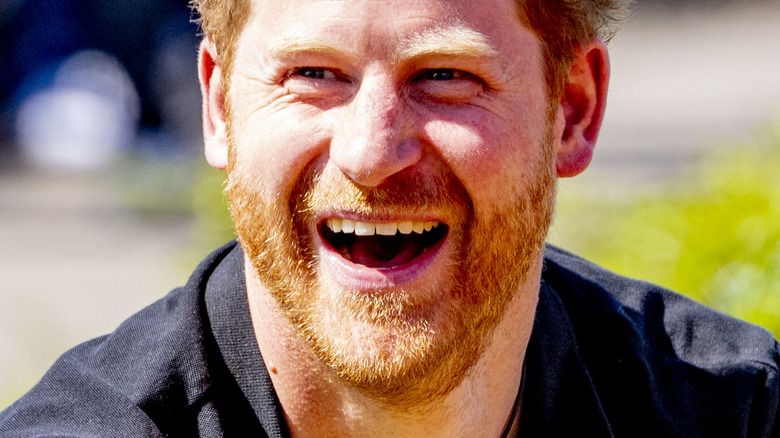 Patrick Van Katwijk/Getty Images
As we all know, Queen Elizabeth II has been the reigning monarch in the U.K. for 70 years and is currently celebrating her Platinum Jubilee, which will culminate in a four-day celebration starting on June 2, according to the official royal website. And the question on everyone's mind is, of course, whether rebellious grandson Prince Harry will make the journey into his native London to enjoy the day with her. 
The issue isn't that there's bad blood between Harry and his dear old gran, even if he did quit his job as an official royal and move to the United States with Meghan Markle and their kids. Prince Harry has only returned to the U.K. a couple of times since he and Meghan stepped down from royal duties, and both times he came alone. The reason, he says, is that he's not yet sure that he can ensure his family's safety while he's there, which leaves the prince with a tough choice. 
Prince Harry may not attend the Platinum Jubilee because of 'security issues'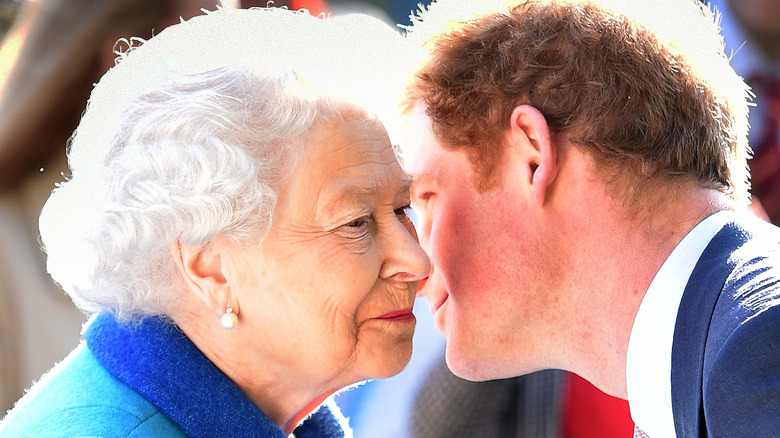 Julian Simmonds - WPA Pool/Getty Images
In an interview with Hoda Kotb for "Today," Prince Harry said that he'd like to bring his family to the U.K. to celebrate his grandmother's Platinum Jubilee, but he's not sure if he'll be able to. "There's lots of things, security issues and everything else," the Duke of Sussex explained. "So this is what I'm trying to do ... trying to make it possible that I can get my kids to meet her." 
Prince Harry does not joke around when it comes to security and is currently in the midst of a legal battle with the U.K. Home Office, which ruled that he would not be allowed to pay for police protection for himself and his family while in the country. In a statement, according to the BBC, lawyers representing the duke said, "The U.K. will always be Prince Harry's home and a country he wants his wife and children to be safe in. With the lack of police protection, comes too great a personal risk."
Does Prince Harry consider the security risk still too great to attend the jubilee? We'll just have to wait and see.