Why Charlamagne Tha God Isn't A Fan Of Will And Jada Pinkett Smith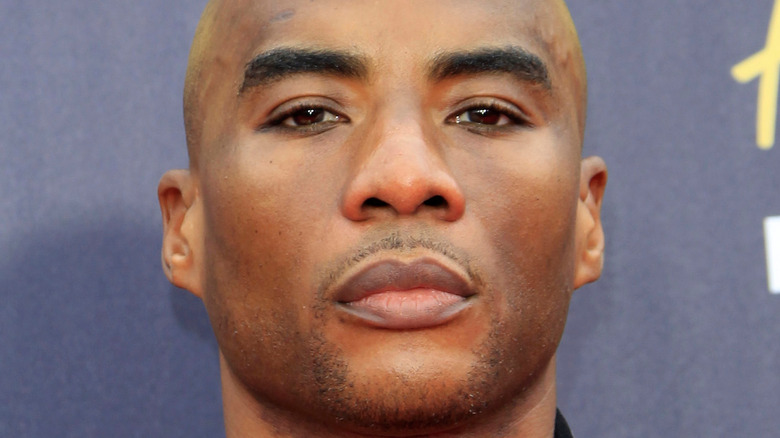 Kathy Hutchins/Shutterstock
Will Smith made headlines for the slap heard around the world. Since slapping Chris Rock onstage at the 2022 Oscars — who made an inappropriate joke at Jada Pinkett Smith's expense — Will resigned from his spot in the Academy, according to Variety. Per The Hollywood Reporter, the Academy also banned the "King Richard" actor from attending any Oscars or Academy events (in-person or virtual) for the next 10 years.
Despite Will receiving disciplinary action and seemingly being done with the situation, many took the incident as an opportunity to share their opinions on his and Jada's relationship. As fans may recall, while the couple has been married for 20 years, they are reportedly in an open relationship. In a 2021 interview with GQ, Will explained, "We have given each other trust and freedom, with the belief that everybody has to find their own way. And marriage for us can't be a prison."
While rumors have circulated the internet for years of their relationship, it was singer August Alsina who revealed publicly that he had been romantically involved with Jada in the past. Naturally, the "entanglement" — as Jada infamously called her relationship with Alsina — was the subject of major media criticism. After Jada appeared with Will on her internet show "Red Table Talk" to discuss Alsina's recollections, radio host Charlamagne Tha God slammed the couple, particularly Jada, for her handling of the whole situation.
Charlamagne Tha God feels Jada Pinkett Smith took advantage of August Alsina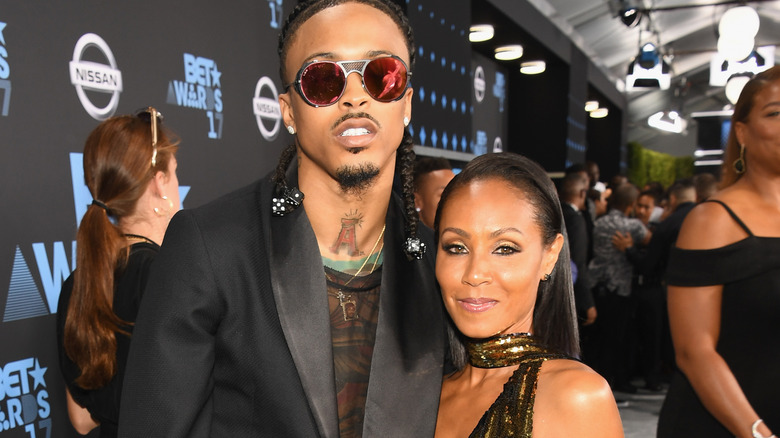 Paras Griffin/Getty Images
Charlamagne Tha God did not hold back on his thoughts about Will Smith and Jada Pinkett Smith's relationship during a July 2020 airing of "The Breakfast Club." In particular, Charlamagne took offense to how Jada dealt with the situation since she is the older of the two — she's 21 years his senior — and had a responsibility to act with integrity. 
"[August Alsina] came to [Jada] broken, in need of healing and her response is, 'I wanted to feel good ... I hadn't felt good in a long time?' So you slept with him? Never mind how this young man is feeling, you just gotta get yours?" Charlemagne said. "That is the epitome of toxic behavior." He further slammed Jada for doling out advice on "Red Table Talk" when she wasn't in a position to do so because, in his opinion, she hadn't worked on herself. 
As for his take on the Smiths as a whole, Charlamagne felt they weren't setting a good example of marriage. Reacting to their sign-off on "Red Table Talk" where they said in unison "We ride together, we die together, bad marriage for life," Charlamagne asked, "What kind of message is that?" However, it's worth noting that Charlamagne saved his harshest condemnation for Jada. Earlier that year, the radio host was kinder when he interviewed Will on a separate airing of "Breakfast Club," where the actor admitted to having jealousy issues with Jada's late friend, rapper Tupac Shakur, early on in their relationship.
Charlamagne Tha God has strong views on marriage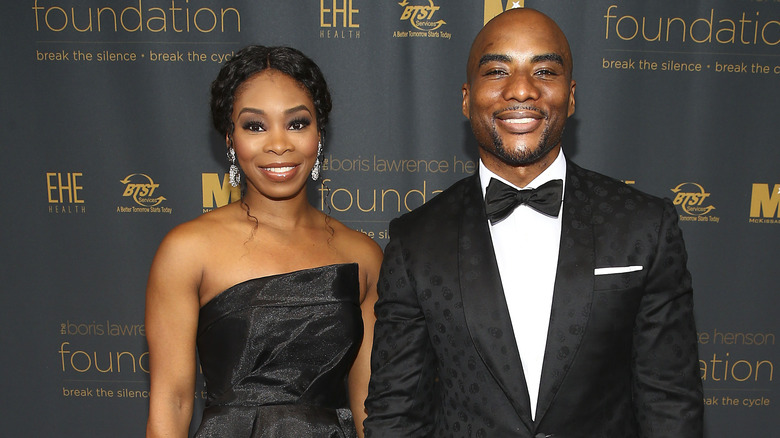 Tasos Katopodis/Getty Images
When Will Smith caught flack for slapping Chris Rock at the 2022 Oscars, Charlamagne Tha God took a more compassionate approach. The radio host appeared alongside Andrew Schultz and Kendra G to unpack the infamous smack on an episode of his and Schultz's podcast "Brilliant Idiots." 
Theorizing that Chris Rock's joke was a minuscule part of what led the actor to react the way he did, Charlamagne noted, "Will Smith has talked to y'all so many times about feeling like a coward his whole life. Feeling like a punk his whole life. It stems from his childhood when his dad used to beat on his mom and he said he'd never intervened. And he's had to live with that forever."
This more gentle approach is worlds removed from the Charlamagne who reacted to Will and Jada Pinkett Smith's marriage troubles. Perhaps marriage is more of a sticking point for Charlamagne, who has been with his high-school sweetheart for more than 23 years, per BET. "I don't even gotta knock on wood, that s*** ain't happening," he told the outlet discussing the idea of divorce. He also explained to the outlet, "You have to show your kids love. That's one of the reasons why I wanted to get married. When you have your 7-year-old daughter asking why you and mommy don't have the same last name, that affects you as a man." With such a strong stance on monogamy and marriage, it's no wonder Charlamagne took the Smiths to task.