Adele's Las Vegas Disaster Is Reportedly Still Haunting Her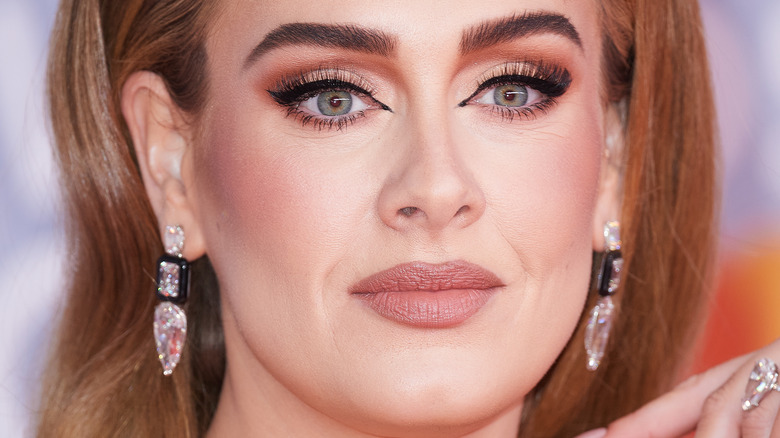 Gareth Cattermole/Getty Images
It seems there have been more changes made to Adele's upcoming Las Vegas residency, "Weekends With Adele." After releasing her long-awaited fourth studio album "30" in 2021, fans have been waiting to see the powerhouse vocalist live. Unfortunately, that has yet to be the case.
In addition to her two sold-out upcoming shows at London's Hyde Park this July, Adele plans to embark on a stint of shows at The Colosseum at Caesars Palace. As previously announced on Twitter, the "Rolling In The Deep" hitmaker was supposed to kick off the residency in January and perform every weekend until April. However, just days before the first show, Adele unexpectedly canceled every show.
In an emotional video shared on Instagram, Adele explained her show wasn't ready due to half of her crew and the team coming down with COVID, mentioning they still had the virus. "We've tried absolutely everything that we can to put it together in time and for it to be good enough for you but we've been absolutely destroyed by delivery delays and COVID," she said, adding, "I'm sorry it's so last minute, we've been awake for over 30 hours now and trying to figure it out and we've run out of time." After recently reassuring fans on "The Graham Norton Show" that the concerts are "absolutely happening this year, 100%," Adele has reportedly made a big choice surrounding the shows.
Adele apparently hired a new creative team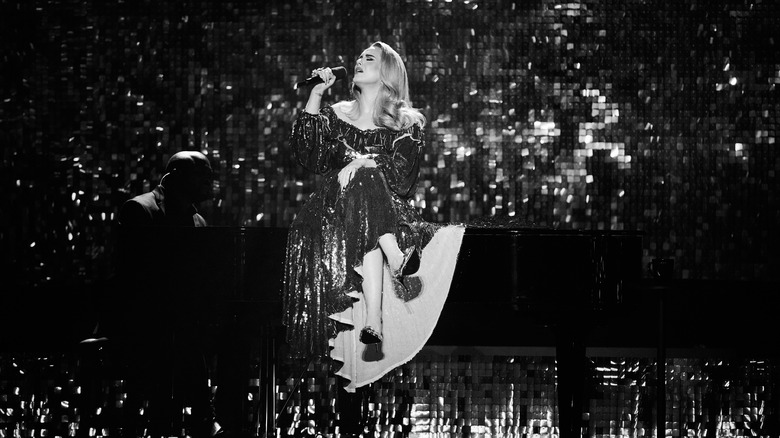 Gareth Cattermole/Getty Images
After postponing all the concerts for her Las Vegas residency "Weekends With Adele," it seems the shows still aren't ready to go as the new dates have yet to be revealed, leaving those with tickets still waiting. In addition to that, it has been reported by The Telegraph (via Page Six) that Adele has fired the creative team originally working on the shows. For this reason, the "Easy On Me" singer has hired a new team to hopefully get the show on the road.
It has been suggested that Adele got rid of Esmeralda "Es" Devlin, her longtime set designer, after headlines reported the pair found it hard to agree on what the show's vision should be. Instead, she has been replaced by Kim Gavin, who has served as the artistic director for boyband Take That, and Stufish, who will be producing The Rolling Stones' forthcoming tour. An inside source told The Telegraph that Adele's new creative team will "look after and develop a new show as everything from the Es show has been scrapped." Despite no confirmation, the same insider claimed the plan is for the shows to take place this summer in July and August.
As previously reported by the Daily Mail, Adele left fans furious for canceling just hours before what was supposed to be the opening night of the residency, due to the short notice and them not being given full refunds for their hotels.