Britney Spears' Lawyer Makes Bold Claim About Jamie Spears' Current Behavior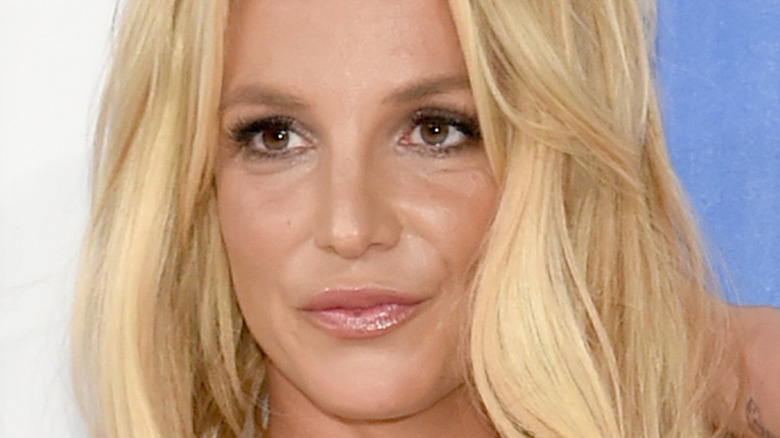 Jamie Mccarthy/Getty Images
When it comes to the legendary artist Britney Spears, an array of things come to mind. From her critically acclaimed discography to her unforgettable award show performances, Britney has made a lasting mark in the pop-culture sphere. However, in recent years, the singer and her family have been making headlines regarding her controversial conservatorship. During the 13-year arrangement, the "Outrageous" artist was under the control of her father Jamie Spears, who handled everything from her career decisions to her extensive income.
In June 2021, Britney shocked fans with an emotional testimony regarding the "abuse" she experienced while under the conservatorship (per NPR). Fortunately, after a couple of additional court appearances, documentaries, and support from the #FreeBritney movement, she was finally released from the legal arrangement on November 12, 2021. "Good God, I love my fans so much it's crazy. I think I'm gonna cry the rest of the day! Best day ever," Britney tweeted in response to the ruling.
Since that fateful day, Britney has been living her best life as a free woman. Over the last few months, she's traveled around the world with her fiance Sam Asghari and revealed that she's pregnant. However, recent reports indicate that Britney's newfound happiness and freedom have been plagued by her father.
Birtney's lawyer claims Jamie is 'harassing' the pop star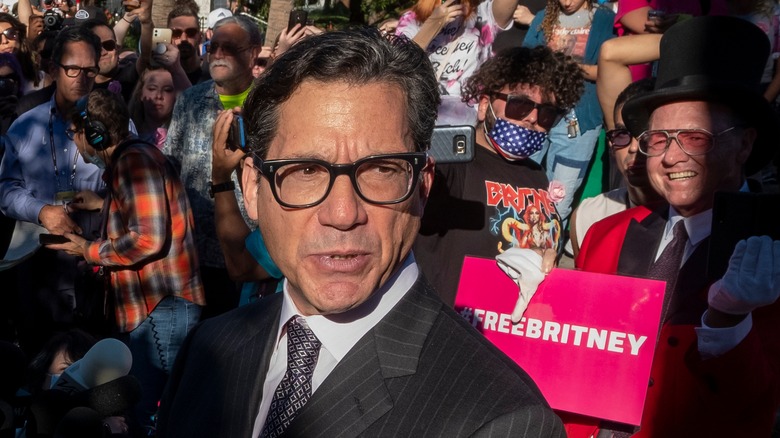 Ringo Chiu/Shutterstock
Even though Britney Spears' conservatorship is long gone, her father has allegedly continued to "harass, intimidate and bully" her. On April 18, the singer's lawyer Mathew Rosengart (pictured above) sought to block Jamie Spears' subpoena that requested documents from Kroll, a private investigator firm. According to a report from Yahoo, Britney's legal team is currently using their services to investigate her father for his treatment during the conservatorship. Under his initial request, Jamie asked Kroll for all materials related to their investigation.
In the filing, Rosengart described Jamie's subpoena as "extremely overbroad, unduly burdensome and oppressive." The documents also point out that Jamie failed to attend three depositions and accused the singer's father of "stonewalling" their investigation. "After reigning over the 13-year conservatorship from which Mr. Spears enriched himself by reaping at least $6.3 million from his daughter's estate while playing others close to him tens of millions more, Mr. Spears' reign ended." Rosengart wrote. "Mr. Spears has nevertheless continued to importune, seeking to harass, intimidate and bully his daughter."
Alongside his attempt to block the subpoena, Rosengart also criticized the singer's father for placing her in a "long term probate conservatorship" vs. a "short-term LPS conservatorship." Britney's ongoing battle with her father isn't the only issue her team is facing. On April 6, Rosengart filed documents asking a judge to deny her mother Lynne's request for the "Toxic" singer to pay her $660,000+ legal fees, as reported by Variety.