Thandwie Newton Has New Rumored Romance Amid Personal Turmoil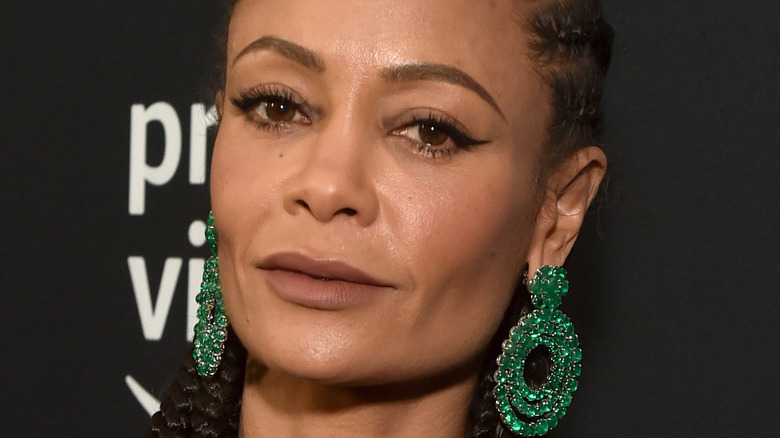 Alberto E. Rodriguez/Getty Images
Actor Thandiwe Newton can't seem to stay out of the spotlight as of late. The star, known for her roles in "Westworld," "Crash" and more recently, "All the Old Knives" opposite Chris Pine, made headlines while on the set of the "Magic Mike" sequel. According to The Sun, Newton and Channing Tatum, who's producing "Magic Mike's Last Dance," came to blows over the infamous Will Smith incident at the 2022 Academy Awards. Reportedly, the fight between the two rose to "unimaginably vicious" levels and prompted Tatum to drive off from the set. 
On April 13, a statement from the movie's production company revealed Newton had officially pulled out of the "Magic Mike" film in order to deal with "family matters," per Variety. However, it's speculated that Newton was actually fired from the film as a result of the fight. A source told The Sun of Tatum, "After the row he just went, 'I am not working with her anymore.' Him being a producer, it's his movie, so she's off the movie." Salma Hayek is now set to replace Newton in the film.
Since the verbal spar with Tatum, rumors began to circulate that Newton's dealing with personal problems. Now, another rumor has cropped up, this time dealing with her love life.
Thandwie Newton might be seeing a musician after separating from her husband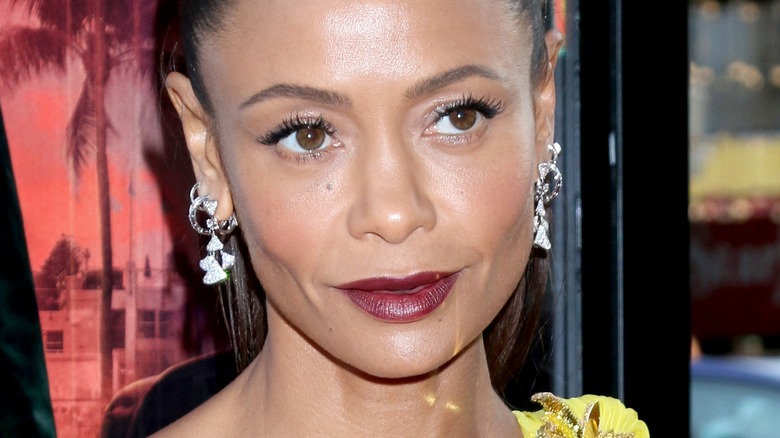 Kathy Hutchins/Shutterstock
It would seem Thandiwe Newton has had a rough go of it lately. After her spat with Channing Tatum and being replaced on the "Magic Mike" sequel, sources told Page Six Newton was going through some emotional problems as a result of separating from her husband of 24 years, Ol Parker. Newton's personal struggles have apparently crossed over into her work, as "Magic Mike" staffers were worried about her mental health. "Thandiwe had been acting strange on set, she has been very highly strung. Her apparent breakdown caused so much disruption, it became clear she couldn't play the role," a staffer told Page Six. The staffer also told the outlet that Newton's staff is urging her to check in to a rehab facility. However, she has not done so as of yet. Amid all of her personal turmoil, Newton has reportedly found a new romance in her life.
Multiple sources have told Page Six that Newton has recently become close with musician Elijah Dias, better known by his stage name, Lonr. The 23-year-old musician told Page Six, "From the relatively short time I've been fortunate to spend with her, I know Thandiwe and Oliver care deeply about the welfare of their children." He added, "That's all I care about right now." Given that Newton's husband was spotted out and about on April 19 without his wedding ring, per People, Newton could very well have moved on.