Nicolas Cage Finally Clears The Air On A Bizarre Rumored Purchase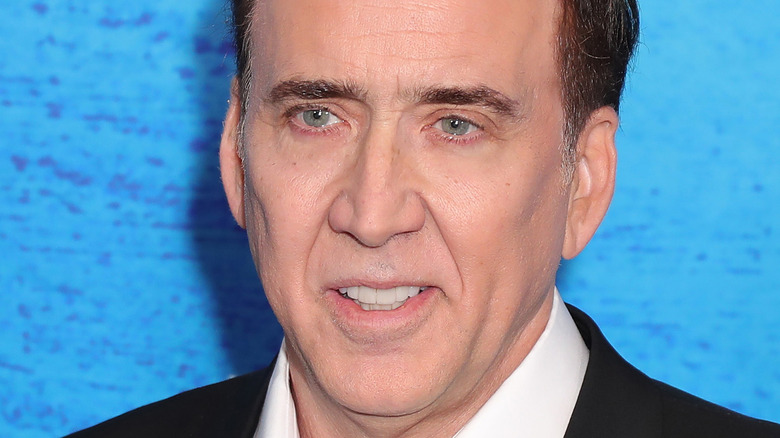 Leon Bennett/Getty Images
Nicolas Cage: the man, the myth, the legend, the meme. And behind the complex figure is a whopping 100 movies since the beginning of his career in the 80s. Although not all of them were award-winning hits, like "Leaving Las Vegas" and "The Rock," Cage did what he had to do to get money to pay off his over $6 million debt to the IRS, which came after reports alluding to Cage's infamous spending. The Mirror claimed he once owned over 50 luxury cars, 30 motorcycles, four giant yachts, over 15 homes, and a private island before he had to sell many of them.
Cage reflected on his colorful legacy in a March interview with GQ, "I had some moments that I went off and did some wild stuff, but a lot of that was by design." He added, "I think many people in the public got swept up with an idea of me being kind of a wild madman, which was fun in the beginning."
But today, Cage is reclaiming his image and has cleared up one wacky rumor about his personal life.
Did Nicolas Cage really buy his very own bat cave?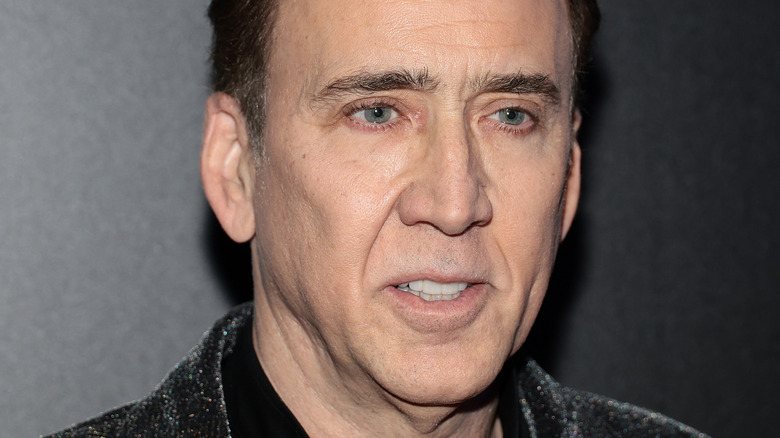 Dimitrios Kambouris/Getty Images
On April 20, Nicolas Cage was interviewed on "Jimmy Kimmel Live" to promote "The Unbearable Weight of Massive Talent," in which he plays the character of "Nick Cage." It was his first talk show appearance in over 14 years, so the two had a lot of material to cover — including a rumor Kimmel heard from Cage's "National Treasure" co-star, Diane Kruger. In her appearance on Kimmel's show weeks before Cage's cameo, she claimed her former co-star had bought a bat cave (yes, a literal cave with bats — not of the "Batman" variety). Kruger claimed that while on-location near Mount Rushmore, he snatched up the cave without a second thought after someone casually mentioned it was for sale. 
After Kimmel brought up the anecdote, Cage explained he had developed an interest in spelunking, aka the art of exploring cave systems. So after hearing the North Dakota cave was for sale, as Kruger had described, Cage paid a visit to the cave and was immediately impressed by its "stalactites" and "milky quartz-like crystalline walls." He compared the milky white appearance to unfiltered sake, thinking, "'I'd like to buy this and just go down in the bottom of the cave and get totally naked with my [then] wife and drink Nigori [sake].'" He concluded, "Needless to say, I didn't buy the cave."
Who knows? Maybe if Cage actually had purchased the cave, he could have found a real-life national treasure of his own.