Nicolas Cage Reveals The Sweet Meaning Behind His Daughter's Name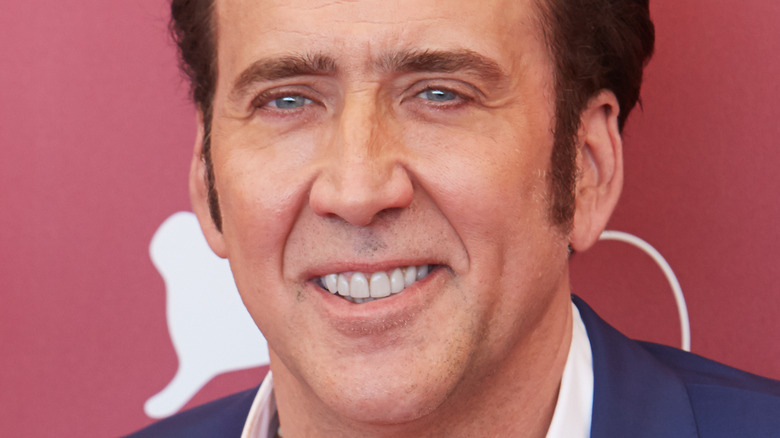 andersphoto/Shutterstock
Nicolas Cage is quite the family man. Along with being married five times — his ex-wives include Alice Kim, Erika Koike, Patricia Arquette, and Lisa Marie Presley — he's also the father of two sons, Weston (who he had with actor Christina Fulton) and Kal-El (who he shares with Kim). In February 2021, Cage married Riko Shibata in Las Vegas and told the Los Angeles Times the following January, "I'm really happily married. I know five is a lot. But I think I got it right this time."
That same month, the couple revealed that they had more big news to share: They're having a baby! A representative for the pair told People, "The parents-to-be are elated!" Cage also opened up about why he's thrilled to be welcoming another baby into the family, telling Access Hollywood in April, "My boys are all grown up, and I miss going to the toy store. I miss singing lullabies and rocking in the rocking chair. I'm looking forward to getting back to that."
While that's certainly adorable, it's not all that he's shared about the little one. He's also revealed the incredibly touching meaning behind the name he's chosen to give his new baby.
Nicolas Cage's baby name is inspired by family and music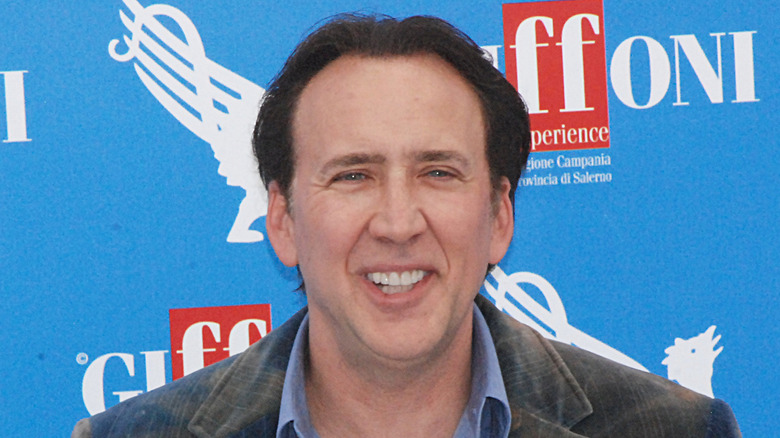 GIO_LE/Shutterstock
Nicolas Cage revealed the names that he and Riko Shibata settled on for their baby during a March interview with GQ. If the baby was another son for Cage, the little one would be Akira Francesco, while a daughter would end up as Lennon Augie. Both of the second names were nods to Cage's family, specifically his father, August Coppola, and his famous uncle, Francis Ford Coppola, per Biography. Cage explained, "Augie was my father's nickname. And my uncle has decided to change his name to Francesco."
While that's sweet enough, there's even more meaning behind one of the names. While popping up on "The Kelly Clarkson Show," Cage talked about his brother who was a DJ, saying, "He built his own radio station, and he would play all these incredible albums from the late '60s, and of course he played the 'Let It Be' album [by The Beatles]. And he played 'Across the Universe.'"
"I must have been 4 years old, and I remember being frozen, paralyzed, listening to that music. 'Pools of sorrow, waves of joy' ... It's my favorite song ever written," Cage continued. With that, he announced that he was having a baby girl and explained, "Because of 'Across the Universe,' her name is going to be Lennon Augie, Augie after my father, and I'll call her Lenny for short." We assume Lennon is a nod to John Lennon of The Beatles. Beyond that, Lenny is a pretty cute nickname!