Disturbing Scene Of Johnny Depp Revealed During Amber Heard Case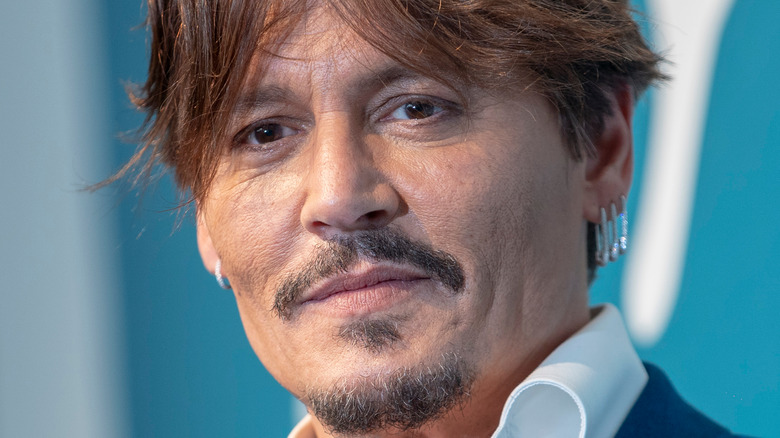 Denis Makarenko/Shutterstock
In 2019, Johnny Depp sued Amber Heard for $50 million over an op-ed she penned for The Washington Post. In the piece, titled, "I spoke up against sexual violence — and faced our culture's wrath. That has to change," Heard wrote about her experience with domestic violence and sexual assault. 
While her ex-husband Depp was not directly named in the article, Depp's complaint stated that there was a "clear implication that Mr. Depp is a domestic abuser." The complaint attested that Heard's claims were "categorically and demonstrably false." Over a year later, Heard countersued Depp, similarly alleging defamation. As those who follow the case are well aware, Heard was granted a restraining order in 2016 after showcasing a bruised face in court after she claimed Depp threw a phone at her face, according to the The New York Times. 
The defamation trial between Depp and Heard kicked off on April 11, 2022, in Fairfax, Virginia. On April 21, new details in the case depicted a disturbing scene from 2013 that will undoubtedly leave readers alarmed.
Johnny Depp admitted to 'assaulting' some kitchen cabinets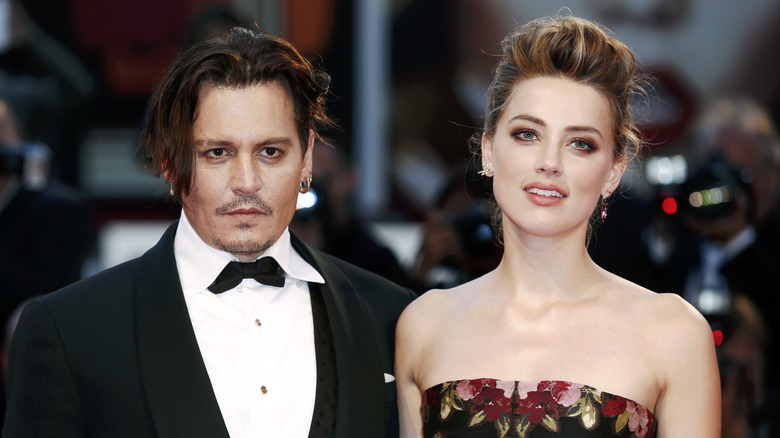 Andrea Raffin/Shutterstock
During Johnny Depp's cross-examination on April 21, a video was shown that Depp alleged was "illegally recorded" by Heard. In the clip, Depp slammed cabinets in his home bar, nearly destroying the kitchen. While on the stand, Depp shared, "I did assault a couple of cabinets, but I did not touch Ms. Heard," according to AOL. In the video, Depp can be heard saying, "Did something happen to you this morning? I don't think so. You wanna see crazy? I'll give you crazy." When Depp realized he was being recorded, he stated, "You got this going? You sic that s**t on me, motherf**ker?" The video can be seen here. 
In court, Depp stated that the video was set up by Heard. "Clearly I was having a bad time. I don't know what it was with regard to completely," he stated. The actor added that he thought "the most interesting part" was that Heard appeared to be laughing toward the end of the clip. Depp later asked, "If she was intimidated, why was she filming? If she was scared to death, why didn't she leave?"
The trial between Heard and Depp is slated to last five weeks, according to the Independent.
If you or someone you know is dealing with domestic abuse, you can call the National Domestic Violence Hotline at 1−800−799−7233. You can also find more information, resources, and support at their website.