Kevin Federline's Lawyer Has Choice Words For Britney Spears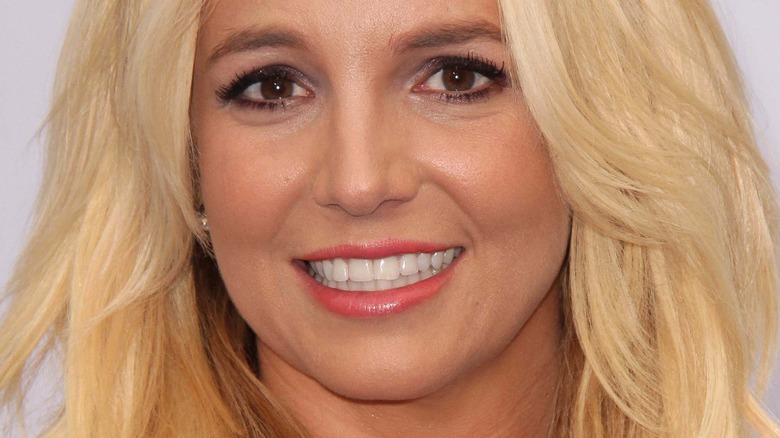 s_bukley/Shutterstock
To the delight of fans around the world, Britney Spears announced that she's expecting a child with her fiance Sam Asghari, per an April 11 Instagram post on the pop superstar's official account. She previously alleged she couldn't conceive a child due to circumstances surrounding her terminated conservatorship, reports E! News. However, after her father Jamie Spears' supervision of the conservatorship was revoked in November 2021, Spears has been building the life she couldn't have before.
The "Womanizer" singer has been sharing updates regarding her third pregnancy through in-depth captions. Spears is already a mom, as she and her ex-husband, Kevin Federline, share two sons, Sean Preston and Jayden. Spears and Federline wed in September 2004 and divorced exactly two years later. Since then, the exes have seemingly found a good co-parenting routine, as Federline even congratulated Spears on her big news. "Kevin is aware of the recent posting by Britney regarding her announced pregnancy and wishes her a happy and healthy pregnancy and congratulates her and Sam Asghari," Federline's attorney Mark Kaplan said in a statement.
However, things are getting slightly heated between the two exes after Spears claimed in a now-deleted Instagram post that Federline wasn't around much at the time of being pregnant with their shared sons, per TMZ. Now, Federline is striking back. 
Britney Spears' ex-husband fires back at her claims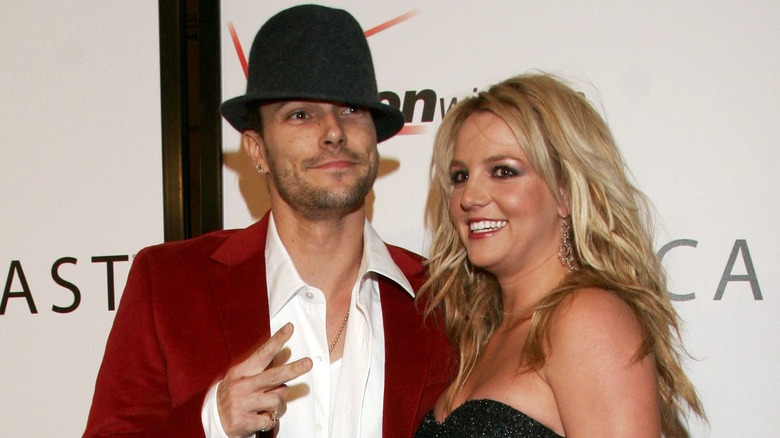 Matthew Simmons/Getty Images
In an April Instagram message, Britney Spears alleged her ex-husband Kevin Federline wasn't there for her at a time when she was pregnant with one of their sons. As the Blast recorded, Spears went off in a now-deleted rant, writing, "... My ex-husband wouldn't see me when I flew to New York with a baby inside me and Las Vegas when he was shooting a video !!!" The pop princess claimed one time while she was staying in Vegas as "a very pregnant woman," it was one of her brother's friends that showed up to support her, not Federline.
Spears noted she's made "peace" with the situation, but it seems that Federline doesn't feel the same as his ex-wife. His attorney Mark Kaplan warned the "Toxic" singer to be "very careful about pursuing a dialogue that's based on revisionist history," according to TMZ. Kaplan contends that parts of Spears' recent dialogue were "completely fabricated," as were her Vegas claims. "... [Federline is] not going to stand by and let that story besmirch what he did and his support of her back in the day," the lawyer continued.
After Spears and Federline divorced in 2006, he was eventually awarded primary custody of the children, according to Fox News. Spears was simultaneously entering her conservatorship and hinted that she didn't love the custody arrangement. "I didn't think my husband was gonna leave me," she told Rolling Stone in 2008. "Otherwise, I'd be with my babies 24/7."