Tom Schwartz Speaks Out About Those Raquel Leviss Romance Rumors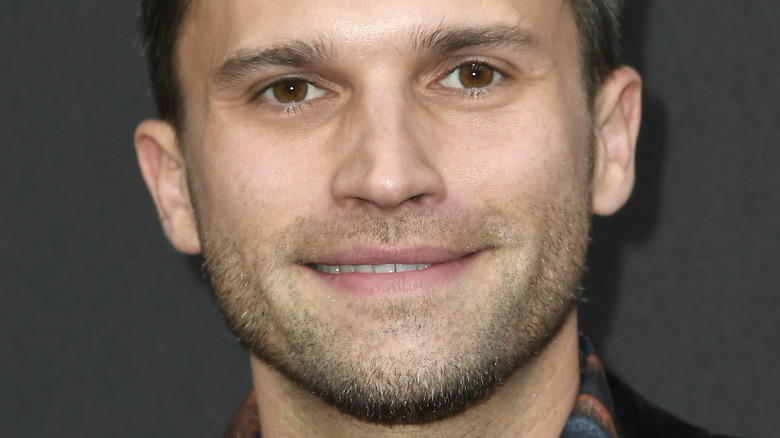 Frazer Harrison/Getty Images
For Tom Schwartz, the year started out with sad news. After more than a decade together, Schwartz and Katie Maloney announced their split in March, with Maloney filing for divorce the same month, People reported. Schwartz revealed his pain in an Instagram post, suggesting he wasn't the one who had opted to go down that route. "Fully respect Katie's decision and we've had healthy, productive conversations about it," he wrote. "It would be far sadder if she decided to stay with me whilst not happy."
The "Vanderpump Rules" co-stars reunited publicly for the first time since their separation for the grand opening of Lisa Vanderpump's newest restaurant in Las Vegas on April 21, the Daily Mail reported. Schwartz remained respectful of Maloney, having nothing but positive things to say. "I have a deep love and admiration for her. I love her with all my heart, I really do. I think it's as healthy of a separation as can be," he said. Maloney, for her part, opened up about what the future might hold ,while indicating Schwartz is okay with whatever she does next. "I'm open to going on a date or flirting with a guy," she said. "It's fine. We can move on and be peaceful about it. We're not really jealous people."
However, some fans believe Schwartz is more ready to move on from Maloney than he has let on. Now, Schwartz is addressing the rumors he was getting a bit too cozy with "Vanderpump Rules" co-star Raquel Leviss.
Tom Schwartz denied involvement with Raquel Leviss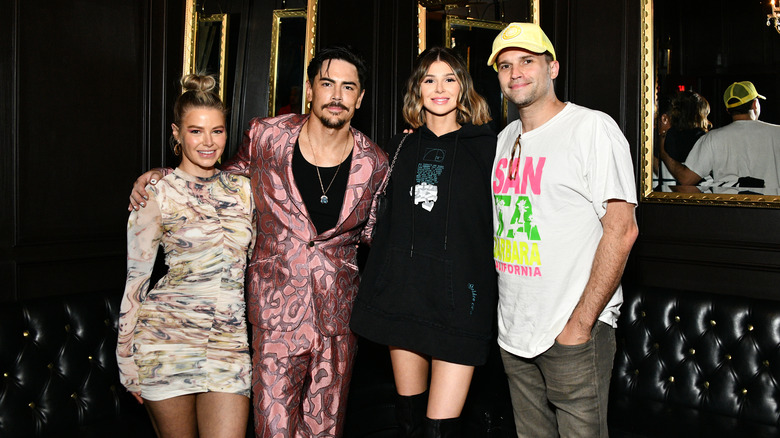 Araya Doheny/Getty Images
On April 18, rumors began circulating that Tom Schwartz had been making out with Raquel Leviss at Coachella after a festivalgoer claimed to have spotted the "Vanderpump Rules" co-stars in an online message, which made the rounds on Twitter. "The comfort level between these two wasn't a first time hookup. I'm shocked. Didn't grab a picture but I'm sure someone did," it read. Schwartz used social media to point out a small problem with the person's eyewitness report. "Guys hate to break it to you but I wasn't at Coachella," Schwartz tweeted on April 19, adding a crying-laughing emoji at the end.
But Leviss was at the popular California festival and accompanied by fellow "Vanderpump Rules" co-stars, as she documented on Instagram. Among those was Tom Sandoval, whose friendship with Schwartz is well-known to fans of the hit Bravo show and who has expressed support for Schwartz as he muddled through his divorce from Katie Maloney. "When you need me, let me know, hit me up. But otherwise, respectfully, I won't bug you. I don't want to bring stuff up ... But I'm here," he told E! News in March.
Leviss also recently changed her relationship status, after she and James Kennedy ended their engagement in December 2021, Page Six reported. Speaking with Maloney on an April episode of the "You're Gonna Love Me" podcast (via Page Six), Leviss said she's ready to date, but apparently Schwartz isn't who she has in mind.