Meghan Markle Opens Up About Relationship With Prince Harry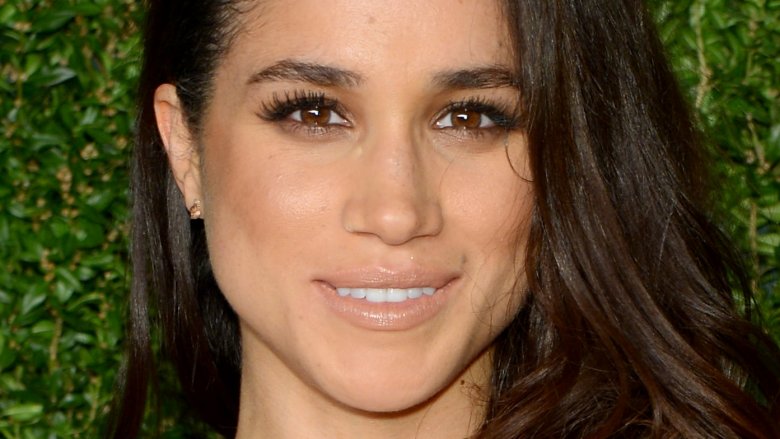 Getty Images
The Suits star is speaking out about her romance with Prince Harry—and she's clearly head over heels for the royal.
Speaking with Vanity Fair for their October 2017 issue, Meghan Markle addressed both her high-profile relationship and her own sense of self, stating, "We're two people who are really happy and in love. We were very quietly dating for about six months before it became news, and I was working during that whole time, and the only thing that changed was people's perception. Nothing about me changed. I'm still the same person that I am, and I've never defined myself by my relationship."
Markle, 36, also commented on all the media attention her romance with Harry, 32, has gotten—specifically, that "wave of abuse and harassment" that's come her way—and she admitted that it's not always easy to deal with. "It has its challenges, and it comes in waves — some days it can feel more challenging than others," Markle said. "And right out of the gate it was surprising the way things changed. But I still have this support system all around me, and, of course, my boyfriend's support."
Still, she's made it a point not to read any papers. She explained, "I don't read any press. I haven't even read press for Suits. The people who are close to me anchor me in knowing who I am. The rest is noise."
But don't get used to hearing about Markle's romance with Harry. Just because Markle opened up for her Vanity Fair interview doesn't mean that she'll be making a habit of sharing the details of her relationship with the world.
"We're a couple," the former lifestyle blogger noted. "We're in love. I'm sure there will be a time when we will have to come forward and present ourselves and have stories to tell, but I hope what people will understand is that this is our time. This is for us. It's part of what makes it so special, that it's just ours."
She continued, "But we're happy. Personally, I love a great love story."
So do we, Markle!
While we wait to hear more news about Markle and Harry, read up on everything you need know about the actress.