Riverdale's Lili Reinhart Defends Boyfriend Cole Sprouse Against Angry Fan's Accusations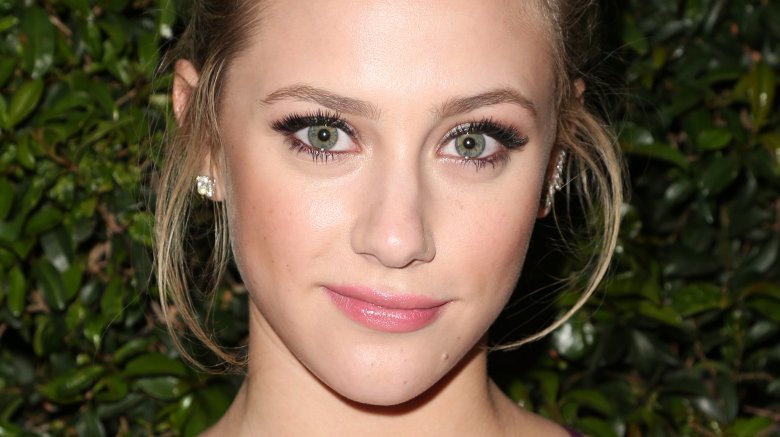 Getty Images
Do not come for Cole Sprouse—girlfriend Lili Reinhart will not allow it.
As E! News reported, Reinhart took to Twitter to defend her boyfriend and Riverdale co-star against a fan's online attack on Monday, Sept. 4, 2017.
It all began when, in a series of tweets, a Twitter user shared that she'd run into the Riverdale cast in downtown Vancouver. Admitting that she was "kinda drunk," she said she approached Cole Sprouse "in a friendly way as if i knew him." But Sprouse apparently wasn't having it, allegedly responding with "who the f**k are you." Describing him as "so rude," the Twitter user then left.
"Basically moral of the story downtown vancouver is trash and the cast of @CW_Riverdale are disgusting and rude," she wrote, adding, "if you're a celebrity you gotta deal with the consequences."
In response to this person's hate, Reinhart, 20, shared her own series of tweets, telling her side of the story and bashing the woman's rude behavior.
"You do not have the right to approach STRANGERS and throw your arms around us like you know us. What you did was not cool and inappropriate," Reinhart tweeted. She continued, "Cole's response to you was 'do I know you?' After you rudely invaded our space and got in our faces."
Reinhart concluded, "It's easy to make us look like the bad guys because you think there's no chance in hell we would ever call you out on it. Here you go."
You go, Reinhart!
Reinhart is no stranger to standing up for herself on social media. As Nicki Swift reported, she hit back at a body shamer in May 2017. "Thank you so much for being concerned about my weight," she tweeted at the time. "I'll respond later after I finish my double cheeseburger."
She also addressed the incident on Instagram Stories, saying, "So today basically I was fat-shamed on Twitter, that's what it's called, and my response is basically, don't let anyone f***ing tell you what you can and can't eat."
She added, "Kiss my a**, because I love my Taco Bell, b***h."
Can we give Reinhart an award for just being awesome? The girl deserves it.
While we wait to watch Reinhart and Sprouse on Riverdale's second season, which premieres on Oct. 11, read up on all the things you didn't know about the Sprouse twins.