Megan Thee Stallion's Heartbreaking Account Of Being Shot Has Everyone Saying The Same Thing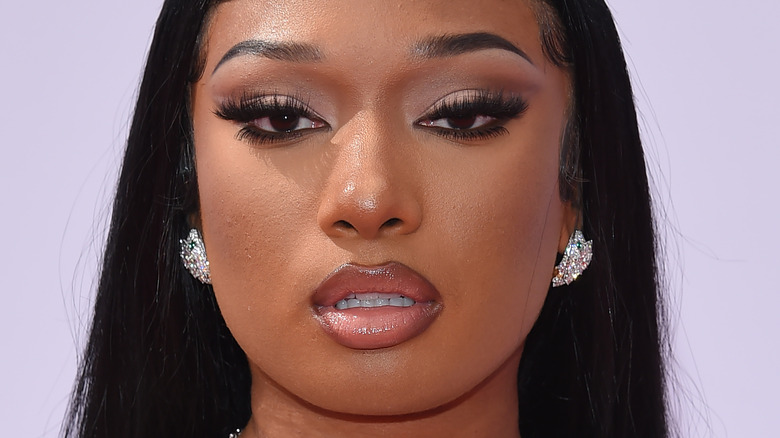 DFree/Shutterstock
If you've been following the story of Megan Thee Stallion and her allegations against fellow rapper Tory Lanez — namely, that he shot her in the foot in 2020 — you've probably already picked a side by now. Lanez has pleaded not guilty to the criminal charges, according to TMZ, and has been blocked by the court from contacting Megan and from speaking publicly about the case. 
While that means we still have to wait to get Lanez's side of the story, Megan is finally opening up about the details of the incident in an interview with "CBS Mornings" host Gayle King. After hearing her recount the event in her own words, it looks like fans on social media are even more fired up on her behalf than before.
So, if you haven't picked a side yet, we're guessing that's about to change after hearing what Megan has to say, because her account of what happened is truly heartbreaking. 
Megan Thee Stallion's fans are supporting her on Twitter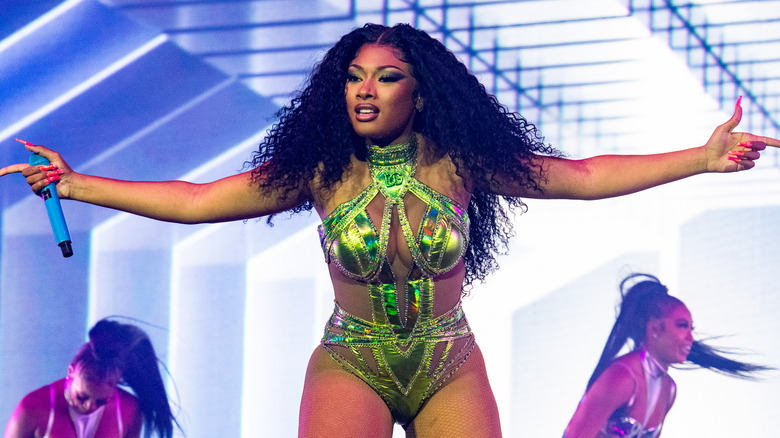 Timothy Norris/Getty Images
In her interview with Gayle King, Megan Thee Stallion said she was leaving a party at Kylie Jenner's house when an argument in the car began escalating. She claimed she was trying to leave the situation when Tory Lanez allegedly shot her. "So I get out the car and it's like everything happens so fast," she said through tears. "And all I hear is this man screaming. He says, 'dance b***h' and he starts shooting."
Megan explained that she didn't want to move because she was afraid he might kill her if he shot again and she took a wrong step. The truth of what had happened didn't really hit her until she looked down at her feet and saw the blood. "Because the adrenaline is pumping so hard I'm not sure if he hit me. Like, I feel it, but I don't understand what's happening," she recalled.
On social media, Megan stans had some things to say — especially about people who accused her of lying. "It is so disheartening to watch Megan Thee Stallion relieve her traumatic experience over and over again like this," wrote one person on Twitter, while adding that the rapper was "ALWAYS telling the truth." Another tweeted their support: "Sending loads of love only to [Megan Thee Stallion]." Someone else tweeted, "Megan thee stallion talking about what happened with Tory Lanez makes me sob because like why don't y'all ever believe black women?" In other words, Meg's fans are upset, but have her back through it all.