Johnny Depp Fans Hit With Serious Warning Over Their Courtroom Behavior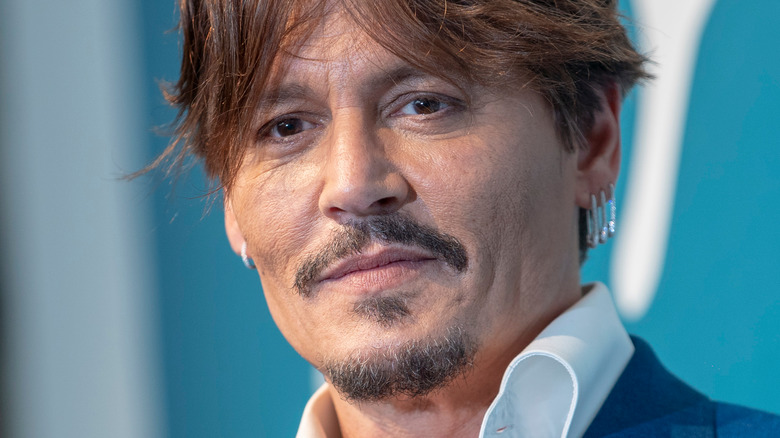 Denis Makarenko/Shutterstock
The trial between Johnny Depp and Amber Heard has been interesting — to say the least. The exes, who were wed from 2015 to 2016, are knee-deep in a revealing defamation lawsuit that has exposed the tumultuous details of their brief marriage. The trial — which is currently underway in a Fairfax, Virginia court — came as a result of a 2019 defamation lawsuit filed by Depp. Heard later filed a defamation countersuit of her own, after Depp's attorney asserted that her Washington Post op-ed was a "sexual violence hoax," per Vanity Fair.
As the trial began, Judge Penney Azcarate issued an order that banned Depp and Heard from interacting with fans attending the trial. "Litigants and their legal teams in this trial will not pose for pictures or sign autographs in the Courthouse or on Courthouse Grounds," Azcarate wrote in a court document (via Yahoo). Now, Azcarate has issued a new warning to Depp fans and is making it clear that she will not accept unruly behavior.
Johnny Depp fans have been threatened with removal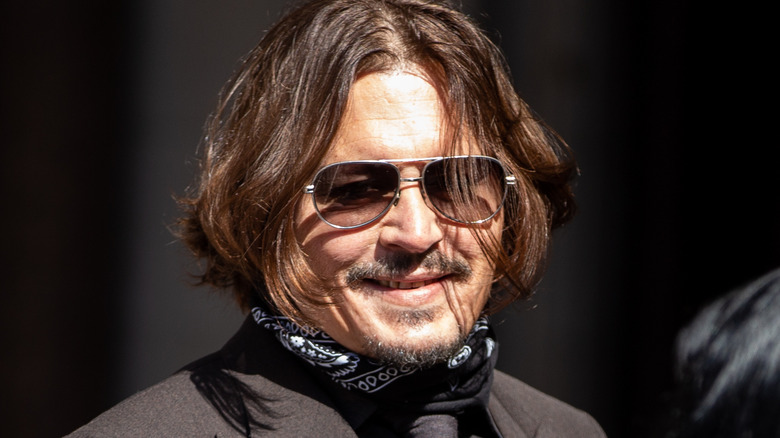 Tom Rose/Shutterstock
The defamation case between Johnny Depp and Amber Heard has dominated headlines since it began. Now, the judge who is presiding over the case has issued a stark warning to Depp supporters who are speaking (or laughing) out of turn in court. During cross-examination on April 25, Depp was asked about his popular movie franchises and had some trouble answering the question. "I'm so pathetic when it comes to knowing what movies I've done," the "Pirates of the Caribbean" star said (via People). And while Depp stunned fans with his previous admission days ago, he reiterated that he "[feels] better not watching" his films.
In response to Depp's statement, his courtroom supporters laughed loudly, requiring Judge Penney Azcarate to demand that spectators maintain quietness or exit the Virginia courthouse. "Order in the court or I will have you removed. Understood? Thank you." Judge Azcarate demanded (via People).
Azcarate is no stranger to exerting her judicial power. According to the New York Post, Azcarate previously removed two Depp fans from the courtroom, after they made threatening remarks about Heard online. A source also revealed to the outlet, that in addition to being disrespectful, Depp fans are sticking chewed bubble gum under the courtroom benches — much to Azcarate's dismay.