The Sad Reason Ireland Baldwin Didn't Talk To Her Parents For A Year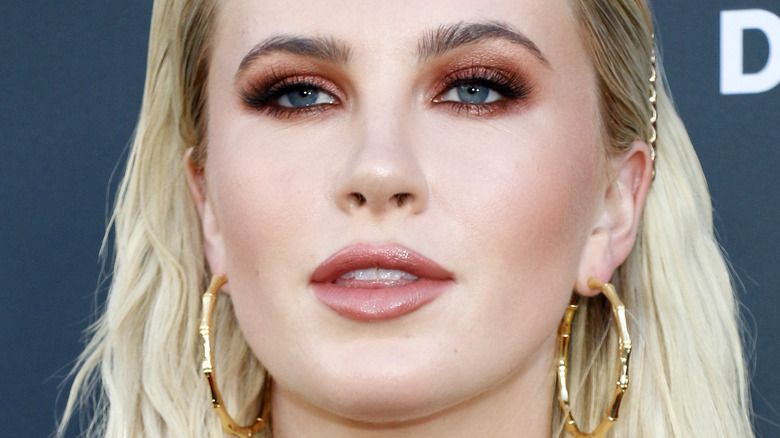 Tinseltown/Shutterstock
Ireland Baldwin's relationship with Alec Baldwin frequently gets people talking. The relationship between the father and daughter has been making headlines at least since Ireland was 11, when Alec infamously called her a "thoughtless little pig," among other insults, when his daughter didn't pick up the phone after several attempts on his part, TMZ reported. The public was in shock over the voicemail message leaked to the press in 2007.
But Ireland stood by her father on the matter, suggesting the media misrepresented the situation, she told Page Six in 2012. "He's said stuff like that before just because he's frustrated," she said of Alec, who was in the thick of his messy divorce from Kim Basinger at the time. "For me it was like, 'OK, whatever.' I called him back I was like, 'Sorry Dad, I didn't have my phone.' That was it."
Ireland developed a much healthier relationship with her famous father in her adult years. The model even joked about the voicemail and Alec's absence throughout her childhood in a Comedy Central roast in 2019, with Alec right by her side. That wasn't the first time, either. In 2015, she shared a photo to Instagram of her and Alec reading the children's book "If I were pig..." The caption, of course, noted she would be "Rude and Thoughtless." Ireland's relationship with Basinger has, on the other hand, been much more straightforward. But there was a point in her life where she stopped talking to both of them.
Ireland Baldwin turned to drugs to manage her eating disorders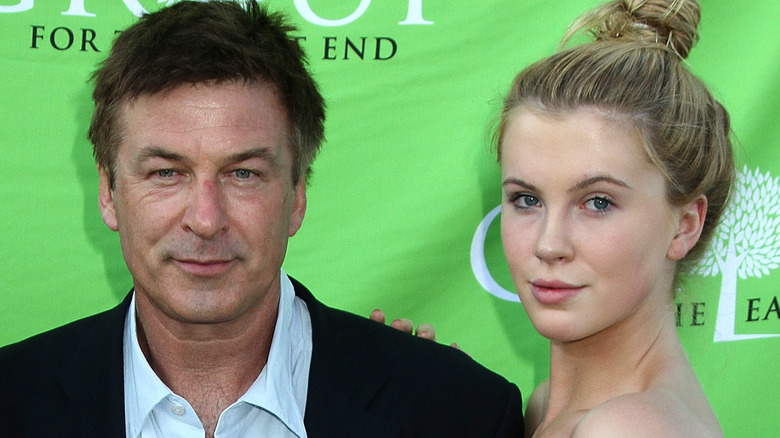 Sonia Moskowitz/Getty Images
Ireland Baldwin went about a full year without talking to Kim Basinger and Alec Baldwin as she attempted to use alcohol and other drugs to treat her eating disorders, she said on a "Red Table Talk" preview released on April 25. "I was self-medicating with Xanax and I was drinking ... I went way too far with drinking and taking pills because I couldn't even go to bed at night," she told co-host Willow Smith.
To hide the lifestyle she was leading, Ireland avoided seeing loved ones. "I had isolated all of my real friends. Isolated my family," she said. And that included Alec and Basinger, the latter of which will appear with Ireland in the April 27 episode. "I saw them here and there, but I was so ashamed of what I had become and how I was living. Like, I just became this different person. I was emaciated in every way. I was lifeless," Ireland said.
Ireland struggled with anorexia, bulimia, and other eating disorders for many years until she sought professional help, she noted on Instagram in August 2020. She chose that date because it marked six years since she completed a recovery program. In 2018, she opened up about her past struggles in a powerful Instagram Story (via People). "It took me a long time to find self love and acceptance! Trust me, all of that pain and destruction I inflicted on myself wasn't worth it," she wrote.
If you or anyone you know is struggling with addiction issues, help is available. Visit the Substance Abuse and Mental Health Services Administration website or contact SAMHSA's National Helpline at 1-800-662-HELP (4357).