Will Smith Reportedly Still Hasn't Apologized To Chris Rock And It's Not Sitting Well In Hollywood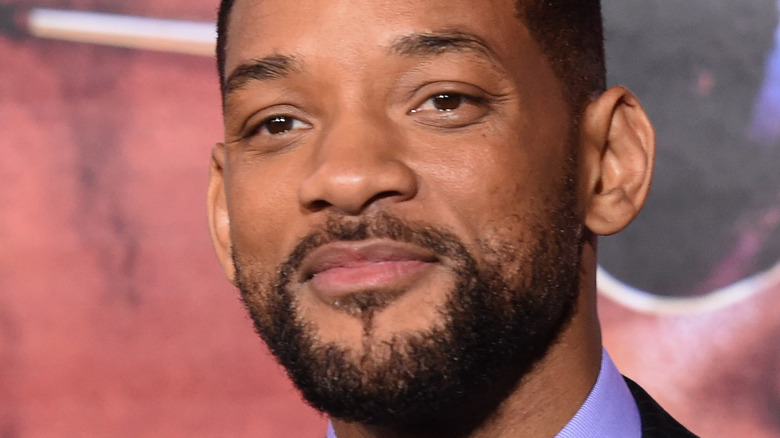 Jason Merritt/term/Getty Images
Ever since Will Smith jumped onstage at the 2022 Oscars and shocked the world by slapping Chris Rock across the face, moments before winning his first Academy Award, critics and fans alike can't stop talking about it. Both Smith and Rock seem to be moving on: Rock is back to touring the country, while Smith has headed off for a trip to India. But the world is still analyzing every detail that happened before and after the slap.
Chris's own mother, Rosa Rock, said that she felt the sting of the slap more than her son that night. She told WIS Channel 5 that when Smith assaulted Rock, "He slapped all of us," before adding, "he really slapped me." If that weren't enough, his brother Kenny Rock also said that he has no time for Smith or any of his excuses. Kenny Rock told the Los Angeles Times, "My brother was no threat to him and you just had no respect for him at that moment. You just belittled him in front of millions of people that watch the show."
Smith has released a statement about the matter, but now there are claims that the Hollywood actor has yet to reach out and personally make things right with Chris Rock.
Will Smith hasn't reached out to Chris Rock personally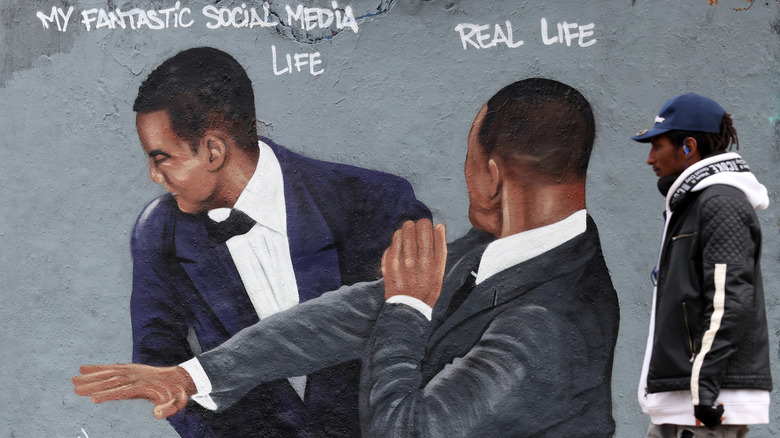 Adam Berry/Getty Images
Will Smith has publicly apologized to Chris Rock for slapping him across the face at the Oscars, per his Instagram page. However, the "I Am Legend" actor has allegedly not reached out to comedian Chris Rock with a personal apology. People reports that Smith has traveled to India for "spiritual purposes, to practice yoga and meditation." He arrived in Mumbai, where fans and paparazzi were waiting for him at the airport.
An inside source told Page Six that they're not impressed with Smith's stunt. "No amount of Namastes will make up for [slapping Rock]," the source told Page Six. The Page Six insider went on to say that Smith's trip to India "seems cynical and ridiculous, given that he hasn't apologized personally to the one person he assaulted in front of millions."
And while Rock is yet to get a call from Smith, WJZ-TV reports that the comedian did touch a little on the incident during his sold-out performance in Baltimore. He kicked off his set by saying, "I'm alright. I'm alright. Healed from the nicks and bruises ... for the most part."