Donald Trump Reveals Whether He'd Rejoin Twitter If Elon Musk Allowed It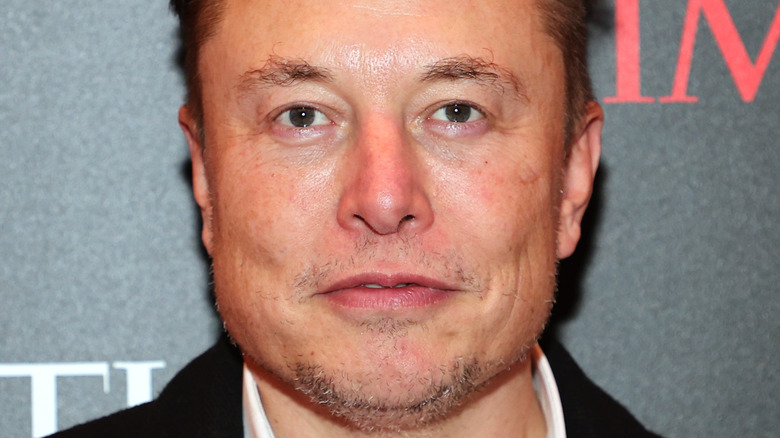 Theo Wargo/Getty Images
Elon Musk is often in the news for his relationship with singer Grimes, his polarizing political takes, and his future plans for SpaceX and Tesla. But in April, the billionaire CEO made headlines for his Twitter drama, when The Guardian reported that Musk had become Twitter's biggest shareholder with a 9.2% share. Musk went on to turn down a seat on the company's board, per NBC News, and ultimately bought the social media platform outright, as of April 26. According to The Washington Post, Musk considered the staggering $44 B purchase to be necessary because he felt that Twitter had threatened free speech by rolling out increasingly stricter content regulations in recent years. "Free speech is the bedrock of a functioning democracy, and Twitter is the digital town square where matters vital to the future of humanity are debated," Musk said in a press release.
Twitter is estimated to have around 330M monthly global users, and many of these Tweeters are influential users like Barack Obama, Lady Gaga, Justin Bieber, and Cristiano Ronaldo. Of course, one of its most infamous participants no longer appears on Twitter's list of most followed users, because ex-President Donald Trump was banned from Twitter in 2021 for allegedly inciting a violent mob to storm the U.S. Capitol building. But now that there's a new Twitter CEO in town, will this enable Trump to take up his megaphone on his social media platform of choice?
Donald Trump claims he has no plans to return to Twitter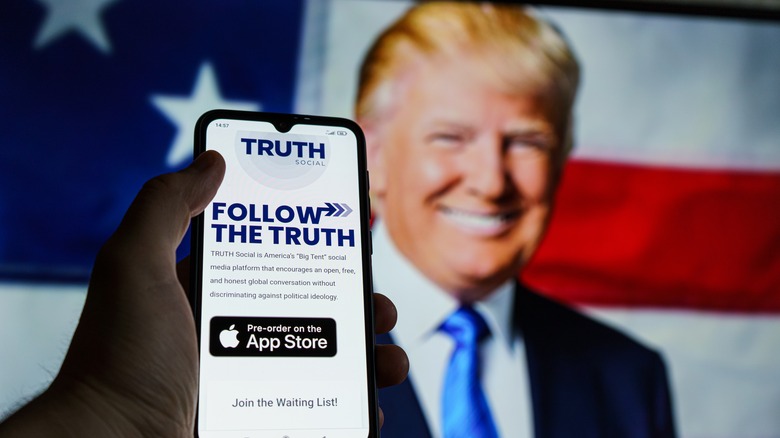 Rokas Tenys/Shutterstock
When former Commander-in-Chief Donald Trump was booted from Twitter, he responded by launching his own version of the platform. Per TechCrunch, he rolled out GETTR in July 2021, but was forced to abandon the project after hackers besieged the GETTR's API. Trump's second attempt, TRUTH Central, hit the Apple App store in February and pledged to "stand up to the tyranny of Big Tech," according to Newsweek. Users were quick to point out the app's striking similarities to Twitter, perhaps in a nod to Trump's well-documented fondness for the platform. 
To date, America's former leader has yet to post more than once on TRUTH Central — however, he continues to encourage others to try it out. "I want everybody to come over to TRUTH — conservatives, liberals, whatever," Trump informed Fox News. "The response on TRUTH is much better than being on Twitter." In other words, Trump seemingly has no plans to return to Twitter. He maintained his stance, even should Musk allow him back, as Musk hinted he might do. 
That said, those close to Trump aren't fully convinced. "TRUTH Social is working out its kinks, they are onboarding people ... but [Trump] loved his Twitter," a former adviser told The Washington Post. "Don't let anyone tell you otherwise." Meanwhile, CNBC reported that Biden officials are said to be concerned that Trump will be allowed to make a Twitter comeback in the wake of the platform's new ownership.