Supernatural Star Misha Collins Sets The Record Straight About His Sexuality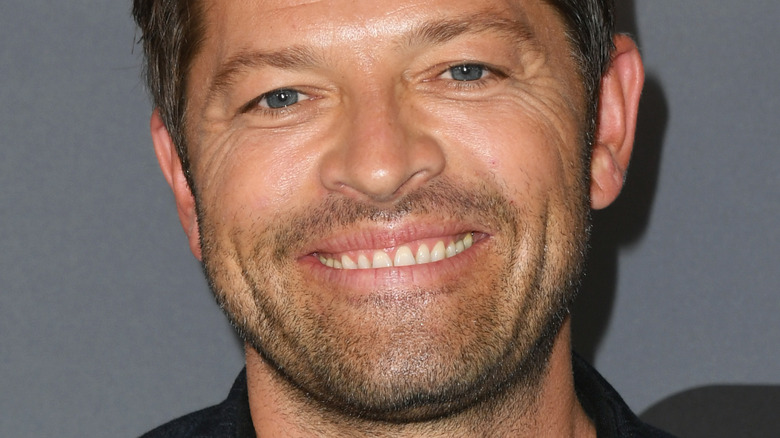 Jon Kopaloff/Getty Images
The CW show "Supernatural" was a massive hit when it first aired in 2005, and the family of monster hunters stayed on the air until 2019. However, despite this impressive run, the show was not without controversy. Producers for "Supernatural" took flak for injecting LGBTQ+ references into the show without actually making an effort at representation, a practice known as "queerbaiting," TV Guide noted.
The issue was observed by fans in the storyline between Jensen Ackles's Dean Winchester and Misha Collins's Castiel. The series teased a possible romantic bond between the two men, Insider argued. Fans nicknamed them "Destiel." The chance of an LGBTQ+ romance drew in a loyal viewer base, and after 15 years of success, "Supernatural" seemed to give fans what they had waited so long for. In one of the final three episodes, the angel Castiel declared his love for Dean, Pink News reported. "I cared about the whole world, because of you. Dean, I love you," Collins's character professed. Moments later, Castiel died to save Dean.
This declaration rocked the fandom. Misha Collins, who played fan-favorite Castiel, even offered his own support to fans who found comfort in the series during a Zoom conversation with episode director Richard Speight. "[Castiel's death] played into a timeless Hollywood trope called 'kill your gays,'" he explained. Now, a few months after the show's conclusion, Collins is again making headlines, stunning the "Supernatural" fandom and supporting the LGBTQ+ community.
Collins denied bisexuality after seemingly coming out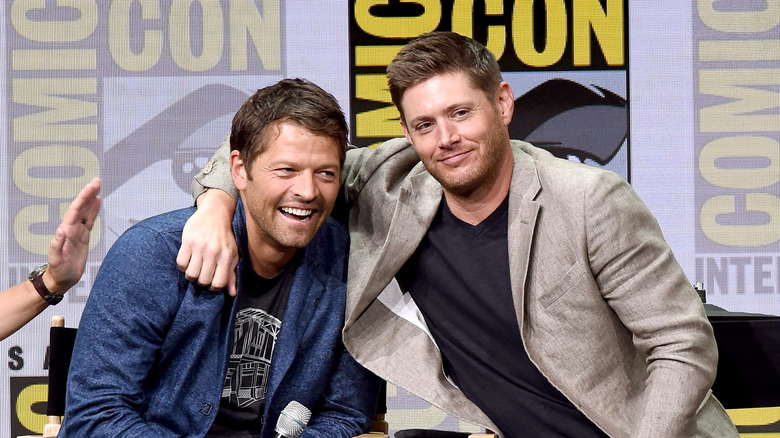 Kevin Winter/Getty Images
During a live Q&A at the Creation Entertainment's Supernatural Official Convention in New Jersey, "Supernatural" star Misha Collins apparently got carried away at the moment. "By show of force: how many of you would consider yourself introverts?" Collins asked the crowd (via Gay Times). "How many extroverts? And how many bisexuals?" After being greeted by fans' cheers and claps, Collins said, "I'm all three."
But that's not what he meant, he clarified on Twitter. "My clumsy intention was to wave off actually discussing my sexuality, but I badly fumbled that and understand that was seen as me coming out as bisexual," he wrote. To set the record straight, Collins added he is not queer but supports fully supports the community. "I believe and fully support that we need to sanctify the human right to express our identities honestly and to be free to love whomever we choose openly," he said.
Collins, who has been in an untraditional marriage to writer Victoria Vantoch for over 20 years, previously defended "Supernatural" producers over their handling of Castiel's coming out in Season 15. "There was no conspiracy within the network, staff, or cast of #SPN to minimize or erase representation from the narrative," he wrote on Twitter in November. The actor also stood by Castiel's storyline:  "In my opinion, Cas doesn't play into the 'bury your gays' trope ... Cas doesn't die! He actually goes on to rebuild heaven!" he argued.