What Sienna Miller Believes Protected Her From Harvey Weinstein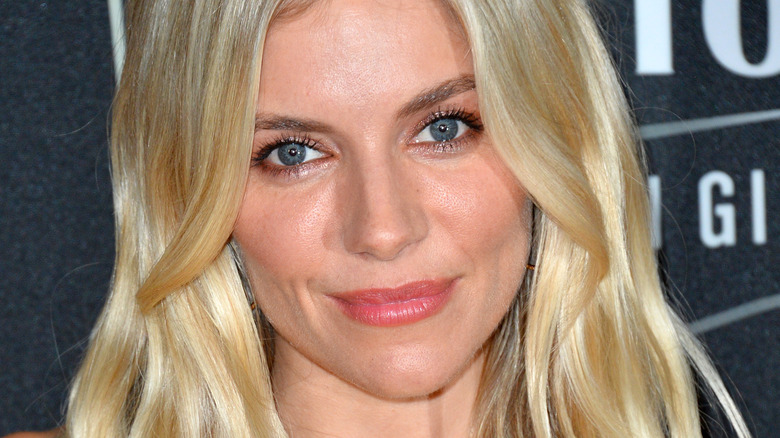 Featureflash Photo Agency/Shutterstock
The following article includes allegations of sexual assault.
In 2017, The New York Times published an exposé chronicling the sexual harassment and abuse a number of women working in the entertainment industry suffered at the hands of Hollywood producer Harvey Weinstein. Those who initially came forward included Ashley Judd and Rose McGowan. Then the floodgates opened, and dozens of other victims shared their own stories about Weinstein.
In March 2020, Weinstein was handed a 23-year prison sentence for sex crimes, per Variety, and he's now awaiting a second trial after being extradited from New York to California. Some of his accusers may not get their day in court, but their decisions to speak out helped launch the Me Too movement. Even stars who worked with Weinstein but weren't sexually assaulted or harassed by him have voiced their support for his accusers. This includes "The Silver Linings Playbook" star Jennifer Lawrence (via People) and Charlize Theron, who wrote on Instagram, "The women who have spoken about their abuse are brave and heroic and although I didn't have a personal experience like this with Harvey Weinstein, I unfortunately cannot say I'm surprised."
"Layer Cake" star Sienna Miller also revealed to The Guardian that while she wasn't one of Weinstein's victims, he did make her cry during the production of 2006's "Factory Girl," when he berated her for spawning what he believed to be too many unsavory tabloid headlines. But his rough behavior with her stopped there, and possibly only because of her connection to a male star.
How her relationship with Jude Law protected Sienna Miller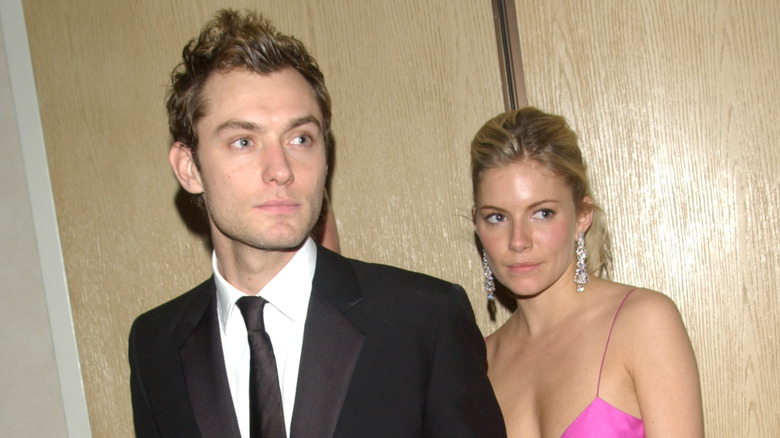 Featureflash Photo Agency/Shutterstock
Sienna Miller and Jude Law dated after they worked together on the 2004 film "Alfie," but in 2005, Law's affair with his children's nanny brought their Hollywood love story to a screeching halt. They gave their romance another chance in 2009, and after they split again in 2011, Miller revealed that there was no animosity between them. "We don't see each other that much. I care about him enormously," she told Porter in 2016 (via Evening Standard).
Miller and Law were still together when she starred in "Factory Girl," the film on which producer Harvey Weinstein berated her, and she believes that her relationship with Law made the producer view her as off-limits. "I was Jude's girlfriend, and there was probably protection in that. Jude was a big actor for Harvey," Miller revealed in an interview with The Guardian. She added, "I called Harvey 'Pops' from day one, which I'm sure helped; you're not going to w*nk on that."
Miller told the same outlet that she was unaware of Weinstein's predatory behavior at the time, and that he did actually summon her to his hotel room. This was a tactic Weinstein used to allegedly victimize many others. "I brought the other producers and it was innocuous," Miller said of the meeting. She even shrugged off Weinstein's tabloid tirade, saying that she simply felt that "you weren't really inaugurated [in Hollywood] until Weinstein made you cry." 
If you or anyone you know has been a victim of sexual assault, help is available. Visit the Rape, Abuse & Incest National Network website or contact RAINN's National Helpline at 1-800-656-HOPE (4673).