Kim Kardashian's Courtroom Attitude Toward Chyna's Lawyer Isn't What You'd Expect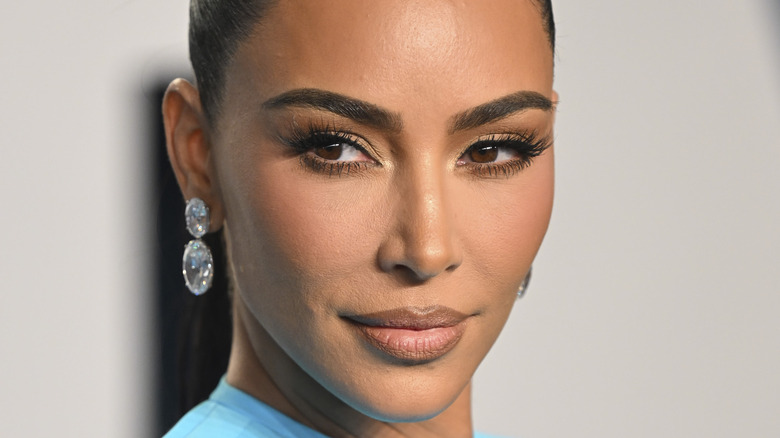 Karwai Tang/Getty Images
As far as we know, it is still Kim Kardashian's career ambition to become a lawyer one day, so perhaps she was trying to show off some of her lawyerly skills on the witness stand during the defamation trial. Or maybe she was just irritated. Either way, a Nicki Swift reporter in the courthouse on April 26 says Kim was straight up sassy when answering Blac Chyna's attorney, Lynne Ciani, in court. 
Chyna's suit alleges that after Rob Kardashian attacked her on social media, including posting nude photos of her without her consent, Kim and the rest of the Kardashians tried to pressure E! into canceling her reality show, according to Us Weekly. In court, Ciani repeatedly asked Kim about correspondence between her, Khloé, and Kylie, where she urged them to contact execs and producers at E! about their concerns regarding Rob and Chyna's explosive fight in December 2016 — a message Kim said she didn't remember sending. Eventually Kim snapped, "I know that you want my answer to change," which the lawyer denied. Kim then quipped, "You've asked the question, like, four times." Kim also seemed annoyed when asked to recall other emails and texts, saying, "I don't remember an email I got yesterday." 
Our on-site reporter tells us that throughout her testimony, Kim's attitude — which is typically composed — remained consistent. 
Kim had major attitude toward Chyna's lawyer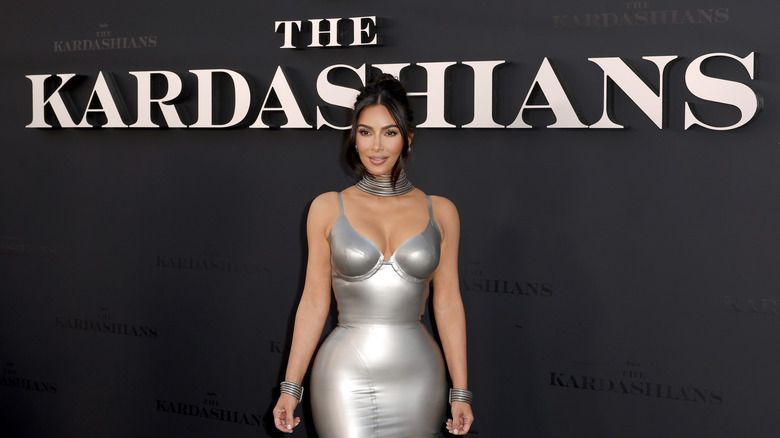 Frazer Harrison/Getty Images
According to Nicki Swift's reporter on the ground at the Los Angeles courthouse, Kim Kardashian's testy testimony continued as Lynne Ciani also asked her about a family meeting in January 2017, in which the lawyer alleges the family talked about squashing Rob Kardashian and Blac Chyna's show. She also brought up texts Kim sent to a producer, in which she slammed Chyna's intentions toward Rob and complained about the possibility of her brother's ex filming on "KUWTK." In one exchange, she lamented how [Rob] would end up "crying all day," after meeting up with Chyna for filming, a dynamic she hoped to end. "She [Chyna] can have no false hope she can be on our show [KUWTK]," Kim wrote.
It seemed like Kim — who arrived to court in a grey pantsuit — was trying to show Chyna's lawyer that she understood where the questions were supposed to be leading and she wasn't going to play along. When asked about texts, Kim snapped, "We don't have the power [to get Chyna's show canceled] like I think you're insinuating." While Ciani was discussing Rob's supposed injuries (he alleged Chyna beat him with a metal rod), Kim interrupted her with, "You keep motioning to the face," and asked whether Ciani was trying to imply that Rob was hit in the face. After a pause, Ciani awkwardly explained that she uses her hands a lot when she talks. 
Will Kim's combative style with Chyna's lawyer help her family win the case? Who knows. Either way, her fierce approach could prove helpful if she does become a practicing lawyer one day.