Johnny Depp's Private Island Manager Comes Forward With Troubling Claims About His Behavior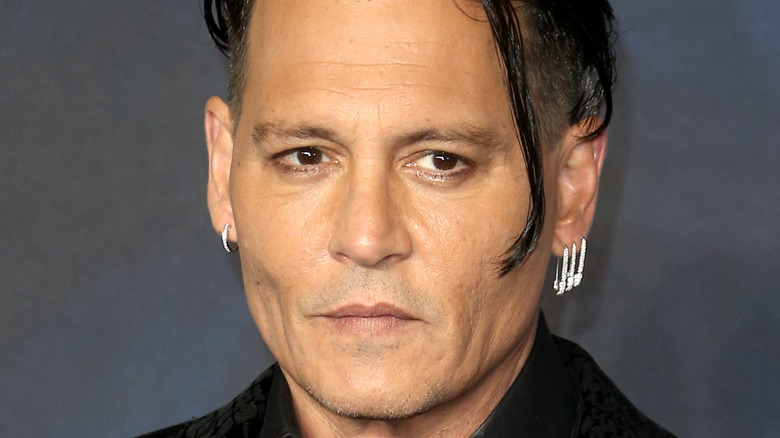 Cubankite/Shutterstock
The following article contains discussions of substance use and domestic abuse allegations.
In the court battle of Johnny Depp's defamation lawsuit against Amber Heard, much ado has been made by Heard's legal team regarding her ex-husband's alleged use of various substances. This was especially highlighted during Heard's attorney Ben Rottenborn's cross-examination during Depp's third day on the witness stand, according to Rolling Stone. Rottenborn argued that Depp's substance use was a contributing factor to his alleged abusive behavior toward Heard. 
Reading text messages between Depp and his friend, actor Paul Bettany, Rottenborn focused on Depp's time allegedly abusing drugs and alcohol. In one text entered as evidence, Depp had written to Bettany that he wanted to "properly stop the booz thing," adding that he "drank all night before I picked Amber up to fly to LA." Rottenborn then presented a text from Heard to Depp in which the "Aquaman" star asked (via Deadline), "The coke you have done today and all the booze you have drank today, has it helped us?" 
With Depp concluding his last day on the witness stand on April 25, more claims from other witnesses continue to arise about Depp's concerning behavior in the past.
Johnny Depp was found on the beach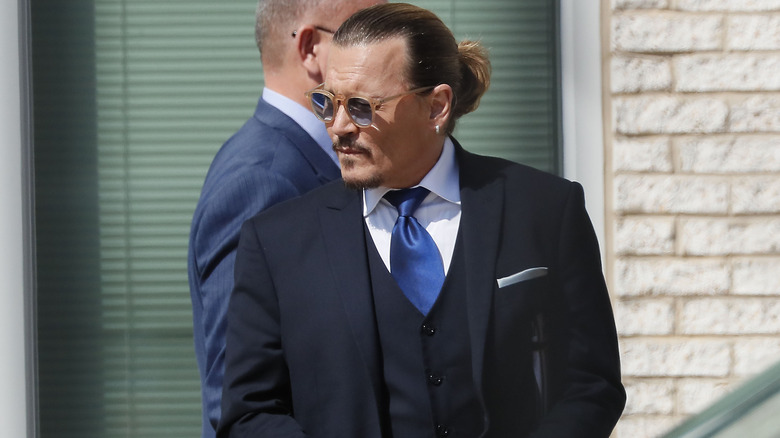 Paul Morigi/Getty Images
In a revealing testimony, the manager of Johnny Depp's private Caribbean island shared some stunning details about the star's behavior. Taking the stand on April 26 in the ongoing defamation case, Tara Roberts testified that she once found Depp asleep, face-down in the island sand, while accompanied by children Lily-Rose and Jack, per the Daily Mail. As Roberts described the 2013 incident, "He was passed out, I picked him up, brushed him off. He was in a hammock. I believe he'd fallen asleep and the hammock overturned." While Roberts never testified that Depp had been under the influence, some naturally speculated that the actor had one too many.
Equally shocking was Roberts' testimony that Heard, during an alleged December 2015 fight with Depp, had tried to stop her then-husband from leaving the house by "clawing, grabbing his clothes, grabbing his hair." Depp, Roberts said, "stood there with his arms by his side." Prior to that, Roberts claimed she and another island employee, CJ, overheard Depp saying to Heard, "You hit me with a can of mineral spirits." 
Despite much courtroom discussion about his substance use, Depp remained resolute in his testimony that his addictions did not make him abusive. "If anyone had a problem with my drinking, at any time in my life, it was me," he testified. "The only person that I've ever abused in my life, is myself."
This story deals with a number of sensitive issues. If you or anyone you know is struggling with addiction issues, help is available. Visit the Substance Abuse and Mental Health Services Administration website or contact SAMHSA's National Helpline at 1-800-662-HELP (4357). If you or someone you know is dealing with domestic abuse, you can call the National Domestic Violence Hotline at 1−800−799−7233. You can also find more information, resources, and support at their website.