Lea Michele And Jonathan Groff Prove Yet Again That Their Relationship Is Like No One Else's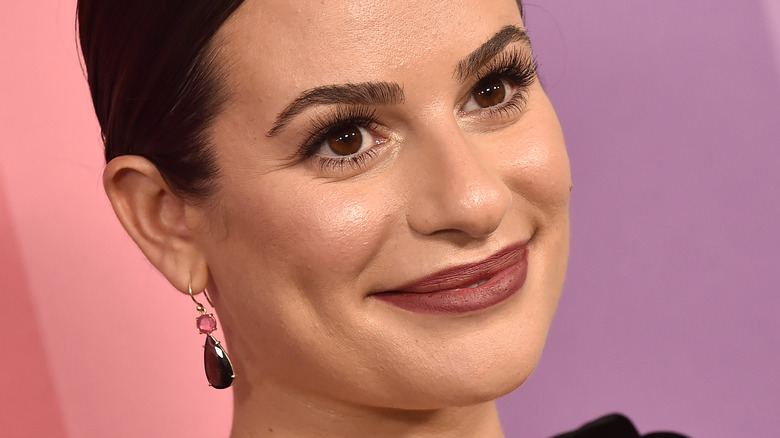 DFree/Shutterstock
Is there such a thing as being too close with your best friend? If there is, Lea Michele and Jonathan Groff might be approaching the limit. In the upcoming HBO documentary "Spring Awakening: Those You've Known," Michele and Groff are revisiting the Tony-winning Broadway musical they starred in together 15 years ago, as well as their unique relationship. 
The duo first met when they were cast as the young lovers in "Spring Awakening," and, perhaps in part because of the extremely intimate nature of their on-stage roles, immediately bonded. And when we say "bonded" we really mean "bonded." In earlier previews of the documentary, for example, Michele said that she once showed Groff her "whole vagina," because, as a gay man, he'd never seen one before. "And I took a desk lamp ... and showed him. That's how close we are," she said (via Entertainment Weekly). 
Are there more details about their unshakable closeness? You bet there are.
Lea Michele was in love with Jonathan Groff before she knew he was gay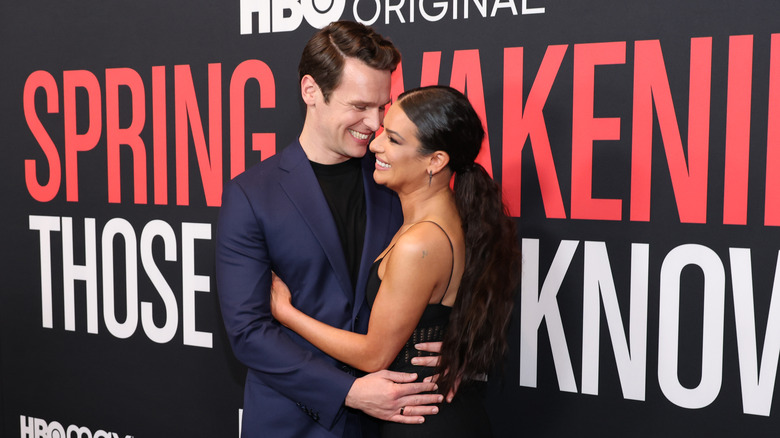 Cindy Ord/Getty Images
Before Lea Michele showed her "Spring Awakening" co-star and best friend Jonathan Groff her "whole vagina" just to satisfy his curiosity, she says in the upcoming HBO documentary about the show that her feelings for Groff were of a different nature. 
When Michele and Groff first met, Groff was not yet open about his sexuality — meaning Michele didn't realize he was gay. The pair also explained in the documentary that for the show, they had to play characters who fell deeply in love, which led to some confusing real-life feelings as well. Translation: Michele fell in love with Groff. "Finally, I cornered him at a party, and I said to him, 'Why don't you love me? Just love me. Why can't you love me? Date me. Love me.' And I just saw this look in his eyes, and in that moment, I knew," she says in the documentary (via People). 
Michele said she never asked Groff about his sexuality again, but they never stopped being friends — or acting partners for that matter. After "Spring Awakening," they were cast together on "Glee" after Ryan Murphy saw the musical, per Variety, and importantly, saw the intense connection between them.