What Is Bruce Willis' Real Name?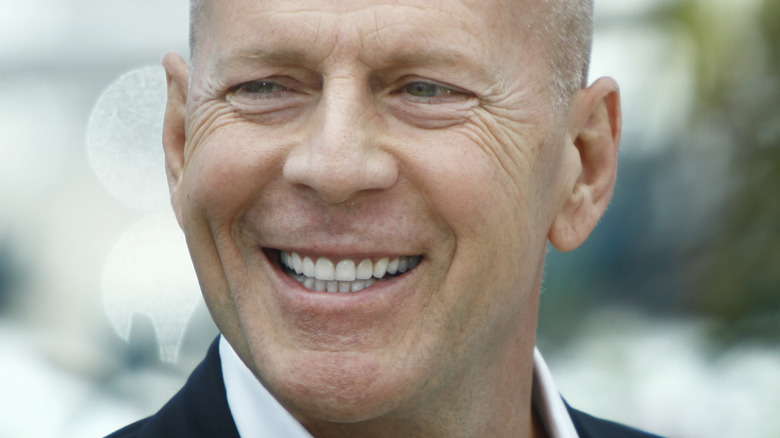 PAN Photo Agency/Shutterstock
Bruce Willis is synonymous with action flicks and bad guys. Although he has retired from acting, Willis' résumé is extensive, going back nearly 45 years on the Hollywood scene. While everyone has their own favorite Willis flick, it's clear that this movie star is up there among the icons. He certainly walked the walk — and has a star on the Hollywood Walk of Fame to prove it. "If you're a so-called movie star, there's no catching-up time," he told The New York Times in 1993 of his career trajectory. "You're just on this fast-moving freeway and you can't take the side roads and examine your choices and where you've been and what you're doing."
Following the recent news of his aphasia diagnosis and retirement from the silver screen, Willis' name has also been frequently found in the headlines. Whether he is spending time with family or folks are reflecting on his work, the star is certainly a big part of Hollywood history. That being said, that name going down into the cinematic history books was a choice made by Willis himself, in finagling with his birth name.
Bruce Willis isn't shy about his name change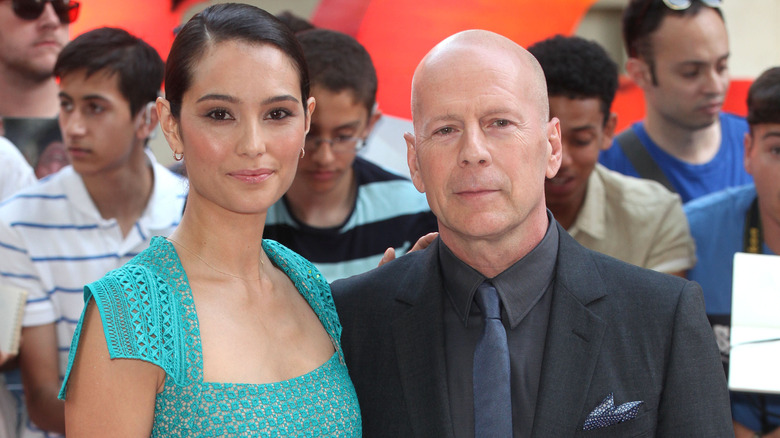 Featureflash Photo Agency/Shutterstock
Nicknamed "Bruno" as a kid by his friends, Bruce Willis was popular growing up, according to Biography. All the same, when he hit Hollywood he dropped his original name. He was born Walter Bruce Willis in Idar-Oberstein, West Germany in 1955. According to a biography by Sandy Asirvatham, Willis looks back on his childhood fondly.
In the book, Willis and his family moved to New Jersey when he was 2 years old. That town of Carneys Point, in Willis' words, was a "cool place to grow up." Elsewhere in the book, Asvirtham ponders what prompted Willis to change his name professionally. She posits that it was perhaps a way of escaping his childhood identity, as well as the baggage of growing up with a stutter.
That hasn't stopped him from making light of the switch, though. Along with other celebrities who changed their names, Willis starred in a 2008 commercial for Norwich Union, which was rebranding as Aviva. Per The Guardian, the commercial had each actor state their birth name and wonder what would've happened if they hadn't changed it. Along with Willis, the ad included Ringo Starr (Richard Starkey), Alice Cooper (Vincent Damon Furnier), and Dame Edna Everage (John Barry Humphries). Because of the star power, the Aviva ad was one of the most expensive ever made as of 2008, and Aviva reportedly spent nearly $13.5 million on it. Talk about a name change fee!
Bruce Willis' nickname turned into a musical alter-ego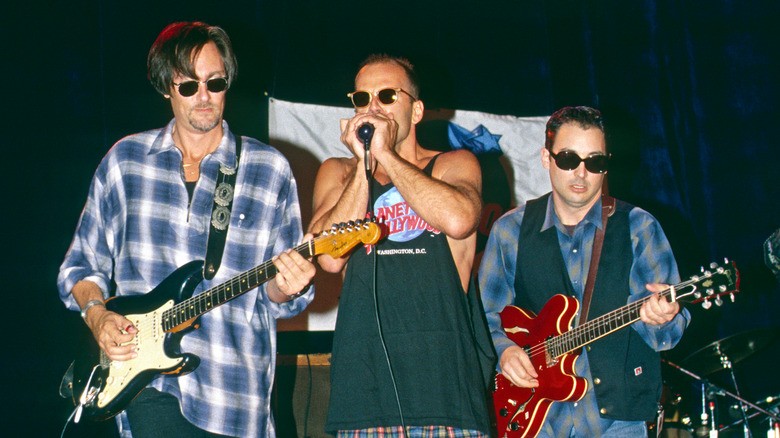 mark reinstein/Shutterstock
Although Bruce Willis changed his birth name, he hasn't abandoned it completely. Some fans might not know that the actor cut a record in 1987 called "The Return of Bruno," an homage to his childhood nickname. Bruno became his alter ego in his musician days. All the same, at some point, Bruno got set aside once again. According to Smooth Radio, Bruno Radolini (the full name of his alter-ego) got nixed when Willis' star shot to the top after "Die Hard" premiered in 1988.
There have been parodies released about Willis' nickname in the wake of the "We Don't Talk About Bruno" musical phenomenon. He even starred in a 1987 mockumentary about Bruno that also included major musical stars like Ringo Starr and Elton John. Per Ram Entertainment, The Bruce Willis Blues Band is for real. They've even played with musicians such as Sheryl Crow, George Clinton, Chuck Berry, and Ray Charles! All told, Willis' albums have sold over 4 million copies, according to the website.
"I don't really have any regrets about anything that I've done," Willis told MTV in 1989. "I've certainly learned from some of the things that I've done. But I wouldn't change anything." Well, except his name, right?