Joe Rogan Is Over The Moon About Elon Musk's Twitter Takeover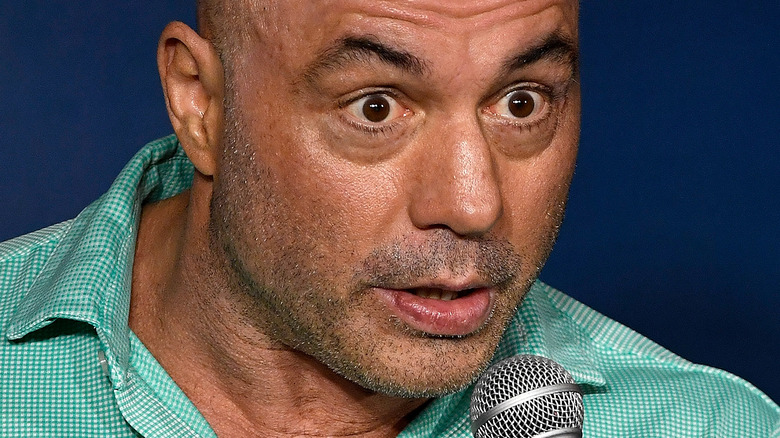 Michael S. Schwartz/Getty Images
Apparently discontent with being Twitter's largest shareholder, Elon Musk made an offer to purchase the social media platform as a whole instead. As Twitter accepted Musk's $44 billion proposal on April 25, the Tesla founder stated in his Securities and Exchange Commission filing that he wanted to fulfill Twitter's "potential to be the platform for free speech around the globe imperative for a functioning democracy," per PBS. 
Some have been happier than others about the SpaceX CEO's acquisition of the social platform. Vijaya Gadde, Twitter's top lawyer, "cried" during a virtual meeting with employees as she expressed concern about possible changes, per Politico. "I think this was more of an acknowledgment of the uncertainty everyone is feeling right now," one employee described to the outlet. 
Also among Musk's skeptics is the Open Markets Institute (OMI), which called the pending deal a threat to "American democracy and free speech" in an April 26 statement. Arguing that Musk — already the world's richest man — would have too much power with "direct control over one of world's most important platforms for public communications and debate," OMI recommended the federal government step in and shut the deal down. (FCC Commissioner Brendan Carr has called the suggestion "absurd," per Newsweek.) One public figure who's absolutely giddy over Musk's Twitter takeover, however, is Joe Rogan, who positively fanboy-ed out over the billionaire's momentous move.  
Joe Rogan calls Elon Musk super-heroic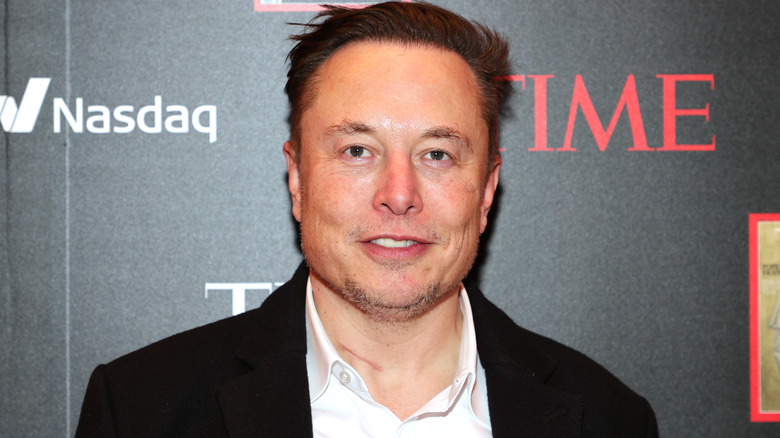 Theo Wargo/Getty Images
Joe Rogan isn't mincing his ecstatic reaction to Elon Musk's Twitter pursuit. "Elon Musk just bought Twitter. We got a movie star cut type of a superhero," the podcaster enthused on an April 26 episode of the "Joe Rogan Experience" podcast, per the New York Post. Rogan elaborated, describing Musk as the "hero in the movie who happens to be a billionaire who does wild s**t. Like makes his own rockets and drills under the city with electric cars and then buys Twitter."
Rogan's enthusiasm over Musk's takeover seemed largely due to Musk's vow to realign Twitter with the principles of free speech. One specific point of concern for Rogan was Twitter's cases of alleged "shadow-banning," in which it would mute accounts without alerting them. The comedian expressed belief that the platform shadow-banned any who voiced opinions "they don't agree with." "It'll change everything," Rogan explained. 
Not everyone's so certain about Musk's proposed changes, though. For instance, Musk wants to add an option to edit tweets after they're submitted, per PBS. However, as the outlet noted, that option could further the spread of misinformation across the platform, enabling some to alter previously tweeted false statements. Even President Joe Biden has already taken some reported countermeasures. The Department of Homeland Security has launched a "Disinformation Governance Board," per the Daily Mail, in an effort to counter the misinformation that can threaten national security.