Why Hollywood Won't Cast Cameron Diaz Anymore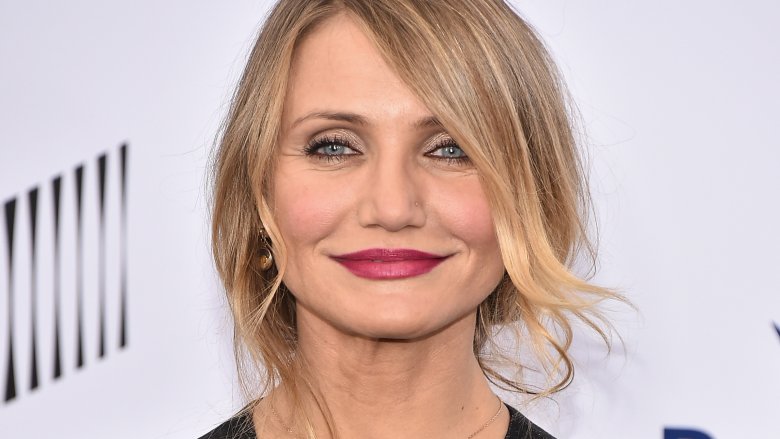 Getty Images
Shocking as it may seem, Cameron Diaz hasn't starred in a major motion picture release since Annie back in 2014. How is it possible that the star of such hits as My Best Friend's Wedding, There's Something About Mary and the Shrek kingdom virtually disappeared from the big screen? 
Well, honestly, we can start with Annie, which was critically skewered and barely made money on what should have generated a windfall based on nostalgia alone. But there are lots of possible reasons why Hollywood may have soured on one of its original "It" girls. From typecasting to uneven box office performances, and lifestyle changes to a big, fat, financial cushion that makes a long hiatus possible — let's take a look at all the reasons why Cameron Diaz — the woman Forbes ranked as the sixth-highest-earning actress the year she disappeared from the big screen — has gone from "Her again?" to "Where'd she go?"  
Acting pro tip: Don't seduce a car in a movie
While Diaz isn't known for picking the best scripts, it's still shocking to examine just how badly her movies have been reviewed. Case in point: none of her films has received a "fresh" rating on Rotten Tomatoes since Who is Norman Lloyd? in 2007, and that includes a Shrek movie and a Tom Cruise action spectacular.  
Diaz's more recent flicks have been especially painful, garnering some of the worst reviews of her entire career. These include Gambit and Annie in 2014 and The Counselor in 2013. The Portland Mercury called Diaz "unbelievably awful" in The Counselor, which also happened to be the film that made headlines for an unfortunate sex scene in which Diaz seduces a yellow convertible, a moment Entertainment Weekly referred to as "one of the most wince-inducing scenes in years" that "has to be seen to be believed." That tidbit alone should give you a good sense of just how rough her filmography has become.
Has she lost her drawing power?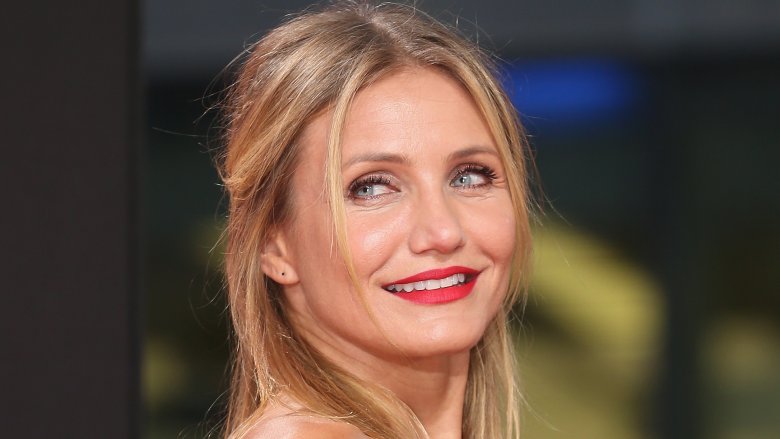 Getty Images
She peaked early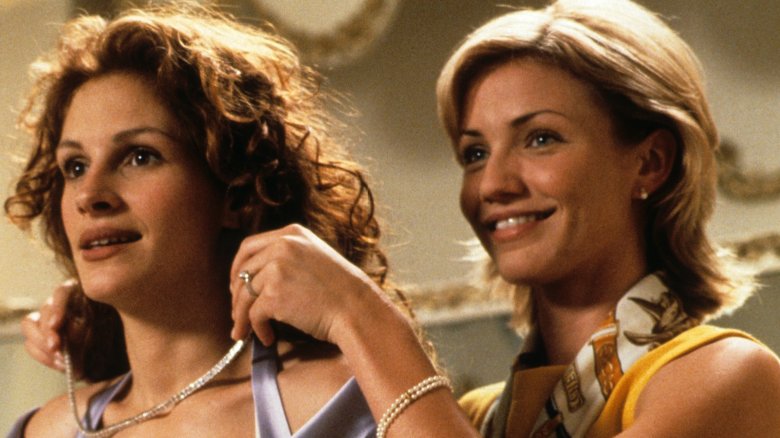 Part of the reason it's such a bummer to see Diaz's career where it is today has to do with the fact that, some 20 years ago, she was positioning herself to become one of Hollywood's great comedic actresses. In 1997, she added depth, layer, and humor to what might have otherwise been a stock character in My Best Friend's Wedding, and critics and the Hollywood Foreign Press Association quickly took notice.
More praise continued the following year, when her instantly iconic performance in There's Something About Mary earned her the coveted best actress award from the New York Film Critics Circle. She even flirted with Oscar buzz at the turn of the millennium, first in 1999 with Being John Malkovich, for which she received Golden Globe, BAFTA and SAG nominations, then again in 2001 with Vanilla Sky, for which she also received Golden Globe and SAG nominations. Her performance in Martin Scorsese's Gangs of New York also nabbed her a Golden Globe nom in 2003. The accolades clearly demonstrated her star power, so the fact that she jumped from Scorsese to a Charlie's Angels sequel in a single year made her career trajectory all the more frustrating.
The allure of the comfort zone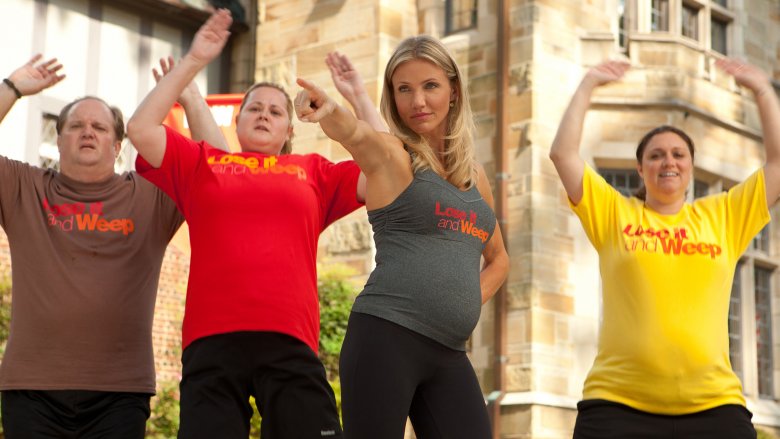 One of the reasons Diaz may not have delivered on the promise she showed in the '90s is because despite her desire to get out of her comfort zone, she seems to always end up back in it. In the last decade, Diaz has often played a variation of the same character: a career gal inadvertently marries a party boy in What Happens in Vegas (2008), a single gal inadvertently gets tangled up in a fugitive relationship with a spy in Knight and Day (2010), and a celebrity fitness guru in a Hollywood relationship is caught off guard by the oh-so-equalizing demands of pregnancy in What to Expect When You're Expecting (2012). Bad Teacher (2011) saw Diaz shift gears into raunch mode, but it was still just a derivative rom-com with a bunch of f-bombs thrown in. It's gotten to the point where her career has become the equivalent of writing a paper the night before it's due, knowing you'll probably get a C on it but accepting that will be good enough.
Shrek overstayed its welcome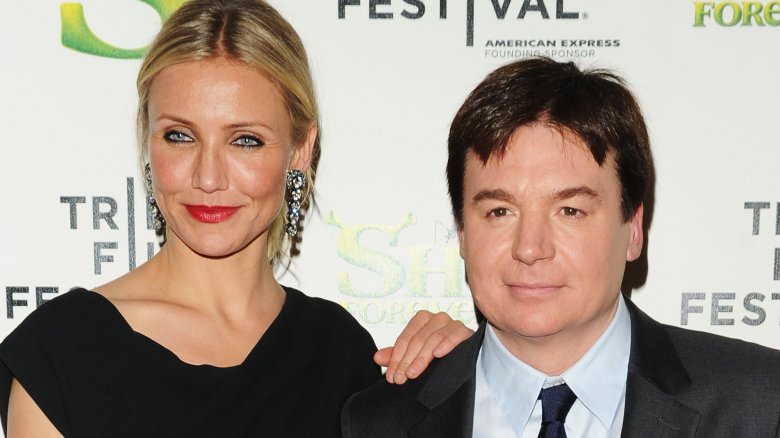 Getty Images
Like most movie franchises, Shrek started off as something unique and wound up as something nobody wanted to see or hear from again. The original Shrek earned rave reviews and won the inaugural Academy Award for best animated feature in 2002. Naturally, the film's impressive box office returns warranted a couple of sequels, but did Hollywood really need to stretch the franchise out to a fourth movie? 
Critics said "no" and, in many ways, audiences did as well. Shrek Forever After debuted in 2010 as the lowest-grossing film in the franchise, down more than $200 million from 2004's Shrek 2. By that point, audiences were over the once-lovable green ogre once and for all and ready to move on to some of the more creative and interesting animated sequels Hollywood spawned that year. As if to seemingly drive this point home, the screenwriter for the fifth installment of Shrek in 2019, Michael McCullers, told The Hollywood Reporter that "a pretty big reinvention" was "sort of called for" by the studio, which means Diaz may not even be asked to return.
The sun did not come out for the Annie remake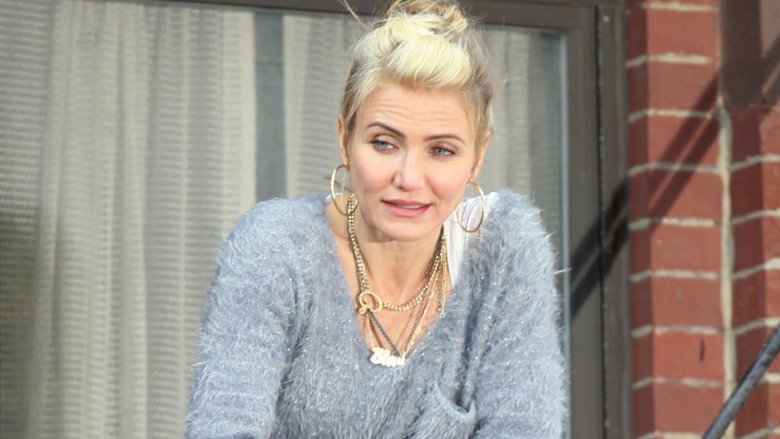 Fans of the 1982 Carol Burnett version of Annie may disagree with this one, but in a lot of ways, Hollywood missed a legitimate chance to make something great out of the 2014 remake of the beloved musical. Above all, the remake provided the rare opportunity for a major role to be played by a young black actress (Oscar nominee Quvenzhané Wallis), which, in turn, provided the rare opportunity for Hollywood to make a movie for young black kids. 
For Diaz specifically, Annie also provided the chance for her to sink her teeth into a meaty, against-type role — one that could have made older generations look at her in a new light while introducing herself to an entirely new set of moviegoers. The fact that all of this was drowned out by a bad script and, worst of all, autotune, still makes us mad. TV Guide perhaps put it best when it wrote: "The filmmakers only thought about how to make it current, and not about how to make it better."
She earned an early retirement long ago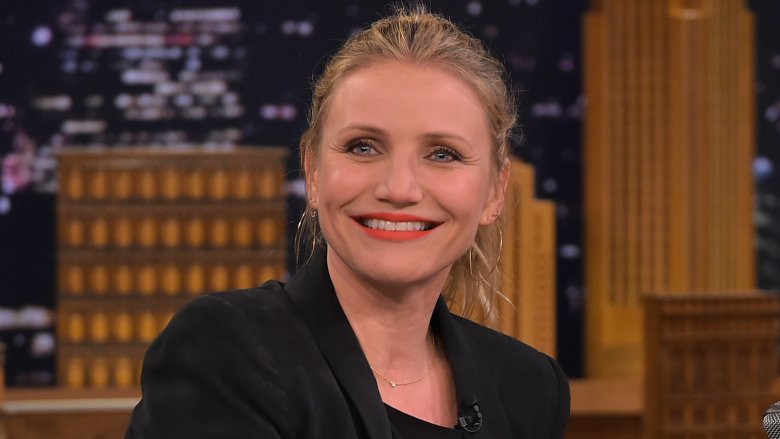 Getty Images
Although her movie career has stalled as of late, one can't ignore the fact that Cameron Diaz has found more success in Hollywood than most actors will see in their lifetimes. Her debut movie, 1994's The Mask, grossed more than $350 million worldwide, paving the way for Diaz to enjoy a career in which she could turn even the most mediocre of Charlie's Angels movies into a $100 million success. And we can't ignore the Shrek machine that got underway in 2001. After four flicks, the wildly popular animated film franchise, in which Diaz voiced the role of Princess Fiona, grossed well over $1 billion in the United States alone. 
Over her lifetime of work, Diaz's films have grossed more than $3 billion, making her the 4th highest performing actress at the box office. Naturally, she has been handsomely rewarded for her work. We can't say for sure if Diaz is calling it quits on showbiz, but put it this way: if you earned millions upon millions of dollars, wouldn't you at least consider taking a few years off?
Do her books have a hidden message?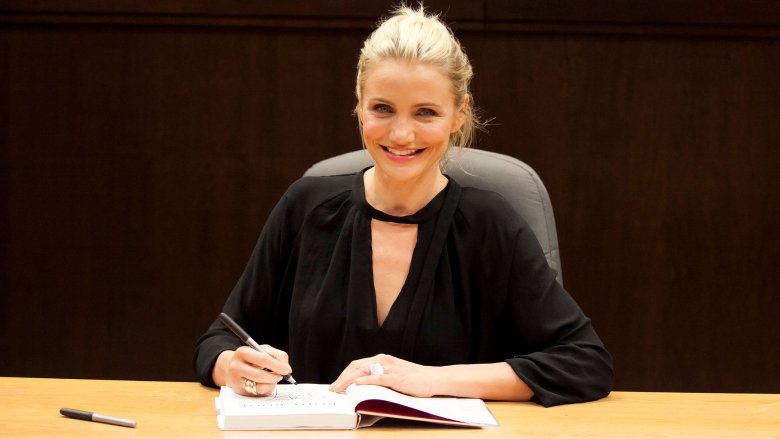 Getty Images
Diaz's absence from the big screen may have been deliberate. Over the last few years, she's been busy carving out a career for herself as a lifestyle author. In 2013, she co-wrote the best-seller The Body Book: Feed, Move, Understand and Love Your Amazing Body. On the heels of that success, she released The Longevity Book in 2016, which "examines the art and science of growing older and offers concrete steps women can take to create abundant health and resilience as they age," according to HarperCollins. That project debuted at No. 2 on The New York Times Best Sellers list. 
In an interview with Entertainment Weekly, Diaz revealed something about her motivation for writing that could be interpreted as an increasing disdain with the inherent vanity of Hollywood. Asked if she thought her recommended "anti-aging techniques" would be viewed through the lens of society's diminishing "superficial value on aging," Diaz replied, "I hope people will start to embrace it more in that way, but I think we do live in a society where everywhere you look, every billboard, every magazine, every advertisement that pops up on our computer is telling you where you're at [in age] is scary and dangerous." In other words: Diaz is more focused on personal wellness these days than she is on conforming to a studio's idea of what her body should look like. 
Did Selma spill the tea?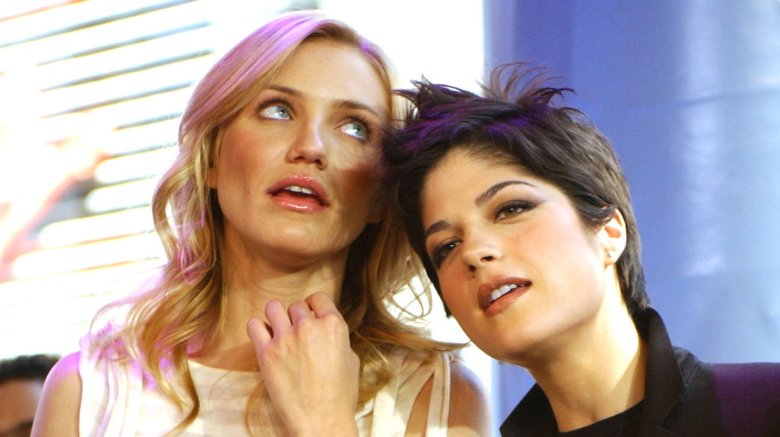 Getty Images
Selma Blaire, an actress and longtime friend of Diaz, dropped an unintentional bombshell about her The Sweetest Thing co-star's career during a chat with the Evening Standard. "I would have liked to do a sequel but Cameron's retired from acting," Blair said, adding, "She's like 'I'm done'." Cue record scratch, right?  Blair added, "I mean, she doesn't need to make any more films. She has a pretty great life, I don't know what it would take to bring her back."
Not surprisingly, the internet freaked out at such a casual reference to an announcement Diaz had never actually made. Dubious sources even came out of the woodwork to claim Diaz has been "constantly inundated with film scripts trying to tempt her out of retirement but she's just not interested."
Blair later took to Twitter to try to clarify her comments: "BREAKING NEWS Guys please, I was making a joke in an interview. CAMERON DIAZ is NOT retiring from ANYTHING. And for more breaking news: I am NOW retiring from being Cameron Diaz's spokesperson." Um, call us crazy, but we're still searching through Blair's original quote for anything resembling a punchline. Guess we'll have to wait for Diaz to clear this one up.
Did she actually retire?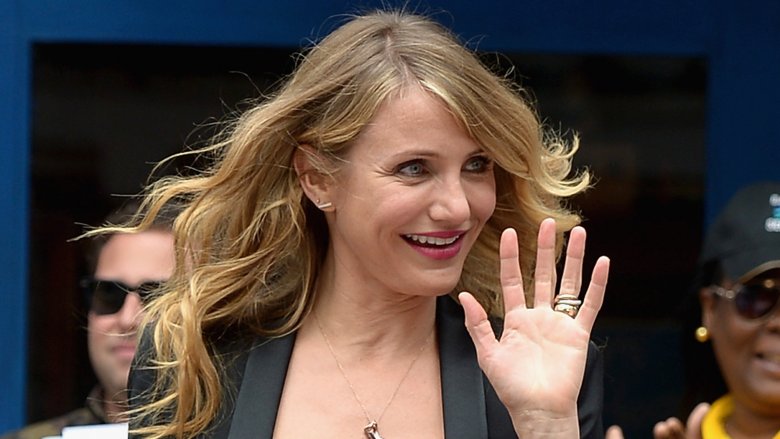 Getty Images
We're still not 100 percent sure Cameron Diaz was serious when she tossed out some headline-making comments during a March 2018 reunion with her The Sweetest Thing co-stars, but if she was being sincere, then it seems her breakup with Hollywood is mutual. During a group interview with Selma Blair, Christina Applegate, Diaz, and Entertainment Weekly, the ladies were asked if all three had hung out since filming their beloved 2002 romcom. 
They admitted that they hadn't but agreed that they should in a jovial exchange. "I'm totally down," Diaz said at one point. "I'm semi-retired, too, and I'm actually retired, so I would love to see you ladies."
So there you have it. Diaz said she's retired, but considering the comedic chops of all three of these seasoned actresses and the tone of the conversation, they could very well have been toying with our emotions, knowing full well that the tabloids would flip. Was Diaz being serious or sarcastic? The women also gabbed about motherhood and kids, so does that mean Diaz is down with becoming a mom? Entertainment Weekly's lovely reunion left us craving more info (and movies) from all three of these women.
She may have changed her mind about being a mom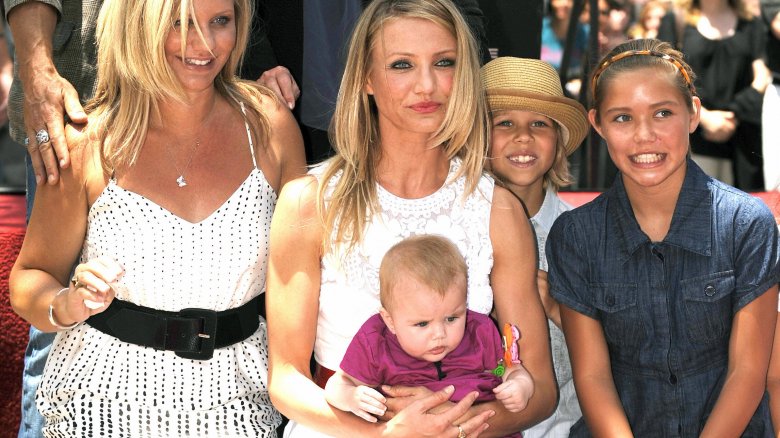 Getty Images
Diaz hinted to Esquire in 2015 that she was perfectly content with her kid-free life. "It's so much more work to have children," she said. "To have lives besides your own that you are responsible for — I didn't take that on. That did make things easier for me." Diaz also added that she was "never drawn to being a mother."
However, sources told Us Weekly that Diaz and husband Benji Madden "would love to have a baby, and it just hasn't worked out." The insider claimed the couple is considering all avenues to parenthood, including "natural or through adoption or surrogacy, but they aren't giving up." Granted, that's just gossip and, of course, having a baby in no way precludes a woman's acting career, but with Diaz already on an extended hiatus — for whatever reason — it's hard to imagine she'd want to dive headfirst back into a busy production schedule while trying to balance pregnancy and motherhood at the same time.
Cameron, come back!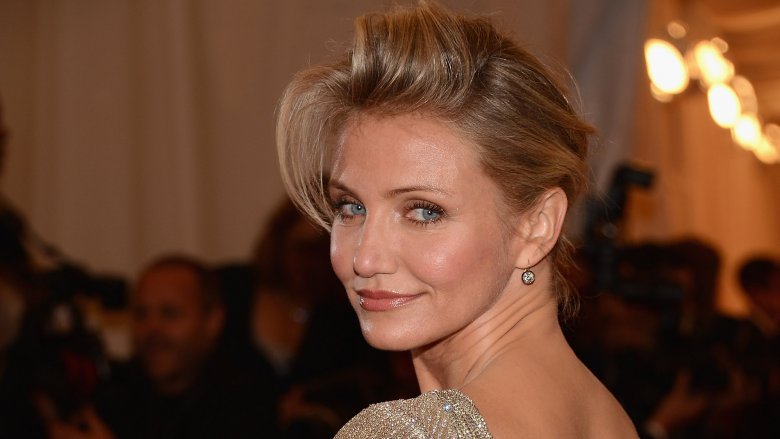 Getty Images
Because she won the hearts of audiences and critics early on in her career, Diaz will always have a place in Hollywood. Assuming she really wants to make acting the focus of her career, finding her footing again shouldn't prove difficult. 
Choosing better scripts seems like the easiest and most obvious route to take. She needs roles that will challenge her as an actress rather than keep her on autopilot. Working with better directors might help, too — filmmakers such as Spike Jonze, who made magic with Diaz in Being John Malkovich. Finding the right part with the right script in the hands of the right director could remind everyone that (duh!) Diaz is a really, really talented actress. 
Heck, it could even put her back in the Oscar race one day, but given the one-two-slap-in-the-face that was The Counselor and Annie, we'll aim a little lower for now.