Police Visit Aaron Carter After Alleged Suicide Threat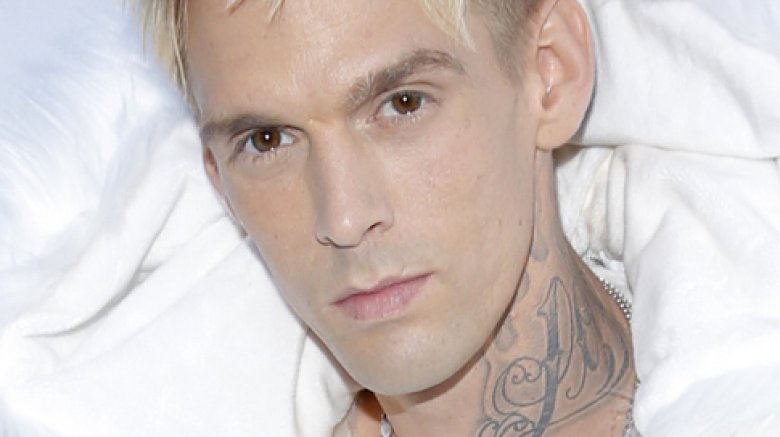 Getty Images
Doesn't sound like the 29-year-old's doing too well.
On the night of Wednesday, Sept. 6, 2017, St. Petersburg, Fla. police received an anonymous call that reported an alleged threat of suicide relating to Aaron Carter, E! News reports. Cops soon responded, visiting Carter's home at 10:01 p.m. However, they apparently weren't able to speak with Carter, as no one answered the front door—despite the home's open window blinds and a vehicle parked nearby.
According to NY Daily Mail, a friend had told police that Carter was threatening to commit suicide.
Police documents reportedly note that authorities did not smell any odor at the scene and did not find any signs of distress.
This disturbing news comes after Carter got into a bad car accident on Tuesday, Sept. 5, in which he broke his nose and totaled his car. As Nicki Swift reported, Carter was later visited by police three times within 24 hours of the incident after cops had received anonymous phone calls describing Carter's desire to buy a gun, the singer's refusal to seek medical attention after his car crash, and claims that Carter had begun threatening to hurt family members.
Carter's appeared to have had a rough time the past few months. After the death of his father in May, Carter was arrested for an alleged DUI and possession of marijuana in July. He later publicly feuded with his brother Nick, who he's accused of using him for publicity. Then, after Carter came out as bisexual in August, his girlfriend Madison Parker broke up with him.
Want more details on Carter's chaotic life? Here's where the "I Want Candy" singer's been in the last few years.