Aaron Carter Reportedly Visited By Police Several Times Within 24 Hours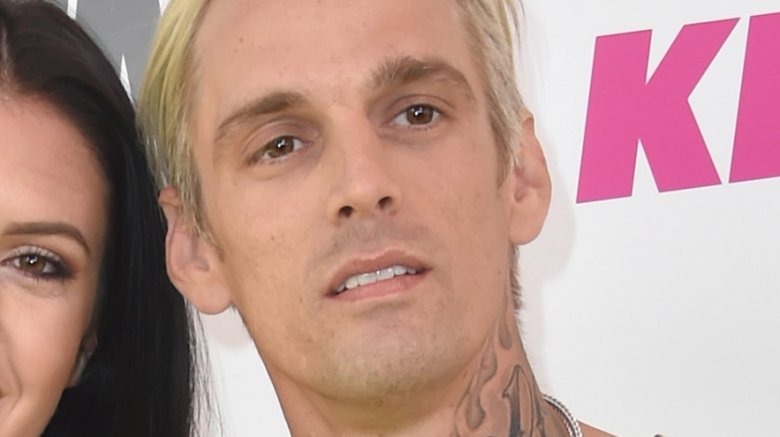 Getty Images
The "I Want Candy" singer isn't having the best summer.
TMZ reports that Aaron Carter was paid a visit by the police not once, not twice, but three times! According to the gossip site, at least one anonymous caller phoned the St. Petersburg police department in Florida at 11:47 a.m. on Tuesday, Sept. 6, 2017. The caller told cops that Carter, 29, had been trying to purchase a gun recently. When police arrived, Carter wasn't home, so they left.
But then cops received another call at 2:12 p.m. and were told that Carter need a psychiatric evaluation after he refused to get medical attention following a car crash earlier that morning. Authorities reportedly found that Carter had suffered a broken nose and had totaled his car but that he was ultimately just fine.
Then police got yet another call around 4:18 a.m., informing them that Carter was allegedly threatening to hurt family members. When police arrived at his home, a light inside was shut off and the blinds were closed, TMZ reports.
As Nicki Swift previously reported, Carter tweeted that he'd been involved in a car accident on Sept. 6. "Life is really so precious, I just got into a terrible accident and completely totaled my BMW M4," he wrote, adding, "I never meant to get into an accident as severe as this. I've ran into people before and honestly nothing compares to what happened today."
He later tweeted, "I just want to let everyone know I'm doing ok. I'm just laying low tonight. Sorry if I scared anyone, but I'm ok."
Carter hasn't exactly had the best time the last couple of months. In July, he was arrested for an alleged DUI and marijuana possession. The singer, who thinks he was targeted by police, later faced online bullying after his mugshot was released to the public.
He's also been feuding with his Backstreet Boy brother Nick, who, Carter believes, used him for PR. After announcing his bisexuality to the world, Carter then went through a breakup with his girlfriend Madison Parker, whom he'd previously said he wanted to marry.
While we wait for Carter to address his recent visits from police, read up on what he's been up to in recent years.