Aaron Carter Looks Toward The Future With Girlfriend Madison Parker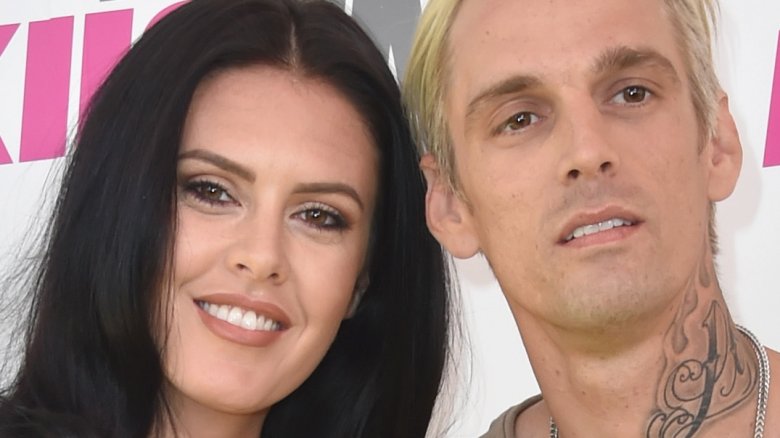 Getty Images
Aaron Carter is "all about" his girlfriend Madison Parker. 
The two recently opened up about their strong relationship during an exclusive interview with Entertainment Tonight, and it's totally aww-worthy!
"I wanna be married. I wanna be engaged to my beautiful girlfriend, Madison," the "Sooner or Later" singer shared. "I wanna be a good father, a good role model, a strong role model."
As the 29-year-old explained, Parker is "a professional photographer and she wanted to do a shoot with me and I thought she was beautiful, so we FaceTimed for three days. When I got home to LA...I took her off to Moonshadows and I took her out to dinner."
Parker added, "I wanted to shoot him for a magazine because I was like, 'Everyone wants to know what Aaron Carter's been up to.' And so then that's how we initially met. And I told him, 'You're one of the only guys that courted me.'...He's not one of those typical L.A. guys that says, 'Oh, let's go grab a drink."
She admitted how Carter immediately swept her off her feet. "I instantly saw that he had the biggest heart ever," she gushed. "That's what a lot of people don't understand or don't care to understand or take the time to understand." She continued, "My parents love him and my brother loves him. He always has a good attitude." And Carter obviously feels the same way, chiming in that being around them is "the only place I feel at home."
The cute pair are clearly smitten with one another. In late May 2017, Parker posted a sweet, intimate snapshot of the two on Instagram.
Both see children in their future, and Carter's musical puns are already on par with today's best dad jokes. "I'm going to teach him how to beat Shaq," he joked, in reference to one of his hit singles. "But I definitely won't let him have an 'Aaron's Party,' let me tell you, and he will not be getting any 'Candy.' Only on Halloween." ...Oh Aaron.
The "Fool's Gold" singer has admittedly had a rough time lately, beginning with his arrest for an alleged DUI and marijuana possession in Georgia on Saturday, July 15, 2017. The event sparked very public familial strife with older brother Nick, a battle with online haters over body shaming and accusations of drug abuse, and finally an emotional break down over his medical condition. 
After his difficult week, we're just glad to see Aaron smiling!