Clea Shearer Just Hit A Positive Milestone Following Breast Cancer Diagnosis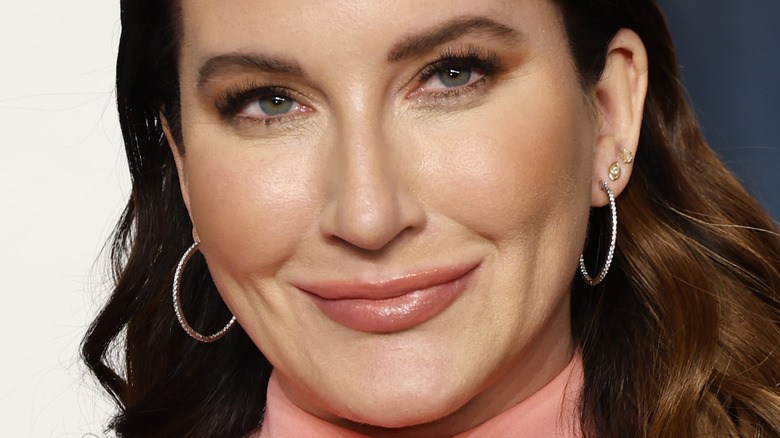 Frazer Harrison/Getty Images
Clea Shearer and Joanna Teplin are two of the hottest names in the home industry, thanks to their hit Netflix show, "The Home Edit." Known for transforming messy spaces into super well-organized and clean spaces with plenty of rainbow colors for the aesthetic, the duo's finished product is always nothing short of amazing. The pair is so talented that they have worked with famous names such as Katherine Schwarzenegger, Chris Pratt, and Reese Witherspoon. But like everyone else, the pair also go through tough times. 
Shortly after the release of the 2nd season of their Netflix show, the normally bubbly and energetic Shearer revealed some really scary news to fans. "I have breast cancer. It's a hard thing to say, but it's easier than keeping it to myself. I'm having a double mastectomy tomorrow (prayers are welcome!), and I wanted to say a few words before I do," she wrote on Instagram, tagging herself at the Vanderbilt Breast Center. The reality star explained that she found a lump in her breast in late February. After "an emergency triple biopsy," she discovered that she had two tumors that she described as "aggressive and fast-moving." Luckily, she found the bumps early on. Shearer also reminded fans to always self-examine their breasts for bumps and lumps and said that she wanted to make her journey public because it makes her "feel purposeful."
Now, after undergoing a double mastectomy, she's feeling pretty good.
Clea Shearer is doing great in her recovery
Clea Shearer has some good news for fans! After her mastectomy, she is starting to feel like her old, energetic self. The organization guru took to Instagram to share a photo of herself posing in Nashville, Tennessee, where she resides with her husband and children. Shearer was all smiles as she posed outside in front of a stunning tree, and looked casual in a pink button-down top, tie-dye hat, and a pair of oversized sunglasses.
In her caption, she revealed that she had just hit a significant milestone in her recovery. "I walked 2.5 miles today!! My longest walk since my mastectomy! Beautiful weather and blooming spring trees helped me walk a little bit longer than yesterday," she wrote. Shearer added that she was "wearing a pajama shirt," but "can only be expected to do so much." She also said she's been making progress day by day. Fans commented on the post to express their excitement over the great news. "This makes me so happy. So inspired by you!! Love you so much," one follower commented. "You will win this fight, clea," another added.
On April 11, Shearer's co-star and friend Joanna Teplin told Today that Shearer was "doing well" after undergoing a double mastectomy surgery. "She is just so strong and such a pillar of strength that I can't imagine anyone tackling cancer the way she has and is," she added. We're so happy to see such progress in such a short time!