Astroworld Documentary Filmmaker Doesn't Hold Back About Jail Time For Travis Scott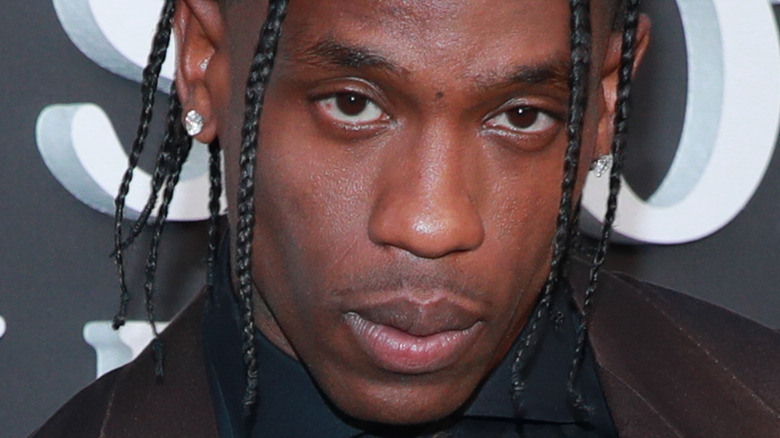 Rich Fury/Getty Images
Concerts are generally nothing short of a fun experience, but for those that attended Travis Scott's Astroworld show in Houston in 2021, it quickly became a nightmare. During the music festival, attendees enjoyed a performance by Drake without a hitch. Then, when Scott arrived on stage, the crowd of 50,000 fans surged forward, causing devastating effects. Sadly, 10 attendees died from compression asphyxia due to the intense crowd, while hundreds of others were injured, per Variety.
In the wake of the tragedy, Scott released the statement on Twitter, "I'm absolutely devastated by what took place last night. My prayers go out to the families and all those impacted by what happened at Astroworld Festival." Since the Astroworld show, Scott has offered to pay for the funeral costs of all of the victims; canceled several concert appearances, including Coachella; and withdrew from a collaboration with Dior. Scott then launched Project HEAL, a "long-term series of community-focused philanthropy and investment efforts" aimed at today's youth, according to the website.
Scott is also named with Live Nation as defendants in a joint lawsuit representing 2,800 victims from the concert. According to People, the plaintiffs are seeking billions of dollars in damages and claim Live Nation and Scott were negligent in planning the Astroworld festival. To shed more light on the entire situation, a new documentary called "Concert Crush" was released on April 29 and the filmmaker had some choice words for Scott.
Travis Scott is a 'punk' and 'criminal,' according to Astroworld doc filmmaker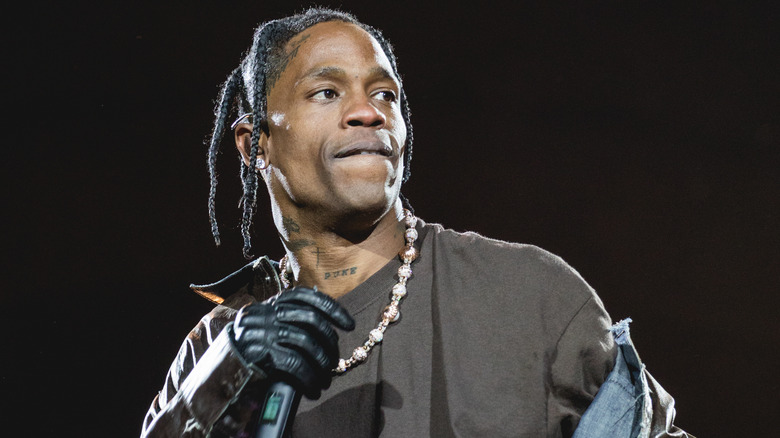 Rick Kern/Getty Images
Documentary filmmaker Charlie Minn has released his new film "Concert Crush," which details the November 2021 Astroworld tragedy. It features several interviews with Astroworld attendees as well as real footage from the event. According to Minn, Travis Scott, the rapper at the forefront of the tragedy, should be behind bars.
Speaking to Page Six, Minn said, "Travis Scott to me is a punk. In my opinion, he is a criminal." He added, "Ten people died. How do we get around that?" Minn went on to say that Scott deserves jail time because he claims that Scott knew what was unfolding at his show. "He acknowledged an ambulance in the crowd. He noticed people passed out and stopped the show on three occasions," he claimed to Page Six. "I'm not saying he knew people were dead, but he knew there was a problem. An ambulance is not an ice cream truck."
According to the Associated Press, Live Nation lawyers worried the release of Minn's documentary could "taint the jury pool," and claimed a lawyer involved in the joint lawsuit co-produced the film. Despite lawyers' concerns, the doc is now showing in several Texas cities and is available to stream online. Minn argued that he strived to make a balanced film, telling the AP, "My job is to make the most truthful, honest, sincere documentary from the victim's point of view ... We need to know about these stories to prevent it from happening again."