Lauren Conrad Opens Up About Becoming A Mother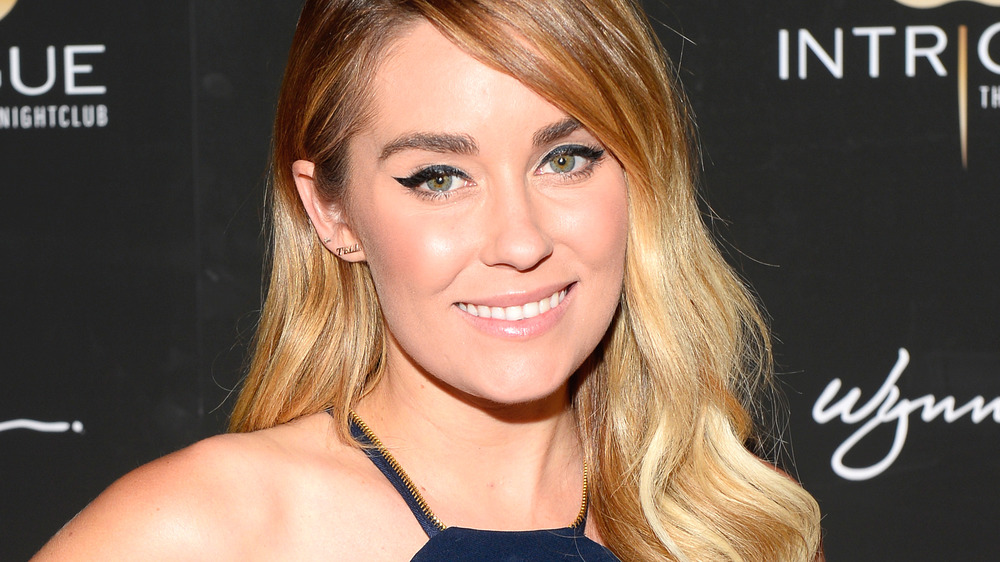 Getty Images
The Hills star is clearly over the moon that she's become a parent.
Speaking with People at a promotional event for her new Kohl's collection, Lauren Conrad revealed just how she feels about how much her young son, Liam, has grown since he was born. "It's insane!" she said on Wednesday, Sept. 6, 2017.
"I took a photo of [Liam] yesterday," the 31-year-old explained. "I'm trying to take a monthly photo — all of the good moms do it — I'm really trying. So I took it and I looked at it next to his 1-month photo, and he had just changed. Like he was a completely different baby, and I was like, 'Oh my God.'"
But don't think that Conrad's sad to see her baby grow up. She's actually really happy to watch him age so quickly, even if her son's fast development makes her want to hold onto her kid even tighter. "I think that you can become a little overwhelmed, just being at home with your baby all day," she told the magazine. "But seeing how fast they change, you realize it's so important not to miss anything. It almost makes it harder to leave them."
Luckily, busy mom that she is, Conrad can always turn to her husband, William Tell, for help. "He's great," Conrad stated. "He's not afraid of babies, which is really helpful. He was 11 when his younger sister was born, so he has a lot of experience with babies. So that was really nice. He had way more experience than I did."
And, while parenthood was likely a huge adjustment, Conrad said that so far it's been "great."
"Honestly, it's exactly as everyone describes it. It's the best and hardest thing you'll ever do," she noted. "It's amazing. You fall so in love with your tiny person — it's a whole new life."
As Nicki Swift previously reported, Conrad gave birth to her son on Wednesday, July 5, 2017. She announced the good news on Instagram, sharing a sweet crossstitch of her family. "He's here!" she wrote in the caption. "We're so excited to welcome Liam James Tell into the world!"
Conrad later shared the first photo of her son in a People magazine exclusive, telling the world, "I want to be strong and teach him to respect women. The mother-son relationship is so important."
While we wait for more details about Conrad's life as a new mother, read up on all of TV's reality stars who've gone on to find success.