How Tall Is Blake Lively?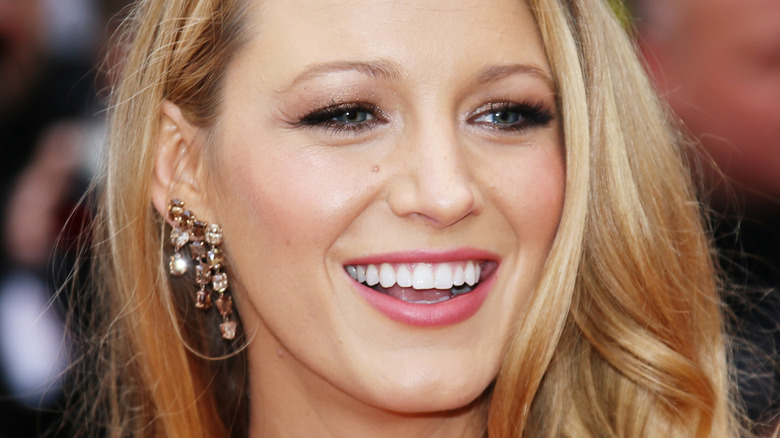 Denis Makarenko/Shutterstock
Blake Lively's transformation over the years has included both becoming the kind of famous star who enjoys a lavish lifestyle and becoming a mother of three children. The star has a trio of daughters — James, Inez, and Betty — who she shares with her husband and fellow celebrity, Ryan Reynolds. That new role has come along with a change in Lively's physique, which she opened up to Vogue about in February 2017, saying, "The past few months, I've learned to love my body in every iteration. And it's a challenge. It's something that I have to remind myself of every single time I put on an outfit that doesn't fit like it used to — or doesn't fit at all!"
"It sounds so hokey but beauty does come from the inside," Lively continued. The star then explained, "It comes from confidence. It comes from people that you love and you loving yourself."
One thing that may not have changed in recent years when it comes to Lively's body, however, is her height. Frankly, she's one actor who happens to be quite tall.
Blake Lively is taller than average the average American woman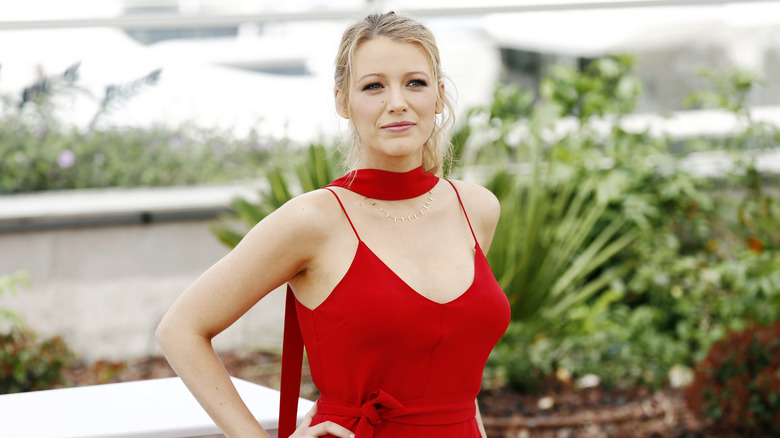 Andrea Raffin/Shutterstock
If you're a woman in the United States and you're around 5-foot-4, then you are in the range of the average height for ladies in the country, according to Medical News Today. But when it comes to Blake Lively, she's quite a bit taller than that. The actor stands at 5 feet 10 inches, according to Business Insider.
Of course, she's not the only tall star in the entertainment industry. In fact, there are quite a few other famous figures who are the exact same height as Lively. For instance, Tone of Lively's besties, Taylor Swift, also measures 5 feet 10 inches tall, as does Gigi Hadid, Tyra Banks, and Gal Gadot, according to SheKnows. The same goes for Charlize Theron, Laura Dern, and Khloé Kardashian.
While the fact that quite a few stars are that particular height might make being tall seem like a benefit, Lively admitted something about her appearance while taking to Instagram in April 2018 to share a photo of herself appearing on "Sesame Street" with Big Bird. In the caption, she wrote, "Kids used to make fun of me in elementary school by calling me Big Bird (because I was 'too tall' and had 'yellow' hair). Here's to making best buddies with the things that once hurt you." Beyond that, the fact that Lively's rather tall means that her height isn't as far off from someone special in her life, who also happens to be above average when it comes to their impressive stature.
Blake Lively and Ryan Reynolds are both tall stars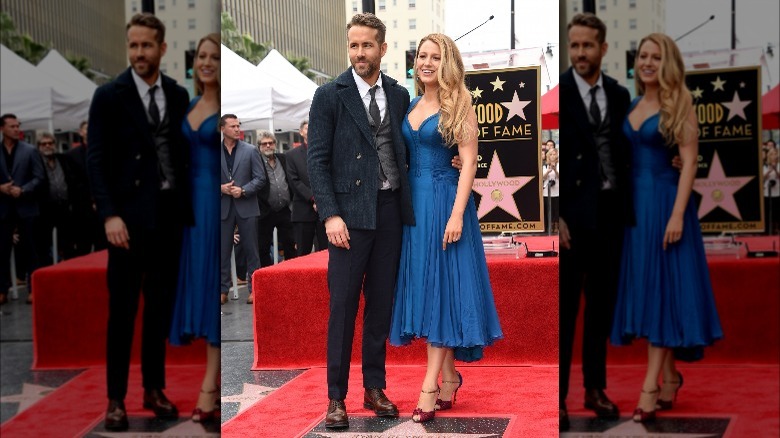 DFree/Shutterstock
Blake Lively isn't the only famous figure in her family. She also isn't the only member of her family to have a tall figure. Her husband, fellow actor Ryan Reynolds, is 6-foot-2, according to Celeb Heights. Considering the average height of a man in the United States is 5-foot-9, per Verywell Fit, the "Deadpool" star is obviously taller than average, just like his wife.
While the two celebs likely won't be getting any taller than they already are, Reynolds says that another kind of growth is key to their relationship. In November 2021, he told Entertainment Tonight that not only do he and his wife get along and always have, but he noted, "We grow together. We learn from each other. So yeah, I'm lucky to have a buddy in that."
As for being a tall couple, Lively and Reynolds aren't the only above average pairs who you might recognize. For instance, Kate Middleton is 5-foot-9, while her husband, Prince William, is 6-foot-3. Serena Williams is also 5-foot-9, while the man she's married to, Alexis Ohanian, is 6-foot-5. Kendall Jenner is 5-foot-10, making her slightly taller than Middleton and Williams, while the reality TV star and model's boyfriend, NBA player Devin Booker, is the same height as Ohanian at 6-fooot-5. It looks like Lively and Reynolds are in good (and tall) company.