How Many Times Has Paris Hilton Been Arrested?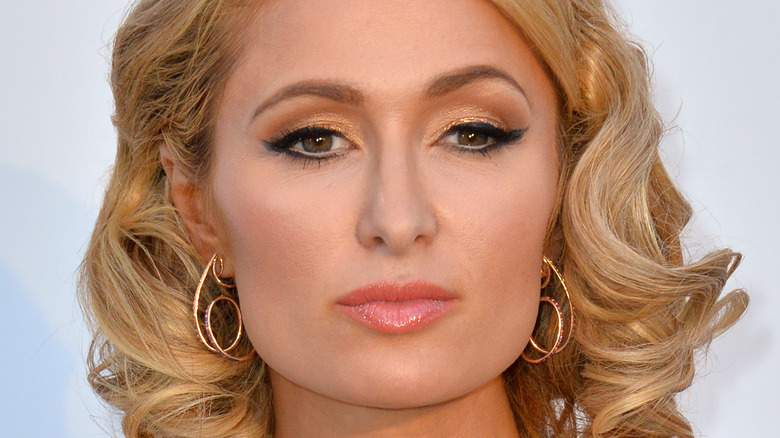 Featureflash Photo Agency/Shutterstock
For many people, the first thing that comes to mind when they hear the name Paris Hilton is probably images of a wild socialite party girl. She's certainly no stranger to scandal, either — from a leaked sex tape to her feuds with Nicole Richie and Lindsay Lohan, which dominated headlines throughout the 2000s.
Now in her 40s, the heiress has come a long way from her "Simple Life" days. The release of her documentary, "This is Paris," allowed her to present a new image to the world. No longer merely "famous for being famous," she's now a successful businesswoman, the world's highest-paid female DJ, and a doting wife, according to Vogue. Sure, her bodyguards may still need to chase after her occasionally, but her image has definitely matured into that of a hardworking, responsible (although still fun-loving) married woman.
This upgraded image may help her hide a string of poor decisions that led her to getting arrested several times in her 20s. Some of her arrests were for minor offenses, while others were quite serious. She may have grown up considerably since then, but there was definitely a time when the heiress knew how to get herself into trouble! So, just how many times has Paris Hilton been arrested? Let's take a look.
Paris Hilton was arrested for a DUI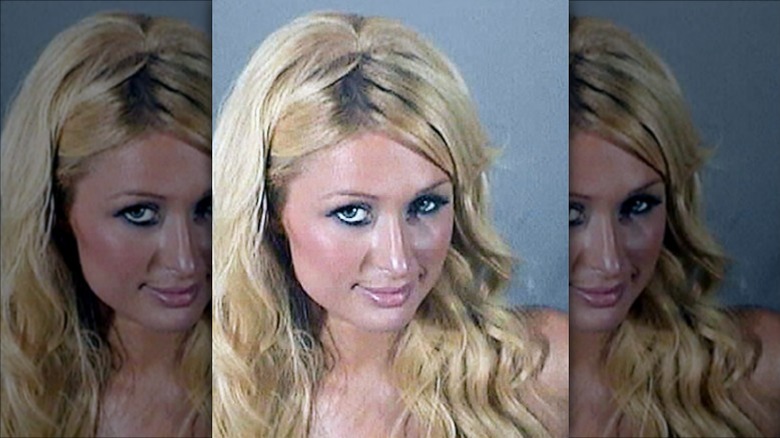 Kypros/Getty Images
Paris Hilton's first arrest took place on September 7, 2006. An LAPD officer told People that the heiress had been pulled over because she'd been "driving erratically," and a breathalyzer showed her blood alcohol content to be on the 0.08% limit. After pleading no contest (without physically appearing in court) in early 2007, she was sentenced to 36 months probation and $1,500 in fines, according to CBC News.
The drama didn't end there, however. Police pulled her over again a month later for driving with a suspended license, according to Reuters, which violated the terms of her probation and earned her a 45-day jail sentence. After only three days in prison, however, she was sent back to her Hollywood Hills mansion due to an undisclosed "medical situation," according to Fox News, to serve the remainder of her sentence under house arrest.
This was met with widespread criticism, according to The Guardian, with claims that she was getting privileged treatment due to her celebrity status. And so, after only one night in her own bed, the distraught Hilton found herself back in court where she was told that she would complete her time behind bars after all. The whole ordeal saw her spending three weeks in the L.A. County jail before being released early for "good behavior," according to Reuters. And while the experience had been traumatic, she told Ryan Seacrest that it was also a "learning experience ... to grow from."
Paris Hilton was also arrested for cocaine possession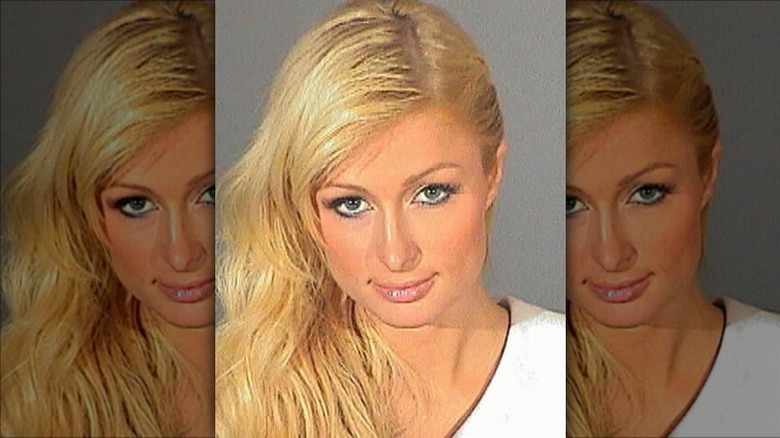 Handout/Getty Images
Paris Hilton told Larry King that she would "follow all the laws" after her 2007 sentencing, yet she found herself answering to authorities again a few years later. On 2 July 2010, while attending a FIFA World Cup game in South Africa, she was detained on suspicion of possession of cannabis. The case was dropped after her friend pleaded guilty, according to CNN. But two weeks later, after landing in Corsica with marijuana in her handbag, she was arrested and released once the police determined that the amount in her possession was under a gram, according to the New York Post.
Then, in August 2010, the heiress was officially arrested a second time — this time on suspicion of cocaine possession, according to the Los Angeles Daily News. Hilton and her then-boyfriend were stopped after a Las Vegas police officer smelled cannabis smoke, and a small bag of cocaine fell out of her purse. She eventually pleaded guilty to two misdemeanor charges, including drug possession and obstructing an officer. She was sentenced to a year of probation, ordered to serve 200 hours of community service, pay a $2,000 fine, and had to complete a drug abuse program.
The judge warned that "If she is arrested for anything besides a minor traffic violation, she will spend a year in jail ... There will be no discussion. The court will have no discretion." And this time, at least, it seems Hilton took that warning seriously.