Inside Dan Aykroyd's Unexpected Split From His Wife Of Nearly 40 Years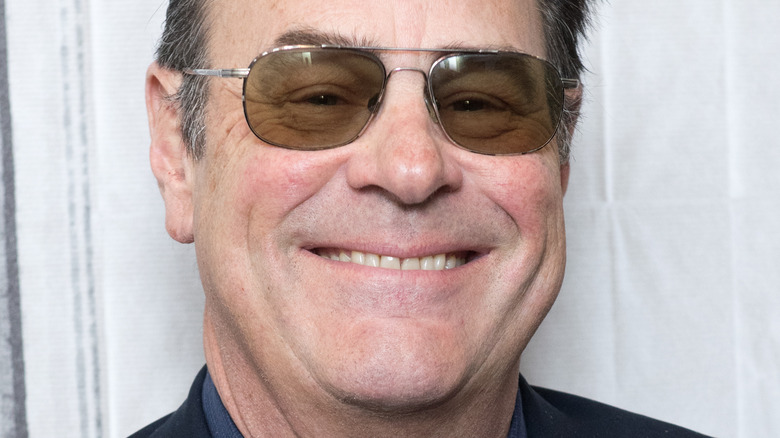 Noam Galai/Getty Images
After nearly four decades of marriage, Dan Aykroyd and Donna Dixon have decided to go their separate ways. But, unlike other Hollywood couples whose relationships ended with animosity, Aykroyd and Dixon made sure to let everyone know that they will remain good friends and colleagues.
On April 29, the couple issued a joint statement to People, revealing that they have split. "After 39 years as a couple we are now on separate life paths. We remain legally married, co-parents, co-workers and business partners," their statement read. But they assured fans that it was an amicable breakup. "This is our choice in loving friendship," they added.
The pair didn't share the reason behind the split aside from diverging priorities, but it's comforting to know that they have decided to continue cultivating their friendship. Per Entertainment Tonight, Akroyd, who was previously engaged to Carrie Fisher, met Dixon on the set of "Doctor Detroit" in 1983 and got married the same year. They share three children: Danielle, Belle, and Stella.
Dan Aykroyd and Donna Dixon remain legally married despite split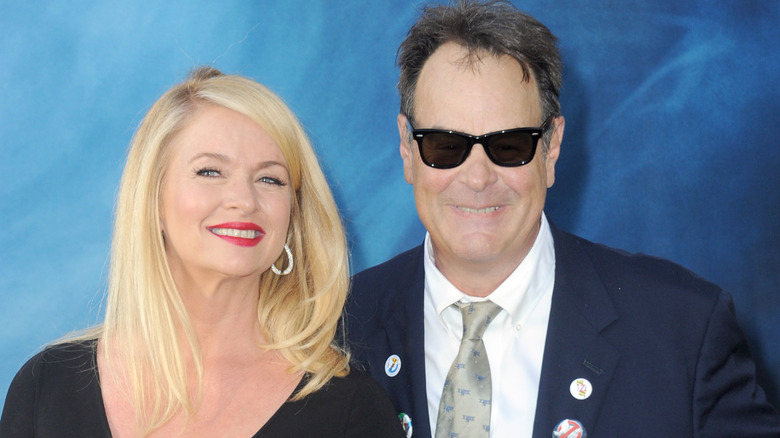 Albert L. Ortega/Getty Images
It's quite uncommon for Hollywood couples to choose to stay married after separating, but that's what Dan Aykroyd and Donna Dixon chose to do. However, it's likely because the two consider each other soulmates.
In a 2014 interview with the Tampa Bay Times, the "Ghostbusters" actor shared that the key to a lasting marriage is having great chemistry. "You gotta find the right person — look them in the eye, have them look back, and know their soul," he said at the time. "She's a Southern woman who is understanding and doesn't mind dealing with the boys from time to time. I call her the White Goddess. And I'm the Green Demon."
In an appearance on the "Fran Drescher Show" in 2010, Dixon also shared the secret as to why they managed to stay together for so long. "Well, remember what makes a great relationship is starting with friendship," she said. "Who do you want to go through life with, but your best friend?"