The Troubling Detail You Didn't Know About Johnny Depp And Amber Heard's Divorce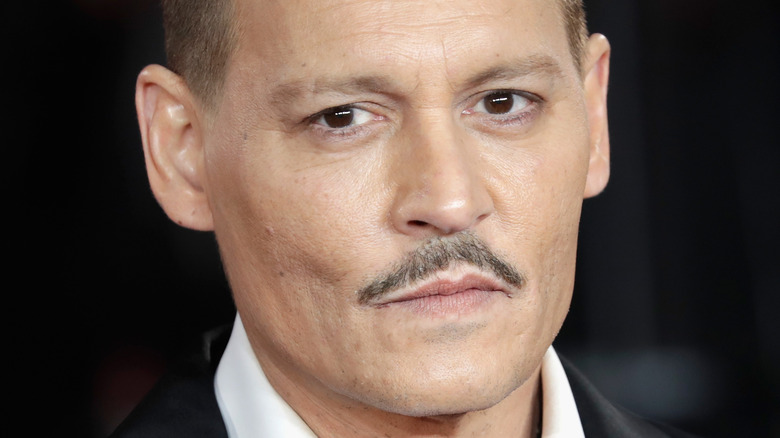 John Phillips/Getty Images
It's been nearly six years since Johnny Depp and Amber Heard ended their marriage, but their relationship remains in the spotlight due to the legal battle the two are currently embroiled in.
In 2018, Heard wrote an op-ed piece for the Washington Post, insinuating that she had been a victim of domestic abuse. While Depp's name wasn't mentioned, many assumed that he was the perpetrator, to the point that some outlets, most notably The Sun, labeled him as a "wife beater." The actor filed a libel case against the publication due to its unfounded claims, but he eventually lost as the judge found the article to be "substantially true," per BBC.
Depp also filed a defamation case against Heard with the argument that her op-ed piece led to a substantial loss in work opportunities for the "Pirates of the Caribbean" actor. With the trial underway, details have emerged from the witness stand that have made it clear that the relationship was doomed from the start. As it turns out, Depp's family was not too fond of Heard.
Johnny Depp's family hated Amber Heard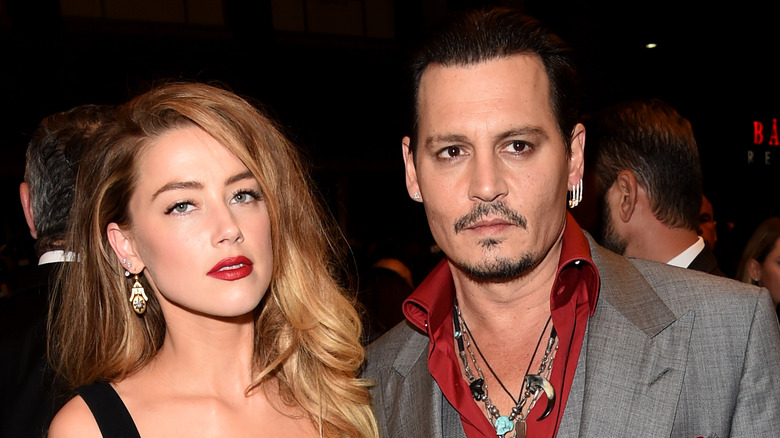 Jason Merritt/term/Getty Images
It seems that it's not only Johnny Depp who had ill feelings for Amber Heard — the rest of his family, including his mom, two sisters, and two kids were not on good terms with her, too.
Shortly after they split in 2016, multiple sources told TMZ that Depp's family had "hated" the "Aquaman" star to the point that they had no problem discussing their collective contempt for her amongst themselves. The outlet reported that the family would talk about how Heard would treat Depp "like crap." Meanwhile, Depp's mother, Betty Sue Palmer, called her former daughter-in-law a "terrible person," and would even tell her friends how she thought that Heard was only staying with her son for her own selfish purposes, like taking advantage of his money and status as an A-list actor.
Only days after Palmer died in May 2016, Heard decided to file for divorce from Depp, per The Guardian.
Johnny Depp's kids were against the marriage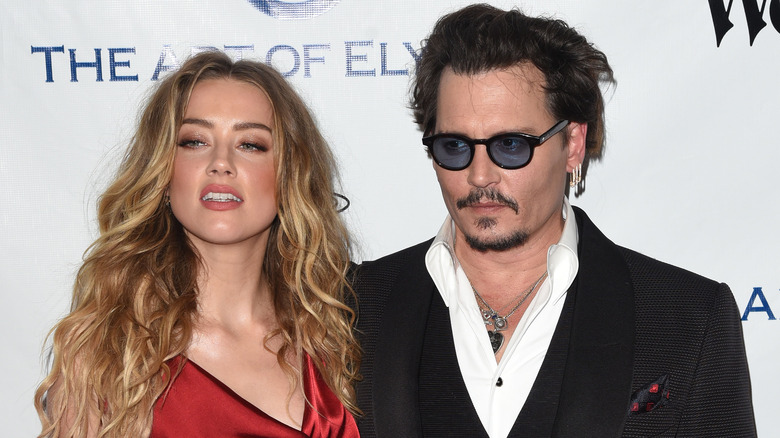 C Flanigan/Getty Images
While sources say that Johnny Depp's children hated Amber Heard, the "Pineapple Express" actor herself once said that she had a great bond with Lily-Rose and Jack Depp. In an interview with Marie Claire in 2015, she even said that it was a privilege to be their stepmother. She shared that being their second mom was "an honor and the greatest, most surprising gift I have ever received in my life ... I'm so happy."
However, Depp told the court in 2022 that the kids weren't even close with Heard, especially his daughter. Lily-Rose skipped Depp's wedding to Heard and its festivities in 2015. "My daughter Lily-Rose did not come to the wedding. She and Ms. Heard were not on particularly great terms, for several reasons," he testified, per People.
Heard's friends, however, refuted claims that Depp's family hated her guts. Sources close to the star told TMZ in 2016 that while Depp was not close with Betty Sue Palmer for most of their marriage, Heard came to her bedside in her last months of life. They also claimed that Heard and Jack had photos while "snuggling," which probably meant that Jack didn't detest his former stepmom. "Amber was the one that suggested that they get married at Betty Sue's house," a source told People in 2016. "She and Jack had a loving relationship."