What Happened Between Summer House's Ciara Miller And Austen Kroll?
As Bravoleb Paige DeSorbo once so eloquently articulated, "Hold on, let me get this right: Three girls fighting over Austen Kroll? I'm just confused." And yet here we are... or were, anyway.
It all started back during the inaugural season of Bravo's "Winter House" — the gem of a series that paved the way for the reigning Bravo couple that is "Craige" aka DeSorbo and Craig Conover. While the cross-over cast quickly assimilated to the après-ski life, nurse turned reality star Ciara Miller and Charleston, SC resident Austen Kroll were warming up... to one another. "Initially, I didn't really like him... But he definitely grew on me in the most positive way," Miller told ET. "I mean, he has such a big personality," she continued. "It's really hard not to look at him when he comes into a room, because he does grab the attention of a lot of people. He's loud, he's rambunctious." Still, there was Lindsay Hubbard to deal with who came out of the gate swinging when she showed up late, promptly professing her love for Kroll only to take it back the very next day. Not to be outdone, however, was Kroll's ex, Madison LeCroy, who according to Austen came a calling texting, pointedly asking him if he had moved on. Still, Miller and Kroll managed to keep on keepin' on. 
Alas, what goes up must come down. Since the pair's meet-cute in Stowe, Vermont, Miller's affections for the tall Southern Charmer have definitely cooled...
Summer House proved to be a disaster for Ciara Miller and Austen Kroll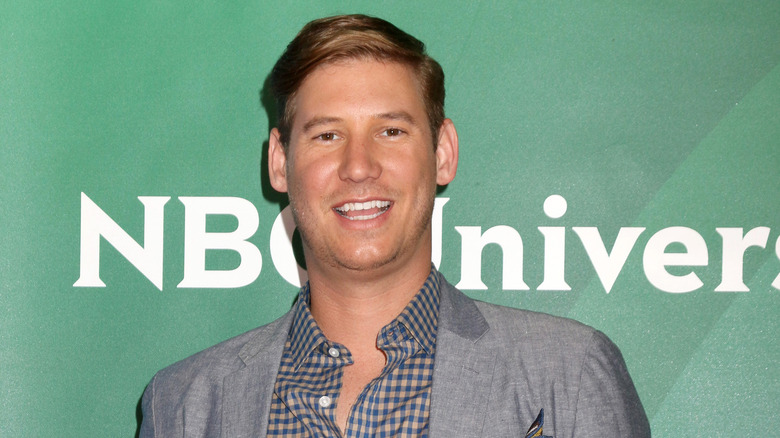 Kathy Hutchins/Shutterstock
Unfortunately Season 6 of "Summer House" proved to be quite the catastrophe for the Ciara Miller and Austen Kroll of it all.
While fellow castmate Lindsay Hubbard proved to be only a small blip on the radar during "Winter House," she became a full-on category 5 Hubb house hurricane when she invited Austen to stay the weekend in the Hamptons during the weekend of her now-infamous birthday festivities. "I don't think I had any expectations [specifically]. Just like, we were gonna have fun. If he was gonna be kissing someone, it would probably be me," Miller told host Andy Cohen during an episode of "Watch What Happens Live." Alas, that's not exactly how things played out. Instead, Kroll locked lips with Hubbard... and well, the rest is simply reality television history. To make matters worse, Miller also told Cohen that she believed that Kroll's intention for telling her about the impromptu makeout sesh with Hubbard was to make her jealous. YIKES.
Ciara Miller is fine being cordial with Austen Kroll... and that's it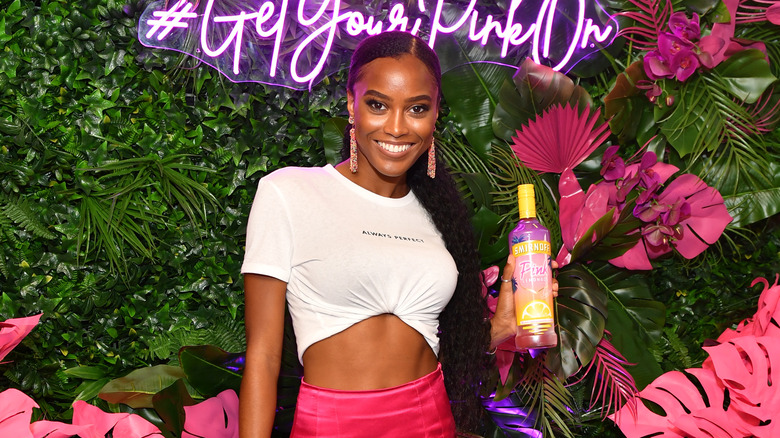 Noam Galai/Getty Images
Since that fateful "Summer House" party when Austen Kroll locked lips with Lindsay Hubbard, things just haven't been the same... at least as far as Ciara Miller is concerned. When asked where they currently stand Miller told "Watch What Happens Live" host Andy Cohen, "I told him we could say hi and bye. And that's the start and end of our conversation." Still, she admitted she does have a few questions — specifically regarding Austen Kroll's own appearance on "Watch What Happens Live." When Cohen asked Kroll which lady was the better cuddler, kisser, and had more gaze-worthy peepers, Kroll picked Ciara every time — all while Lindsay Hubbard was sitting in the audience. Ruh-roh. "I wish I knew," Miller said when asked about Kroll's curious answers. 
As for Hubbard, Kroll says she didn't take the answers too well either. "The tea on 'Watch What Happens Live' is she ended up, like, you know, blocking me," Kroll later revealed during a Livestream with pal Craig Conover (via Daily Mail).
Perhaps all of this and even more could be hashed out and cleared up during a Season 2 of "Winter House"? From our mouths to the Bravo execs' ears. TBD we suppose...