The Winter House Trailer's Most Explosive Moments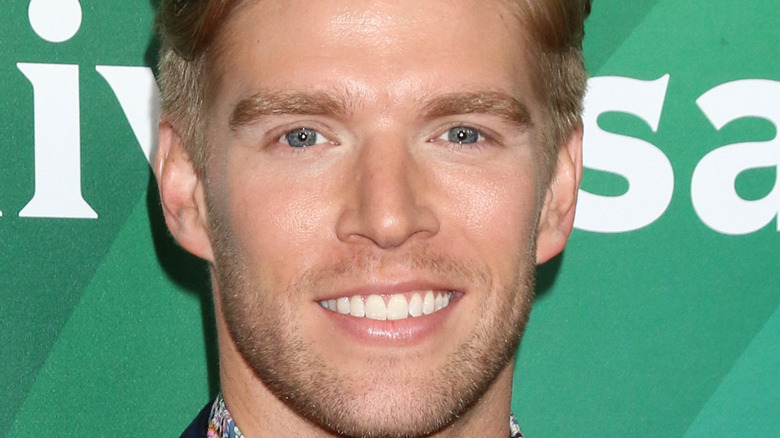 Kathy Hutchins/Shutterstock
Over the last few weeks Bravo has been putting out trailers for long-awaited new seasons of shows. From "Real Housewives of Salt Lake City" fresh off its highly successful freshman season to "Vanderpump Rules" Season 9 after a two-year hiatus, there is no shortage of Bravo content coming to TV screens this fall. In addition to returning favorites, a brand-new show is making a splash on the Bravo scene, and it's already highly anticipated. The trailer for "Winter House" dropped this week, much to Bravo fans' delight. The new series is a spin-off from the popular "Summer House" and features cast members from its summer counterpart, as well as "Southern Charm" stars and some new Bravolebrities.
News broke that the new show had started filming in Stowe, Vermont in late February after Kyle Cooke of "Summer House" shared a selfie to his Instagram Story with co-star Luke Gulbranson and "Southern Charm" cast members Austen Kroll and Craig Conover decked out in ski gear, per Yahoo. Other recognizable cast members include Linsday Hubbard, Paige DeSorbo, Amanda Batula, and Ciara Miller from "Summer House." New faces include Julia McGuire, an old friend of Paige's, Jason Cameron, Andrea Denver, and Gabby Kniery. Read on for some of the most explosive moments from the trailer.
The 'Summer House' women make their moves
The first 45 seconds of the trailer show the group engaging in their usual shenanigans such as dressing up for theme parties and drinking an excess of Loverboy. Craig Conover of "Southern Charm" says to his friend and co-star Austen Kroll, "I don't know how we're going to make it 17 days," implying that there's plenty of partying and drama right off the bat. Paige DeSorbo is spotted kissing newcomer Andrea Denver, while other newbie Jason Cameron tells Luke Gulbranson that he and Lindsay Hubbard made out and she stayed in his bed. 
Austen Kroll and Ciara Miller are shown kissing on a ski slope — but, cut to a few seconds later, Lindsay Hubbard is straddling Austen and appears to crawl into his bed at his invitation. Paige is then shown crying to Luke and reveals, "This is why you don't, like, sleep with people. I don't want to look stupid." But these aren't the only people involved in the "Winter House" drama. Read on to find out who else gets messy.
Austen Kroll gets caught in a love square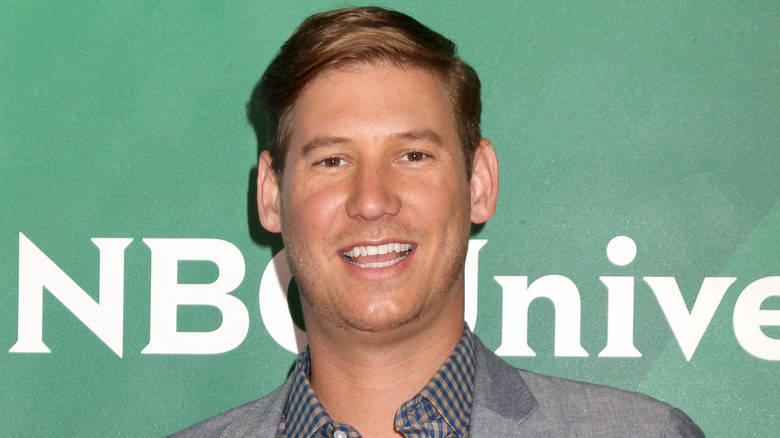 Kathy Hutchins/Shutterstock
The last 40 seconds of the trailer show newbie Gabby Kniery telling Julia McGuire that Kyle Cooke was hitting on her in the hot tub — which is problematic because Kyle has been engaged to Amanda Batula for three years and they have a wedding date set for this fall, per Bravo's "Daily Dish" podcast. It appears like there's trouble in paradise when Kyle asks the group if anyone has seen Amanda, and Amanda is shown crying in the bathroom on the phone wailing, "I just want to be okay."
Austen Kroll, on the other hand, appears to be in the middle of a love square. The King's Calling Brewing Co. founder tells Craig that Austen's ex, Madison LeCroy, texted him and said "please tell me that you haven't moved on" — while Lindsay Hubbard tells Austen she's in love with him and Ciara Miller cries to him about how much she likes him. In a confessional clip, Paige DeSorbo says, "Hold on let me get this right, three girls fighting over Austen Kroll? I'm just confused." The trailer ends in classic fashion — with Kyle peeing outside. Tune in on Wednesday, October 20th at 9 p.m. EST to find out how everything plays out!