Why Matthew Lawrence And Cheryl Burke Broke Up Once Before Getting Married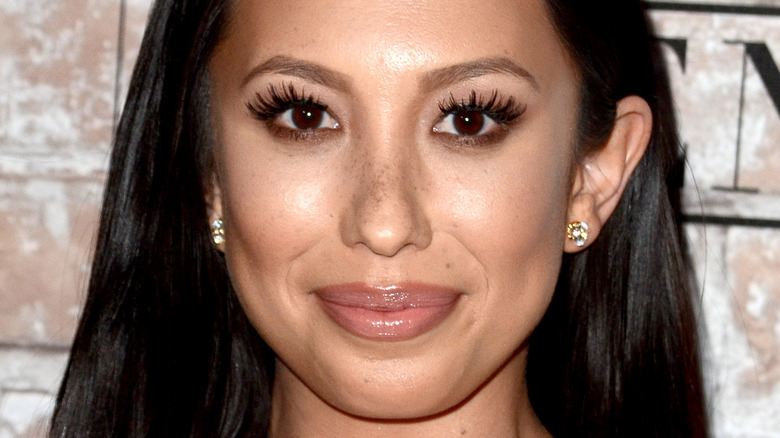 Kathy Hutchins/Shutterstock
Matthew Lawrence and Cheryl Burke first met when Lawrence's brother Joey was on Dancing with the Stars in 2006. According to Us Weekly, the pair dated from February 2007 before splitting up in February 2008. However, the couple was able to rekindle their romance in 2017 after a nearly decade-long break. In May 2018, Lawrence and Burke announced that they were officially engaged shortly after Burke celebrated her 34th birthday.
Lawrence opened up to Us Weekly in 2018 about the relationship. "I think it's because we're really good friends and that's where it all starts," he said. "I think we have really good companionship and I think we just built from there."
Shortly after getting engaged, the couple tied the knot on May 23, 2019, in San Diego, California. They were open about their plan to start a family too. "I want to have kids. [When we got back together] it was like, 'Let's not waste any time. Time's a tickin'!'" Burke told People shortly after their wedding. So what went wrong in 2008 that led to their split? 
The original break-up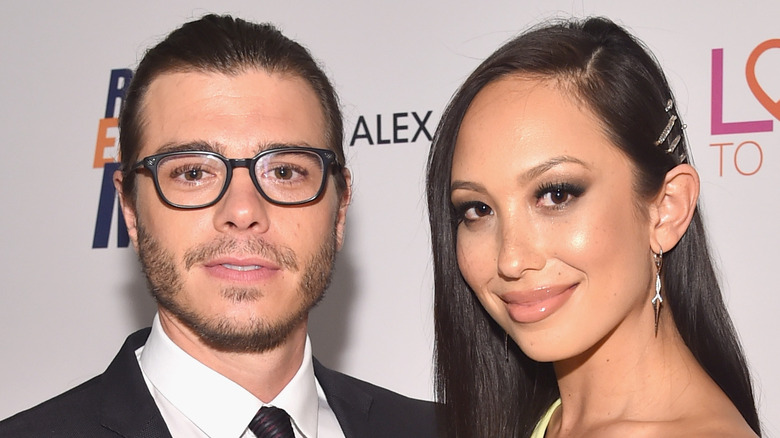 Alberto E. Rodriguez/Getty Images
On an episode of Cheryl Burke's "Pretty Messed Up" podcast, Matthew Lawrence revealed that he waited until he was 20 years old to experiment with alcohol and experience partying. The "Boy Meets World" actor explained on the podcast that he and Burke were on two separate pages when it came to their lifestyles. While Lawrence was used to going out occasionally, Burke was partying hard and constantly coming home late. He revealed on the segment that her hard partying "just kept getting worse."
'It was now four, five in the morning she was coming home. It was just too much. And so yeah, I ended it," Lawrence explained on the podcast.
While Burke's partying habits impacted Lawrence to the point of ending things in 2008, the couple eventually reunited. After the pair got engaged, Burke decided to get sober in 2018. According to Us Weekly, Burke's engagement and her father's death were two main factors in her decision to cut out booze. During an appearance on "The Kelly Clarkson Show" in January 2022, the dancer confirmed that she had recently celebrated three years of sobriety. While things were going great for Burke's sobriety journey, her relationship with Lawrence seemed to have hit a rough patch.
The divorce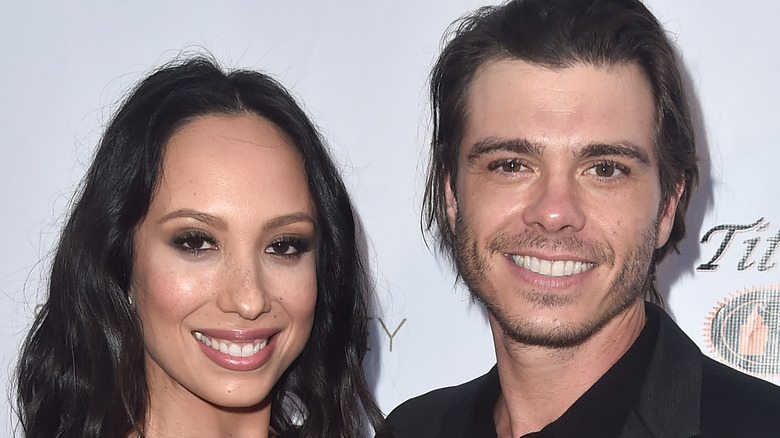 Alberto E. Rodriguez/Getty Images
In February, Cheryl Burke took to Instagram to announce that filed for divorce from Matthew Lawrence.  "I hope you can understand that I will not be commenting any further at this time and am asking for understanding and privacy," she wrote. According to legal documents obtained by Us Weekly, Burke listed "irreconcilable differences" as the reason for the couple's divorce. The date of separation was cited as January 7, 2022, less than three years after the couple tied the knot, according to Page Six. A source told Us Weekly that the split "was not about having kids," despite rumors, and that the dancer was taking time to "focus on her mental health."
Lawrence has not yet publicly commented on the split. However, People reports that in a legal response, Lawrence asked the court to end spousal support and instead honor their prenuptial agreement. A source told ET that the break-up was "a long time coming" and that "while they hoped this time around would be different, it proved otherwise."