This Famous Actor Almost Starred In NCIS Instead Of Mark Harmon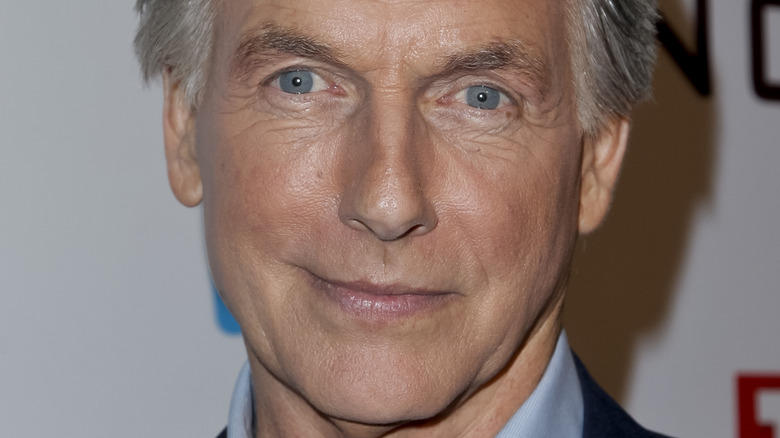 Tibrina Hobson/Getty Images
After multiple decades in the acting business, Mark Harmon has made himself a household name in Hollywood. The mainstream actor is otherwise best known for starring as Special Agent Leroy Jethro Gibbs on CBS' long-running drama series, "NCIS." Harmon started on the drama series' pilot in 2003 and continued to play Agent Gibbs until walking away from the show after 18 seasons, per People.  
In October 2021, when Harmon's time on "NCIS" officially ended, the series' executive producer and showrunner, Steven Binder, made sure to note how special Agent Gibbs was. Binder wrote on Instagram, in part, "Mark continues to be an integral part of the fabric of the show. So regarding the future of Gibbs, as long-time fans of the show may have noticed over the years...never count Leroy Jethro Gibbs out."
Of course, "NCIS" followers would have never known the difference if Harmon wasn't cast as Agent Gibbs. However, he's surely built a strong fanbase that's made it clear he was meant for the job, winning Favorite Crime Drama Actor at the 2017 People's Choice Awards, per Variety. But there actually was a time when Harmon wasn't the first choice for his special agent role. Let's take a look at which Hollywood star was in the running for the character.
Harrison Ford is more of a movie guy, instead of TV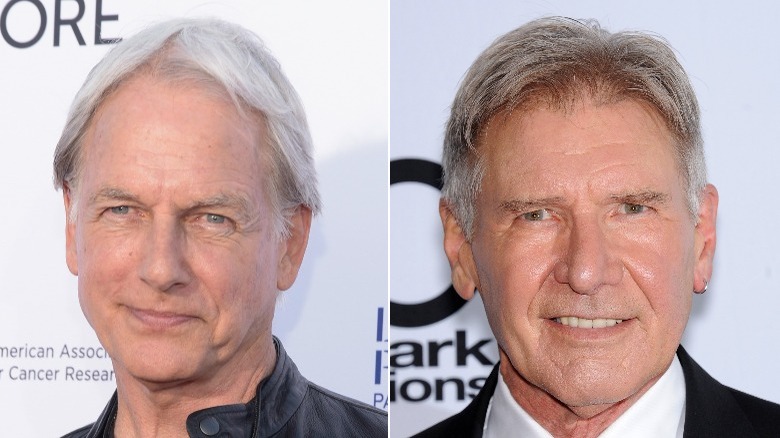 DFree/Shutterstock & Michael Tullberg/Getty
Mark Harmon's ability to connect fans with his "NCIS" role has helped the hit CBS show find immense success, as the series has been nominated for a handful of Emmy Awards. It's also been the heart of multiple spinoffs, such as "NCIS: Los Angeles" and "NCIS: New Orleans," noted The Hollywood Reporter. However, there was a time when Harmon wasn't the initial choice for the leading role of Special Agent Leroy Jethro Gibbs. According to a now-defunct Collider story (via Showbiz CheatSheet), "Indiana Jones" star Harrison Ford was the original idea for who should play Agent Gibbs on the drama series. Express notes the same bit of "NCIS" trivia.
Around the early 2000s, Ford's acting career was reportedly in a twist of bad luck, so he was encouraged to try out for "NCIS." But Ford never chose to move along with auditioning for Special Agent Gibbs, landing Harmon the main role, which he notably rose to fame for. It's mentioned that Ford seemingly prefers working on movies rather than television shows. In years prior to the pilot of "NCIS" in 2003, Ford focused his work on the "Star Wars" trilogy movies, where he famously starred as Han Solo from 1977 and 1983.
However, in an iconic move, CBS showrunners still made an effort to include Harrison in the first episode ever recorded of "NCIS," per IMDb.
Mark Harmon still referenced Harrison Ford on NCIS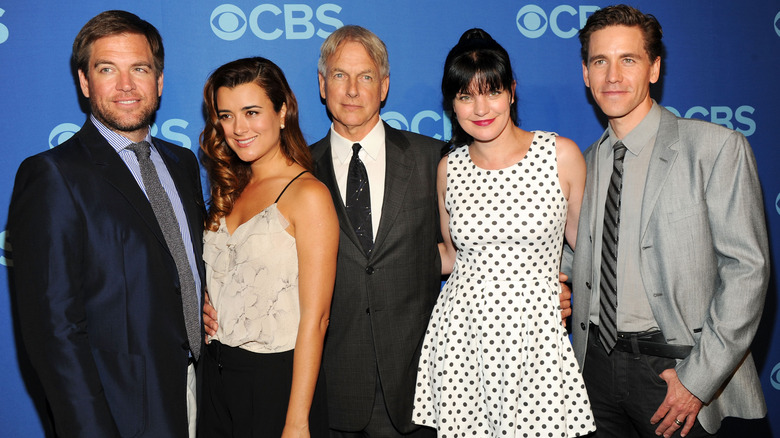 Ben Gabbe/Getty Images
Because Harrison Ford was considering playing Special Agent Leroy Jethro Gibbs on NCIS" before turning down the role, writers on the hit CBS drama decided it would be fun to still reference him in the series' first episode "Yankee White" in September 2003, reports Showbiz CheatSheet. Ford might be best known for starring in four "Indiana Jones" movies, however, he's also recognized for being the lead man in the thrilling action film "Air Force One," released in 1997, per IMDb. 
Because Mark Harmon ended up playing Special Agent Gibbs, "NCIS" producers and showrunners decided to incorporate a joke about Ford in the pilot. While in character, Harmon told his co-star Sasha Alexander, who plays Special Agent Caitlin Todd, that the surrounding scene in the episode seemed very close to the one shown in Ford's "Air Force One." In the episode, Gibbs even mentions that the criminals they were tracking down might have "copied the movie."
Because the cast of "NCIS" has been iconic from the start, it's clear that Harmon ended up being the right choice after solidly winning over fans' hearts all these years. After all, we're still recovering from his "NCIS" exit in October 2021 after nearly two decades of seeing him as Gibbs on screen, per The U.S. Sun.