This Is How Meghan Markle Supposedly Ended Things With Her Ex-Husband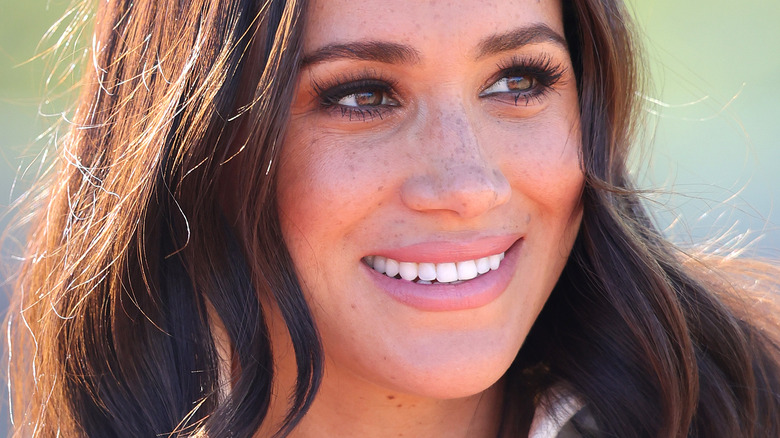 Chris Jackson/Getty Images
Even though she was a television star long before she became a member of the British royal family, it's safe to say that Meghan Markle only became a household name after her relationship with Prince Harry began. But during her engagement interview with the BBC back in November 2017, Meghan claimed that she didn't know much about Harry before she met him and that she didn't really know much about Queen Elizabeth or the rest of the royals before she met them, too. "Because I grew up in the States, I didn't grow up with the same understanding of the royal family," Meghan said, before looking at Harry and adding, "I didn't know much about him." She then went on to explain that she asked her friend — who had set the two of them up — if Harry was kind, because that's all that really mattered to her.
However, long before the royals knew Meghan's name — or even the rest of the world for that matter — she was actually married to her ex-husband Trevor Engelson from 2011 to 2013. But the way Meghan apparently ended their marriage has certainly raised more than a few eyebrows.
Meghan Markle didn't waste any time ending her marriage to Trevor Engelson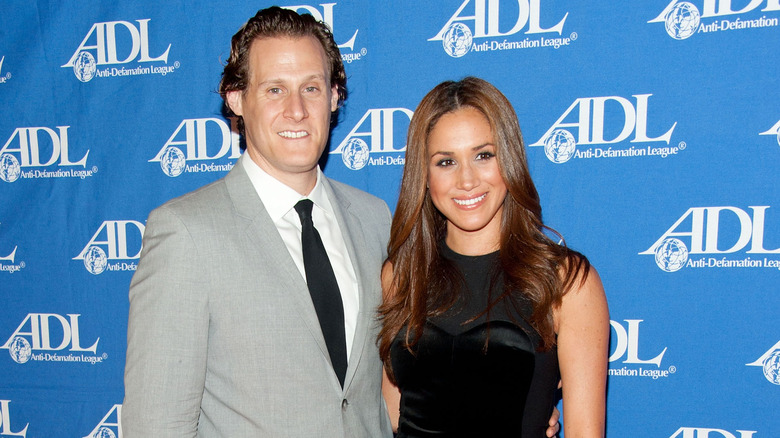 Amanda Edwards/Getty Images
Meghan Markle might not have gotten as much attention for her marriage to Trevor Engelson as she does for her union with Prince Harry, but it's still one that neither party will forget. Engelson is a Hollywood producer who has worked on a number of hits over the years, including "License to Wed" (2007), "All About Steve" (2009), and "Remember Me" (2010), according to his IMDb credits. Even though Meghan and Engelson's marriage was a short one, the ex-couple first met back in 2004 and dated for seven years before making things official, per The Sun. 
And, while Meghan has never really opened up about the details surrounding their separation, the distance between them during their marriage was supposedly an issue. That's because Meghan worked in Toronto, while Engelson was based on the West Coast, as detailed by Life & Style. According to royal author Andrew Morton's biography, "Meghan: A Hollywood Princess," the future duchess ended things by sending her diamond engagement and wedding rings back to Engelson in the mail. Engelson's reaction to the move, of course, isn't surprising at all.
Trevor Engelson has long since moved on from Meghan Markle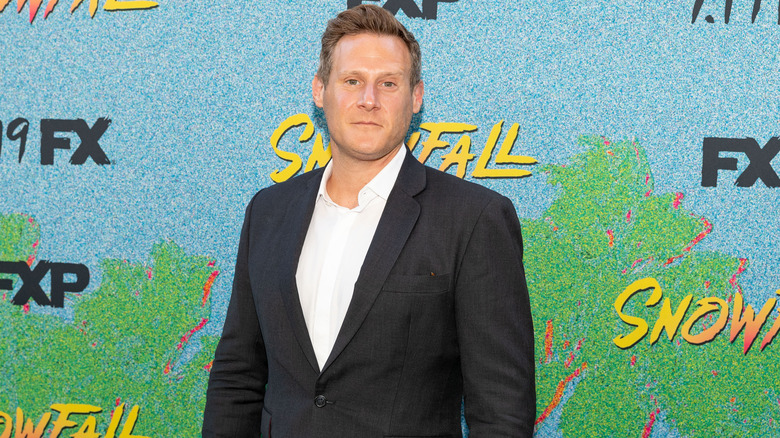 Christopher Polk/Getty Images
Andrew Morton wrote in his book, "Meghan: A Hollywood Princess," that Trevor Engelson was devastated over his split from Meghan Markle, to say the least. Meghan sending her rings back in the mail sure didn't help, either. The author wrote (via News.au): "[Engelson] went from cherishing Meghan to, as one friend observed, 'Feeling like he was a piece of something stuck to the bottom of her shoe.'" 
And while Engelson was reportedly offered $1 million to spill all the dirty deets about his ex-wife, per Life & Style, it doesn't look like that's going to happen. Engelson has, for the most part, kept quiet about his marriage to Meghan and even decided to take a much-needed vacation back when Meghan married Prince Harry  in May 2018. Interestingly enough, Engelson and Meghan almost live parallel lives now. He married heiress Tracey Kurland back in 2019 in Montecito, California, which also happens to be Harry and Meghan's new hometown. What's more, Engelson and Kurland also welcomed their daughter only a few months after the Duke and Duchess of Sussex's daughter Lilibet Diana was born in June 2021. Even though it doesn't look like Engelson and his family will be going over to the Sussex's for afternoon tea time anytime soon, at least Meghan can count on her ex to keep the details of their relationship the way they're supposed to be — private.