What We Know About Angelina Jolie's Time In Ukraine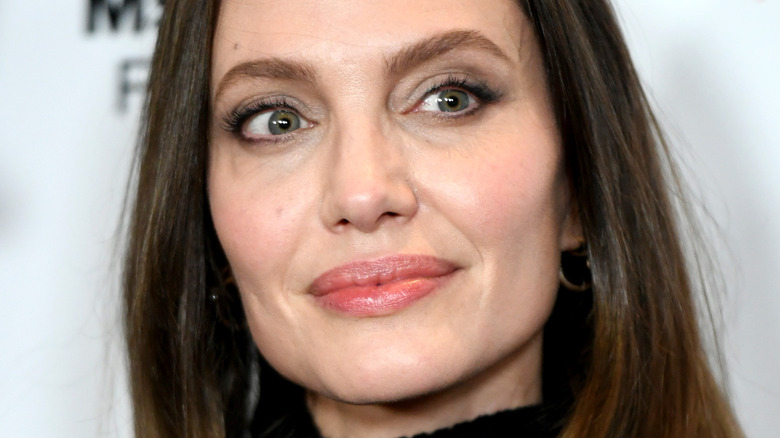 Jc Olivera/Getty Images
Angelina Jolie was one of the first celebrities to speak out about Russian President Vladimir Putin's decision to invade neighboring Ukraine back on February 24th. But not only does Jolie talk the talk, but she also walks the walk. The Hollywood star has been traveling to war-torn parts of the world for years now. Back in 2016, the U.N. goodwill ambassador paid a visit to Syrian refugees in Lebanon, as detailed by the BBC, and has also visited Afghanistan multiple times in the past, including in 2008 and 2011.
In an interview with the UNHCR back in 2002, Jolie opened up about her reason for wanting to help support the United Nations in their efforts to help displaced people from around the world. She said, "I read about the different chapters and UNHCR was the most [appealing] because I believe refugees are the most vulnerable people in the world. They are affected by everything, including landmines. They are vulnerable to everything."
That said, Jolie's travels have now taken her to Ukraine. Not only was her trip unexpected, but what occurred during her visit to the city of Lviv has put her in the exact same place that innumerable Ukrainians are experiencing every day.
Sirens went off during Angelina Jolie's visit to Ukraine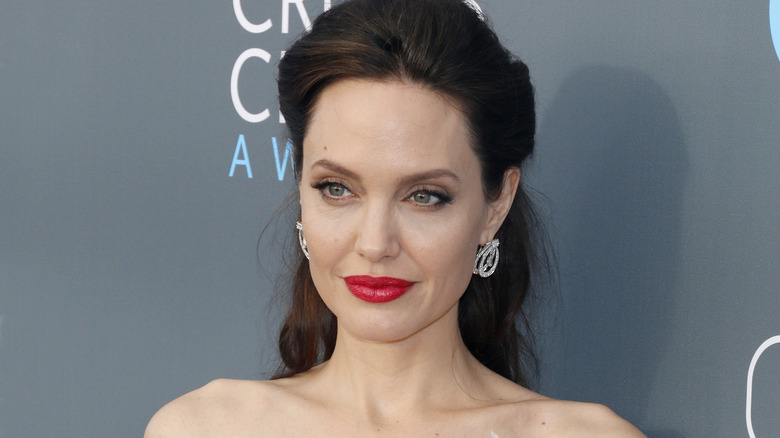 Tinseltown/Shutterstock
Angelina Jolie recently was spotted in Lviv, Ukraine — but while there, she and her entourage were rushed to safety after an air raid siren went off, according to the Daily Mail. Despite the rush and initial fears, Jolie reiterated to cameras that she was "okay" as she was shuttled away. And regardless of the safety concerns, the Hollywood star took the time to meet with volunteers and refugees. The Kyiv Independent reports that Jolie spent time with children that were evacuated from Donetsk Oblast and also met with those who were providing psychological and medical care for refugees. Lviv Oblast Governor Maksym Kozytskyy wrote on Telegram that Jolie was very moved by some of the stories she heard during her visit. "One girl was even able to privately tell Ms. Jolie about a dream she'd had," he said (via NPR).
In addition, Jolie also met with World Central Kitchen chefs who are providing meals for refugees every day. Chef José Andrés shared two photos of Jolie on Twitter, which saw the actor smiling and taking selfies with the chefs in attendance. She was also seen visiting Lviv's central railway station, awaiting the arrival of displaced Ukrainians. 
This might have been Jolie's first trip to Ukraine, but seeing how much work needs to be done in the war-torn region, there's a chance that it won't be her last.