Kim Kardashian Has Everyone Fuming With Her Comments About Her Crash Diet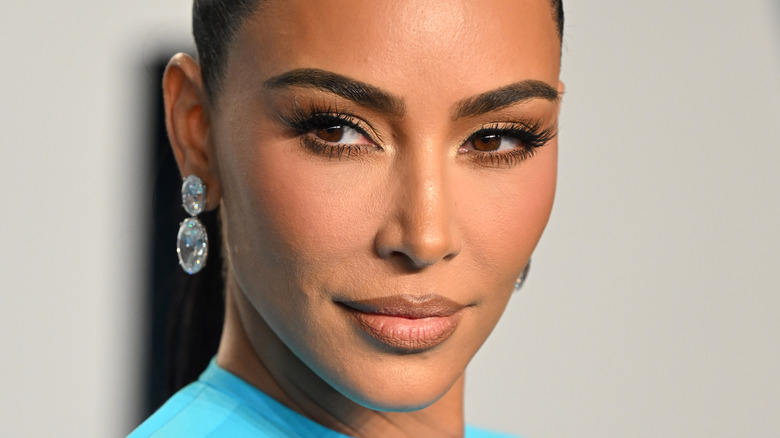 Karwai Tang/Getty Images
Sweat for the Met?
It may come as no surprise that fashion legend Kim Kardashian spent a really long time preparing for her Met Gala à la Marilyn Monroe look... but the way she prepared for the star-studded event shocked many. Besides spending a whopping 14 consecutive hours bleaching her hair to replicate Monroe's blonde locks and flying the original dress in from Ripley's Believe It Or Not Museum, Kardashian also resolved to lose a considerable amount of weight. "It was this or nothing," she recalled to Vogue when she realized the original dress didn't fit her frame. "I would wear a sauna suit twice a day, run on the treadmill, completely cut out all sugar and all carbs, and just eat the cleanest veggies and protein," she confessed. "I didn't starve myself, but I was so strict," she carefully added.
Spoiler alert: Kardashian did end up shimmying her way into the glittering gown... after losing a whopping 16 pounds... in three weeks. 'It was such a challenge, it was like a role, I was determined to fit it," she told her longtime pal La La Anthony while on the red carpet. Cue the backlash in 3... 2... 1... 
One Twitter user likened Kim Kardashian to a UFC fighter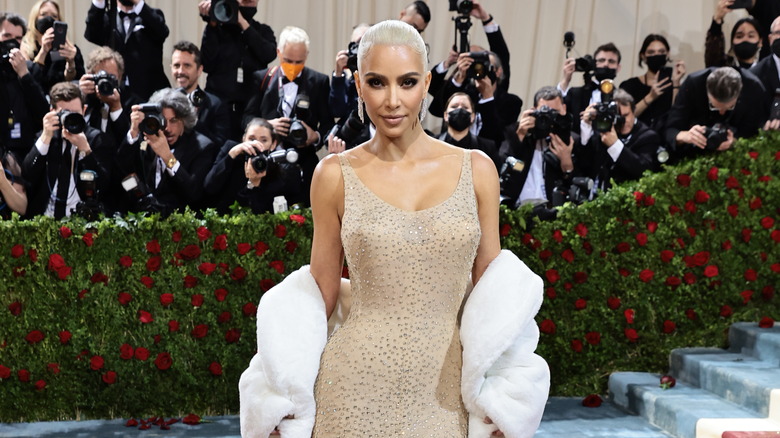 Jamie Mccarthy/Getty Images
Shortly after fashion mogul Kim Kardashian revealed her dramatic Met Gala weight-loss tactics, many in the Twittersphere were up in arms. 
"Apparently Kim Kardashian did a UFC style weight cut to get into this dress. 16lbs in 3 weeks" one user penned. Meanwhile, another wrote, "I know it's not the first or the last time kim kardashian will talk about weight loss & body image in horrible ways but the video of her proudly saying she lost 16lbs in 3 weeks to fit into her met gala dress does not sit right w me. there's no way to do that in any healthy way." Still, one user pointed out what they perceived as hypocrisy. "Why are y'all jumping on kim kardashian for losing weight to fit marilyn monroe's dress when half of hollywood does the same thing in order to prepare for roles on movies and tv? just be mad that she wore the dress but shut the f*** up when it comes to her body."
Perhaps the reality star is due for yet another sit-down with "Good Morning America" anchor Robin Roberts to clarify her comments...? TBD, we suppose.